If you swing by Wiggle Bicycles' new location in the Lower Haight, walk to the counter, and look up, you'll see five fancy Kona mountain bikes hanging from the ceiling. But unlike the rest of the shop, these bikes aren't for sale—they belong to a mountain biking company called Urban Trails, which uses Wiggle Bicycles as its headquarters.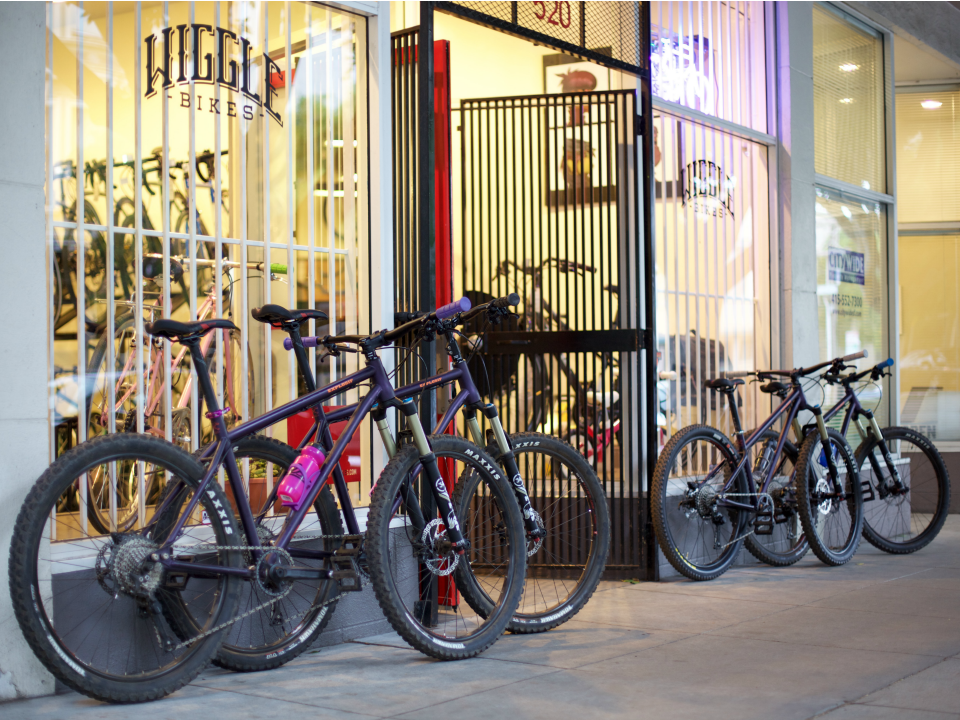 Urban Trails offers clients the chance to explore mountain biking trails in the heart of the city, complete with skills training from a certified instructor. Each two-and-a-half hour session can accommodate four people, and includes a brief rundown on how to handle the bikes before hitting the trail. Groups travel along Twin Peaks, Sutro Forest, and the base of Sutro Tower—all dense, wooded areas with great trails for biking. 
Bikes, helmets, gloves and water bottles are all provided, but if riders need anything else, Wiggle is sure to have it in stock—one of the perks of operating a bike business out of a bike shop.

Urban Trails' founder, Rex Harris, began mountain biking 12 years ago, after a bad breakup. He was living in Athens, Ohio at the time, and quickly discovered the fun and challenge of riding bikes off-road. He moved to San Francisco in part because he knew it was a "big playground" for bikes, but didn't realize that he'd be able to ride trails so close to his home. "It's the number-one thing I love about living here," he told us.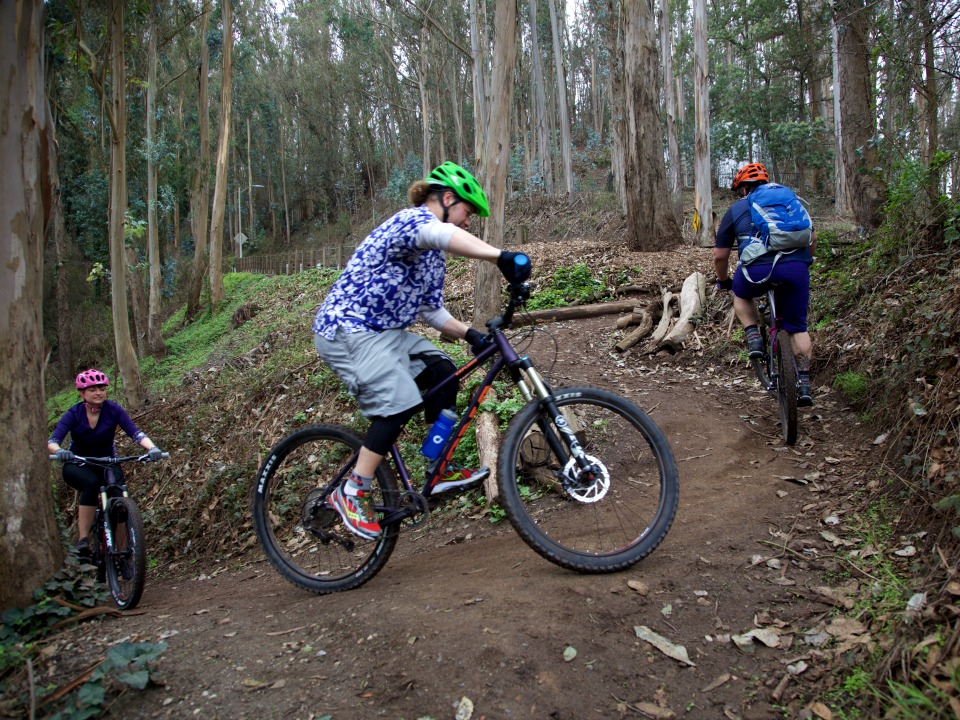 Just for fun, Harris began taking friends on morning rides before work, and bought a second mountain bike for guests to use when they came to town. This experience of guiding people along his favorite routes triggered something positive for him. "It was so fun for me to show people these trails, and share my experience," he said. "I ride them every day, and still love it." 
Urban Trails isn't Harris' only career—he used to work at Rdio, and is now a product manager at Pandora. But seeking to share his love of mountain biking, he hopped on an instructor certification course by the International Mountain Bicycling Association at China Camp, and shortly thereafter, Urban Trails was born. 
Despite his extensive experience, Harris has started slow. He purchased four top-of-the-line Kona mountain bikes, and made a deal with his friends, the owners of Wiggle Bicycles, to run the company out of their shop.
For several weeks, Harris took friends out on test runs, showing them his routes and asking them to complete surveys after the ride. Three months ago, he signed up his first paying clients and hit the trail. 
Learning mountain biking skills is part of the tour, but not all of it. Harris is also a local history buff, and likes to provide his clients, both tourists and locals, with stories about the Wiggle bike route, Sutro Forest, and other landmarks along the way. "It's about doing something new in the city that you may never have seen before," he said. 

Only a few months in, Urban Trails already has rides booked every weekend, but Harris is quick to point out that he couldn't have done it without the help of the Lower Haight community. In addition to Wiggle Bicycles opening up its shop to the project, SF Urban Riders has helped to bring in customers, offer advice, and maintain and advocate for trails. And Black Sands' head brewer Cole Emde, a close friend, offers Harris's clients a free beer token after every ride—a nice perk for riders who've just been sweating on the trails.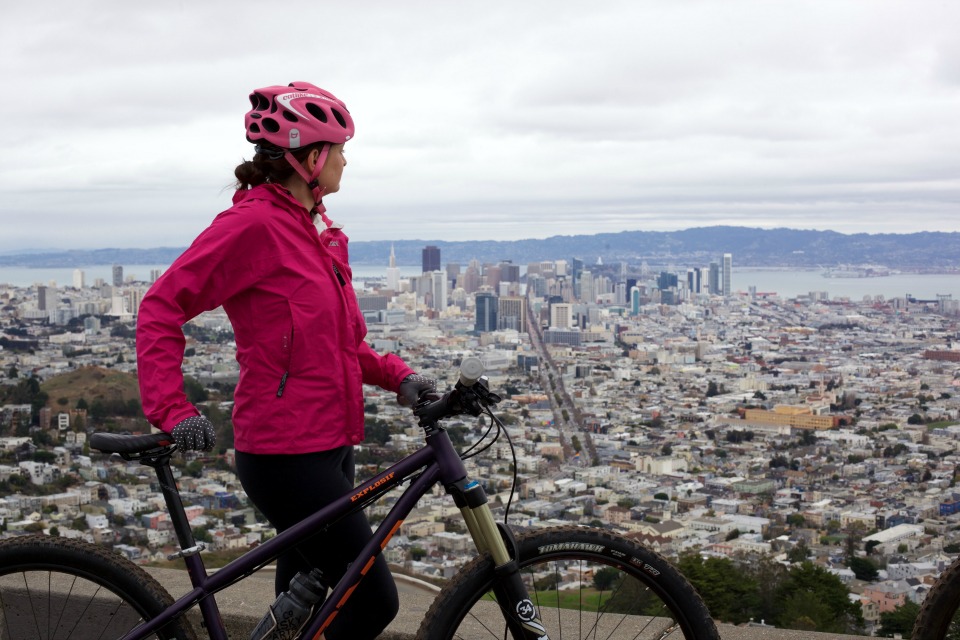 Rides are $100 per person, and take place on Saturdays and Sundays. Harris says his business will remain a small, weekends-only proposition for now, especially because he insists on taking out no more than four riders at a time, to be a "good trail citizen." Sign up for a tour here.