The former La Boulange de Polk (2300 Polk St.) has been vacant since last year, after parent company Starbucks announced the closure of all La Boulange locations throughout the Bay. Now, after over 10 months without a tenant, the empty space is poised to be occupied by Good Food Guys' local sandwich chain, Split Bread. 
When Starbucks announced last year that maintaining La Boulange was untenable, original La Boulange founder Pascal Rigo stepped in and was able to buy back six locations around the city under a new brand, La Boulangerie de San Francisco. But that still left 16 other locations throughout the Bay empty, and while some were taken over by L.A.-based chain Lemonade, others remained unclaimed—including the space on Polk.
Earlier this year, the San Francisco Business Times wrote that it wouldn't be long before another restaurant took the Polk Street address, which is "really a top-tier location." Matt Holmes of Retail West told the Business Times that the spot is on the "best foot-traffic street [and it's] well designed ... it will be a feeding frenzy."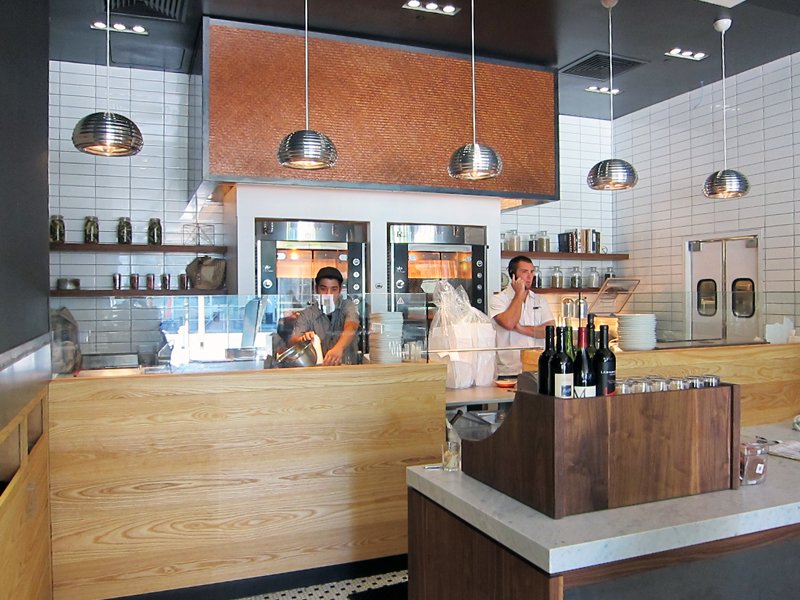 But despite the hype, the high-profile property remained vacant for almost a year—until Split Bread decided to move in. Leslie Silverglide, CEO of Mixt Greens, told us that the restaurant's parent company, Good Food Guys, has secured a lease for the third location of Split Bread, which she describes as an American kitchen with "awesome food [that's] approachable." 
Silverglide opened Mixt Greens with her brother and head chef Andrew Swallow over a decade ago; the salad chain now has eight locations in San Francisco and Los Angeles. Two years ago, Swallow decided that he wanted to go back to his teenage roots working in a sandwich shop in Chatham, NJ, and after "intensive experimenting, testing and tasting," Split Bread was born. 
Split Bread currently has two locations in SoMa: 145 4th St. and 560 Mission St. But since both Silverglide and her brother live in Russian Hill, she's excited to have a new space in their neighborhood.
She told us that the menu will be similar to Split Bread's other locations, but with a new rotating selection of dinner plates ($16-21) and an expanded selection of brunch items. "It's something that Polk Street is really missing," she said, noting that Split Bread will offer dishes like a fried egg sandwich with aged cheddar, arugula and aioli, as well as almond pancakes. They'll also serve beer and wine, including mimosas at brunch.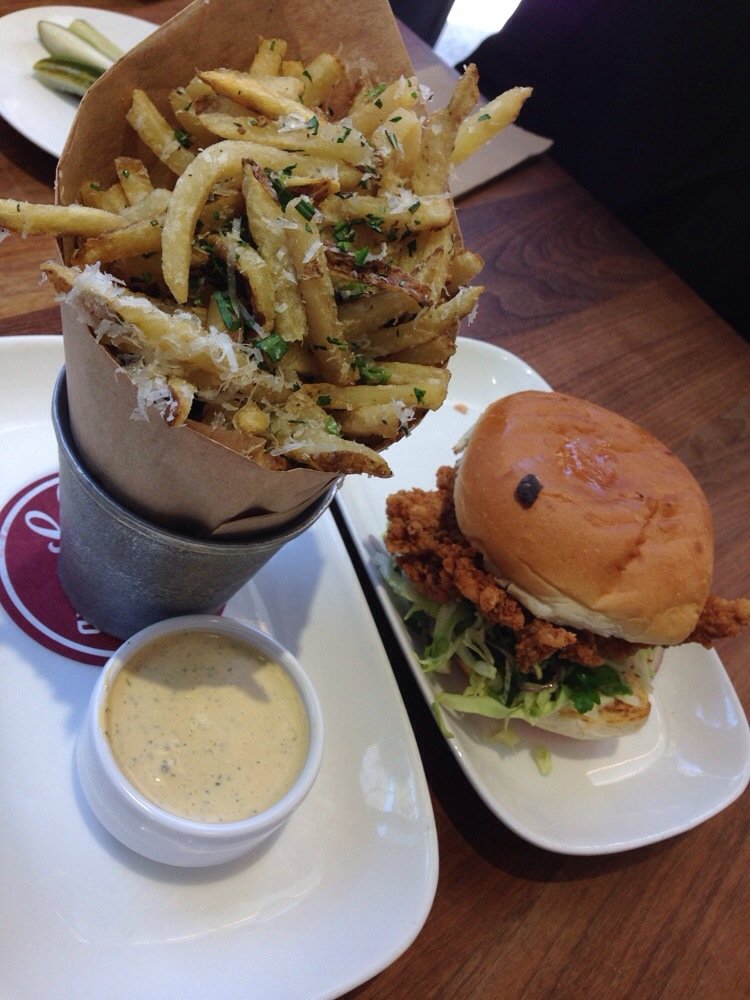 Beyond brunch, Silverglide said that one of Split Bread's most popular items is the crispy chicken sandwich, made with house pickles, shredded lettuce and herb mayo on a toasted bun. "We actually have a cult-like following for our chicken sandwiches," she said. 
Silverglide and Swallow are also trying to "shake up the industry by going completely cash-free," Silverglide said. "[We're] launching a new system that allows guests to order from their table with their smartphone and have their food brought directly to them. We want the Split Bread experience to be as seamless as possible."
With that said, if you prefer to pay with cash, you won't be turned away. "We try to be as cash-free as possible, but do understand and accept cash if a customer doesn't want to use a card," she said. 
Split Bread hasn't broken ground on Polk just yet, but Silverglide said renovations will begin soon, with a goal of opening in mid-to-late September. We'll let you know when the doors are set to open.