Last night, the GLBT History Museum played host to a celebration of the 50th anniversary of the Compton's Cafeteria Riot, a historic milestone for the trans community in San Francisco and around the globe. The event featured a conversation between artists Nicki Green and Chris Vargas, both of whom debuted commemorative artwork commissioned by the museum for the occasion.
The riot, in which a group of trans people fought back against police in the Tenderloin, occurred "on a Saturday night in August 1966"; due to incomplete police records and a lack of reporting on stories involving trans men and women at the time, no one knows the exact date it occurred. 
Filmmaker Susan Stryker, whose documentary Screaming Queens tells the story of the Compton's riot, told the crowd that the riot was "the first known instance of collective militant queer resistance to police harassment in United States history." 
Vargas cited Screaming Queens as the stimulus for unearthing many trans narratives and uprisings that have gone undiscussed over the past 50 years. "The uncovering of the Compton's Cafeteria Riots really led to the uncovering of other stories, like Cooper's Donuts in LA and Dewey's [coffee shop] in Philadelphia … all these pre-Stonewall or circa-Stonewall moments of queer or trans uprising. It was such a catalyst to uncover these unknown histories."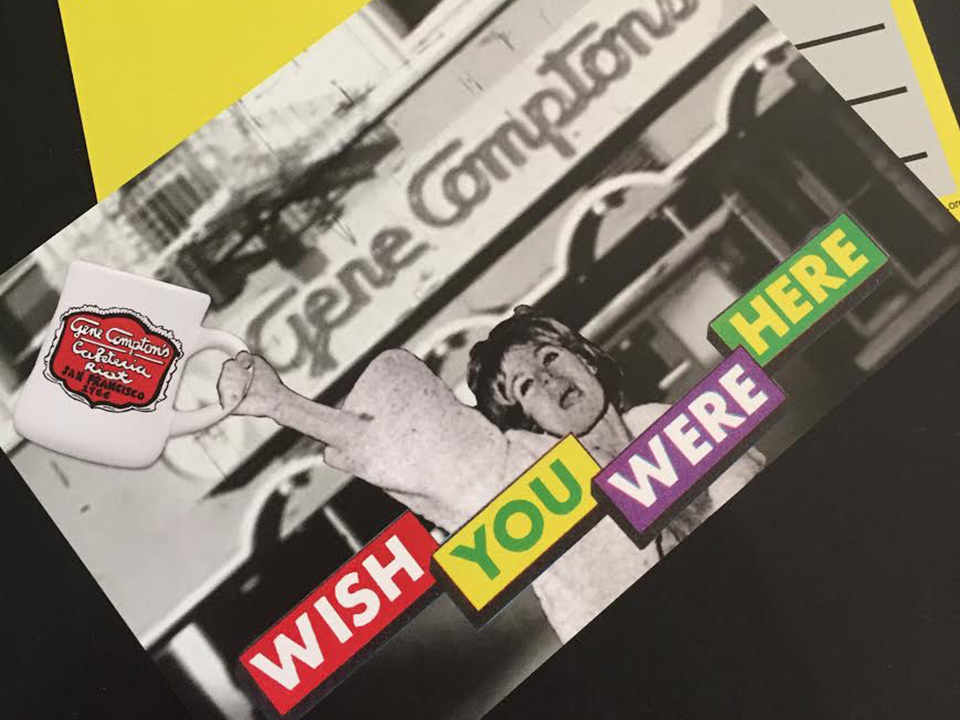 "We're thrilled to be bringing together the people who made the history with artists who are telegraphing the importance of this history out to the world," said Don Romesburg, the GLBT Historical Society's programs coordinator.

The museum commissioned artwork from both Vargas and Green for the anniversary celebration, which will be added to its permanent collection. Vargas collaged imagery from Screaming Queens into an exuberant postcard tribute, while Green created a limited-edition set of 50 hand-painted mugs.
"I'm interested in the everyday object being used as a queer weapon," added Green. "Bricks are seen as thrown ammunition. The instigator for this particular riot was ceramic dishware … there is so much power in utilizing whatever objects we have as a way to fight back."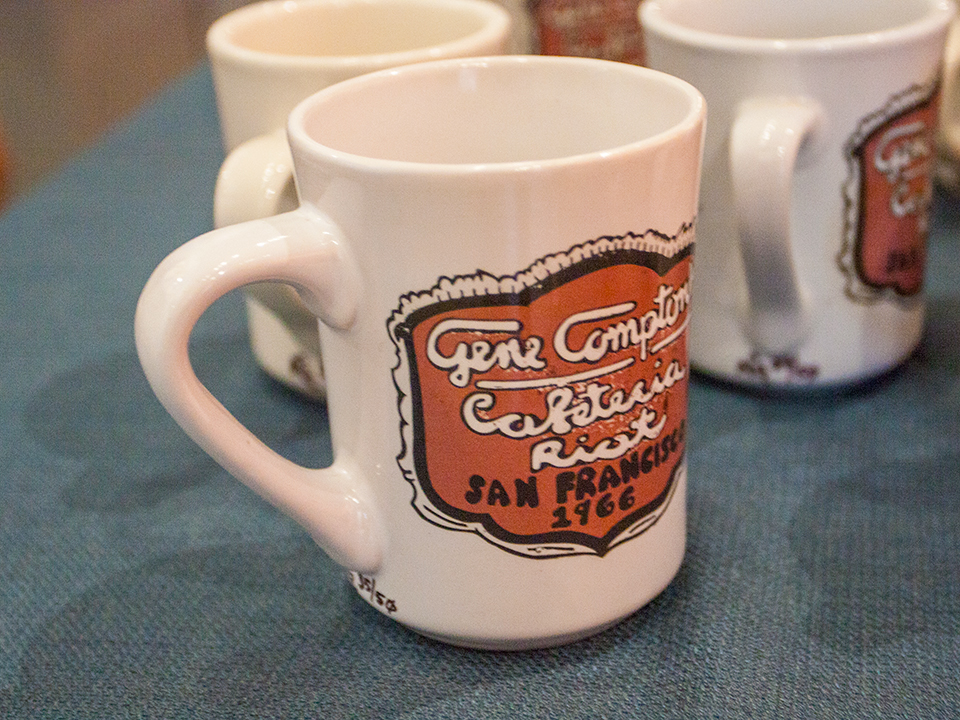 Green and Vargas were joined by riot participant and transgender pioneer Felicia "Flames" Elizondo, who reflected on what life was like for trans people in the 1960s. "You had to defend yourself to survive," she told the audience. "We were murdered, killed, thrown in jail for who we were ... Many girls kept a liquor bottle in their purse, in case they were harassed and needed a way to defend themselves."
"Compton's was a meeting place for all of us. We were young kids … it was a place where we could be ourselves."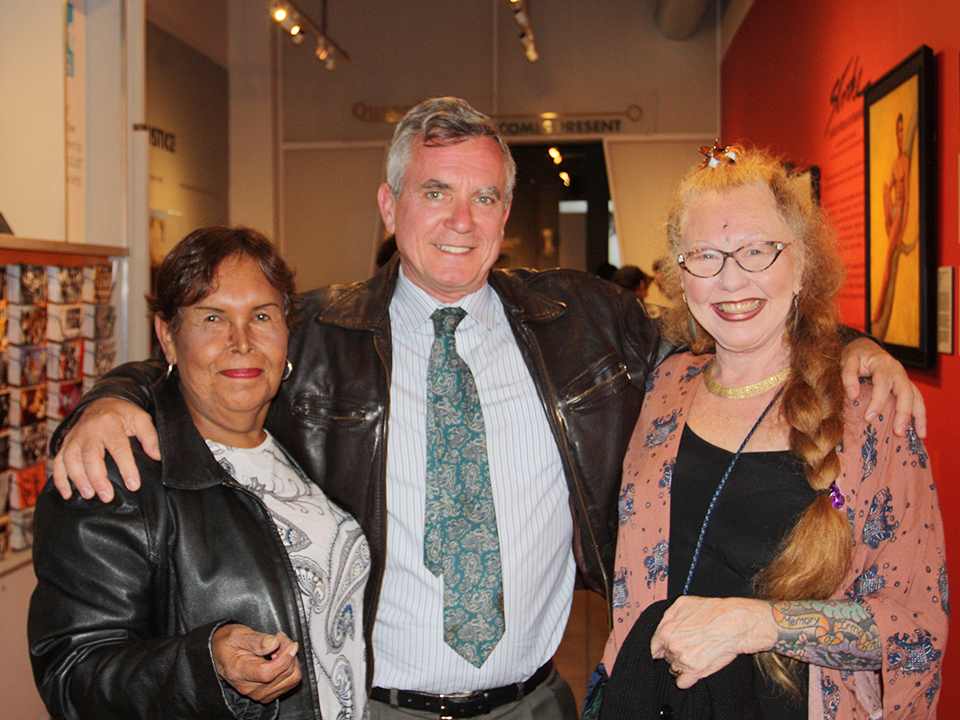 During their talk, Romesburg asked Vargas and Green whether this type of uprising could happen in today's San Francisco.
"I would hope so," said Green. "I hope that there would be space for the collective experience of getting together in a meaningful, active way."
Vargas echoed Green's optimism: "I would think that a grassroots response to something terrible could take place, absolutely." Displacement, however, remains an issue. "I no longer live here ... options were getting slimmer to make any moves or stay in any radius of the city that was affordable. I haven't lived here since 2013."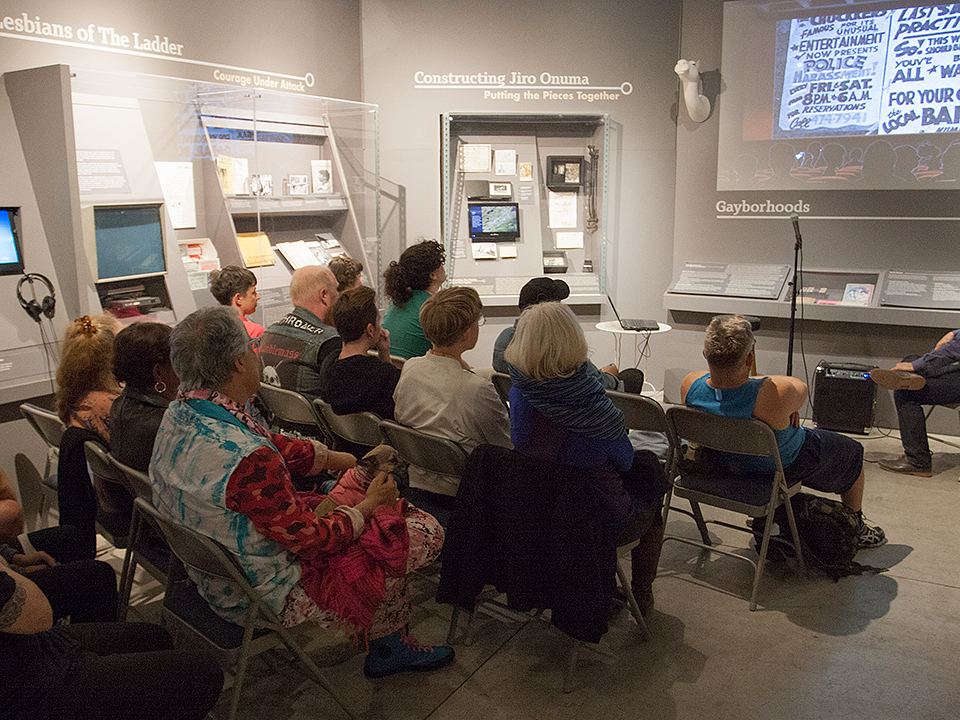 "It is hard to make art in this city right now," Green lamented. "I do feel strongly that making art in any capacity is a really important act. Utilizing all of the resources that we possibly have access to is a way to deal with the issue of space and to hold onto the other amazing folks in the city who are continuing to put together programming and run spaces for art."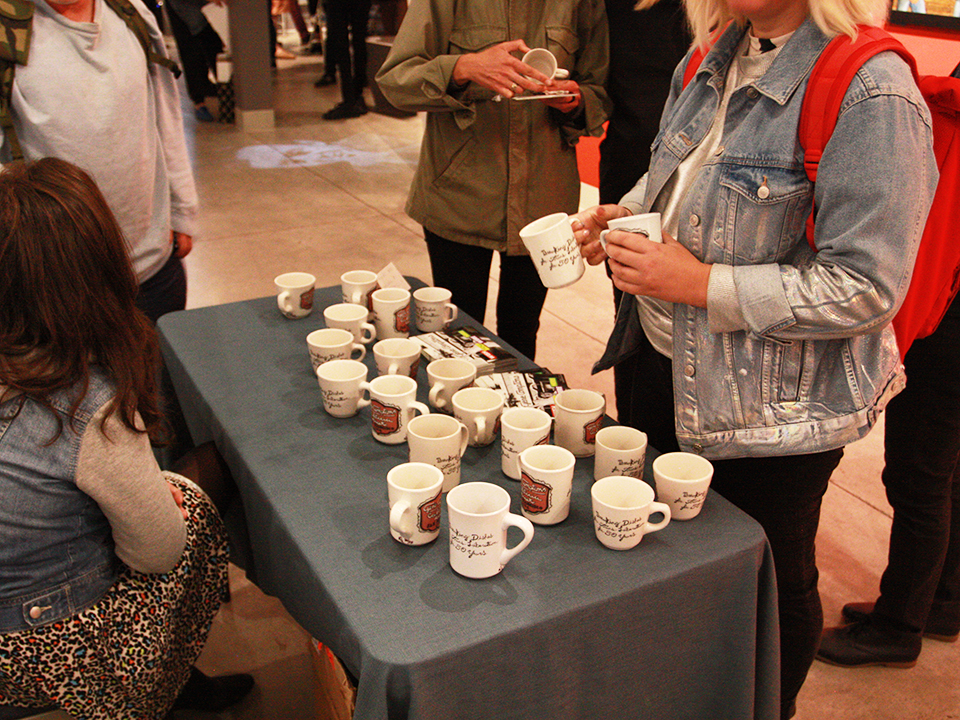 "The diversity of our audiences has decreased even though the diversity of our programming has expanded," added Romesburg. "At this point, it's just a demographic reality. The city struggles in a lot of ways, because of the exodus of creative communities, of communities of color, of communities in poverty. But it's important to this city to maintain a collectivity that matters."
For those interested in purchasing one of the 50 mugs or 250 postcards created for the anniversary, the GLBT History and Tenderloin Museums will be selling them from this week until they run out. If you're interested in attending one of the other events commemorating the anniversary over the next month, check out the full list.