A week and a half after renowned street artist Shepard Fairey created a new mural at Octavia and Linden, the piece appears to have been tagged. Tipster Jeffrey B. alerted us to the tags, and an anonymous tipster tells us that the tagging occurred overnight on Monday. 
We reached out to a representative for Fairey, who said she wasn't aware of the new additions. Based on their tags, the people responsible appear to be "Ecks," who may or may not be a graffiti artist of the same name from Mexico City, and another person named "Ryan." (Here's another, similar "Ecks" taken in SF in 2014.) 
Fairey's piece "Workers' Rights," which depicts Cesar Chavez upon the completion of his 300-mile farmworkers' march to Sacramento, was created as part of a new exhibition of his work, American Civics, that's currently showing at the San Francisco Art Exchange.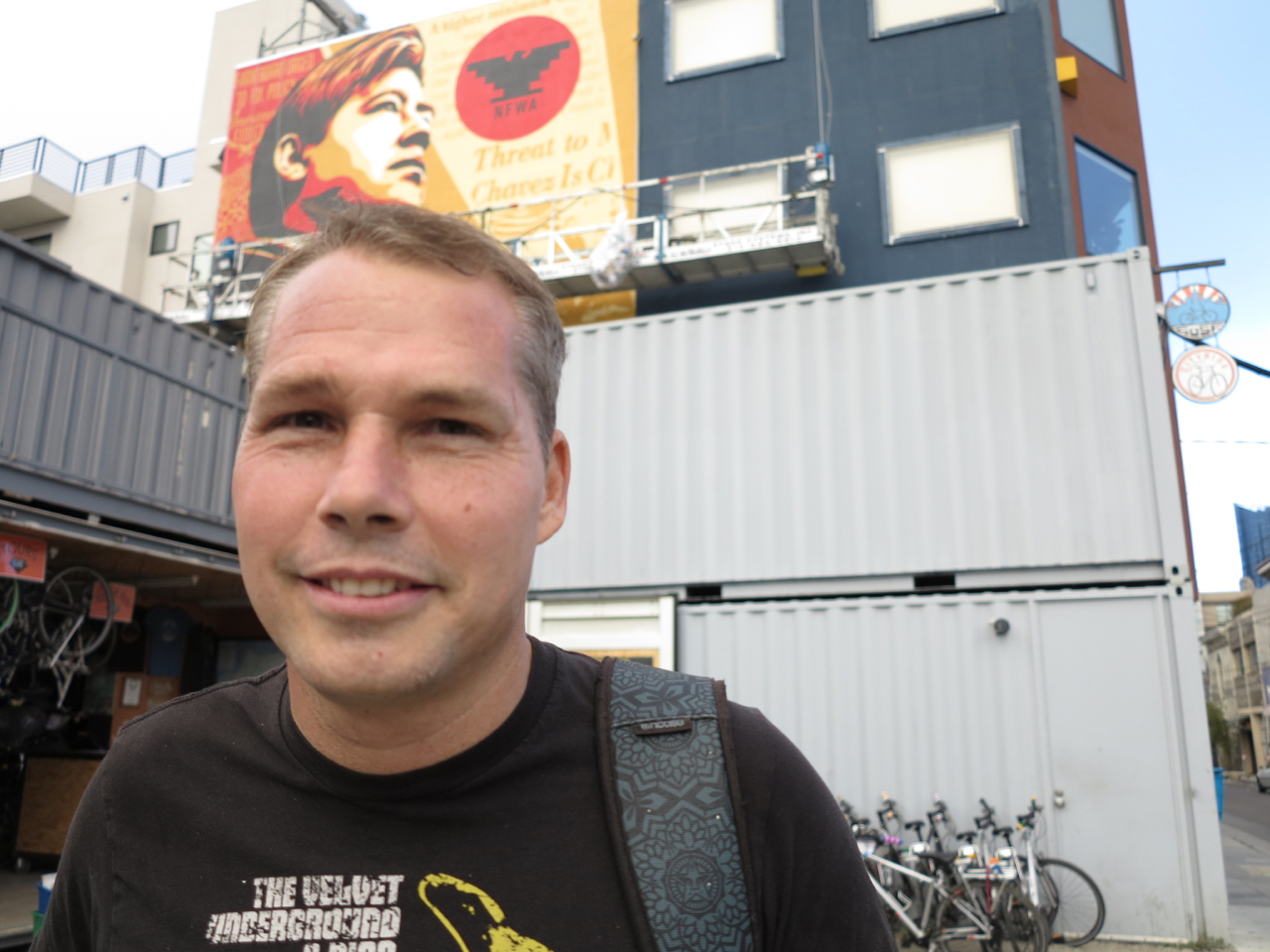 For the exhibit, based on the work of photographer Jim Marshall, Fairey also completed a second mural at 701 Alabama St. in the Mission, which portrays Fannie Lee Chaney, the mother of a slain civil rights worker. It's unclear if that piece has been tagged as well. 
We'll keep you posted on whether or not Fairey's mural will be fixed up to remove the tags. In the meantime, if you see any further vandalism, send us a tip.