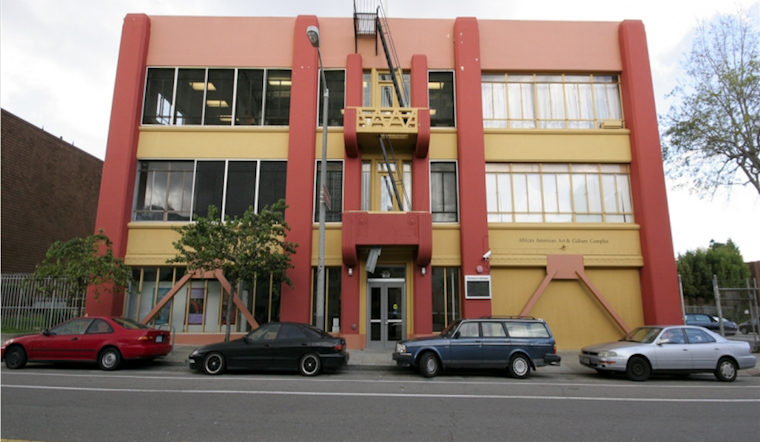 Published on August 08, 2016
Two years after it lost its space at 1712 Fillmore St., Marcus Books, the nation's oldest African-American-centric bookstore, is returning to the neighborhood. According to a post on SF Bay View, the store will be opening a new space in the lobby of the African-American Art & Cultural Complex (762 Fulton St.) next spring. 
The new store will be much smaller than Marcus Books' original location, said Karen Johnson, who co-owns the store with Greg and Tamiko Johnson. "Even though we will be in the lobby, and it's small, we are a going to be a part of a larger entity," she told Hoodline. "We will have enough space for the essential books."
Marcus Books' history dates to 1960, with the Fillmore location opening in 1981. Over the years, the store was patronized by everyone from Malcolm X to Maya Angelou, but in 2014, it was evicted for failure to pay rent. The Johnsons rallied to save the bookstore with a fundraising campaign, but were unsuccessful. (A second location in Oakland remained open.) 
"You realize after time that [the loss] is not personal, because the whole world is in movement," Karen Johnson told us. With the new store, "the opportunity was brought forth for me to ignite with people who are good. We can't be without a Marcus Books. I've been working in the store's Oakland location, and it's like being in a jewelry box."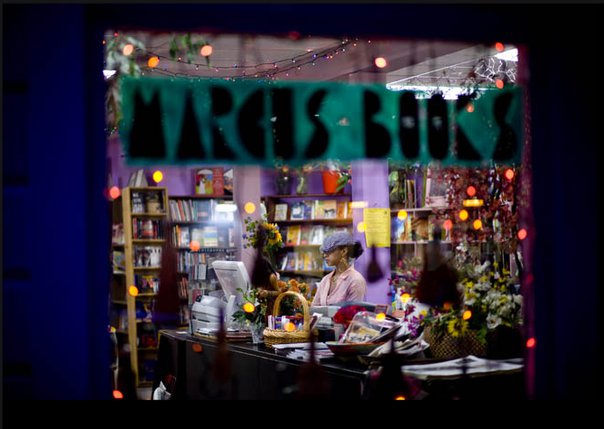 At the AAACC, Marcus Books will share a space with other artistic and community organizations that support the city's black community, including the African American Shakespeare Company and the SF Juneteenth Festival. They'll be able to use the space's theater to host author events as well. 
Many have despaired for the future of the city's black community after a recent article in the New York Times. While Johnson acknowledges the ongoing stress on the local community, she's excited to regain some ground. 
"[Moving into the AACCC is] a good idea," she told us. "I couldn't have thought of something like this because I was holding on to the old space. But the spirit has a great sense of humor and it knows things that you don't. It smacks you on the head and forces you to look forward and not behind. When you let go, that's when opportunity arises. This isn't a grand reopening. This is a continuance."
Architectural concepts for Marcus Books' new space will be revealed at an AAACC event next Tuesday, August 16th, from 6-9pm.
"It's going to be a nice surprise," said Karen. "What I can tell you is that you will see something black and positive. Remember when you would go to events like the Fillmore Jazz Festival and run into people that you knew? It's not like that nowadays, but this event will be like that. It's kind of like a 'What's Happenin', Brotha?' type of thing. Bring your dancing shoes."