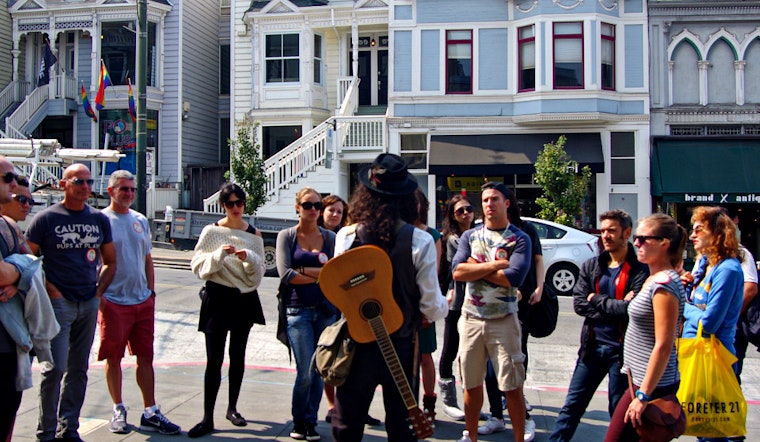 Published on August 16, 2016
Have family visiting the for the weekend? Tired of pretending like you know everything there is to know about queer history? Don't want to sacrifice your endless mimosa brunch for showing the in-laws around the neighborhood?
Whatever your reason (read: excuse), why not let these experts show your friends and loved ones around the neighborhood while you do something else. Or better yet, why not join them?
We've rounded up some of the neighborhood's most notable walking tours.
Cruisin' the Castro Walking Tours
Duration: 120 minutes
Cost: $25
Average Group Size: less than 10
Owner and operator Kathy Amendola has been leading her award-winning Castro tours for 11 years. "It's the most comprehensive historical LGBT tour available," said Amendola. "I focus on 15 different historical LGBT sites in the neighborhood that emphasize how San Francisco and the Castro community play crucial roles in LGBT cultural and civil rights in America, past, present and future."
Even though Amendola's tours cover the exact same route every time, she described the experience as personalized. "People talk, and we exchange ideas and thoughts and questions," Amendola said. "It's a very empowering experience." It's best to make reservations for a Crusin' the Castro walking tour online; however, Amendola can easily be reached by phone.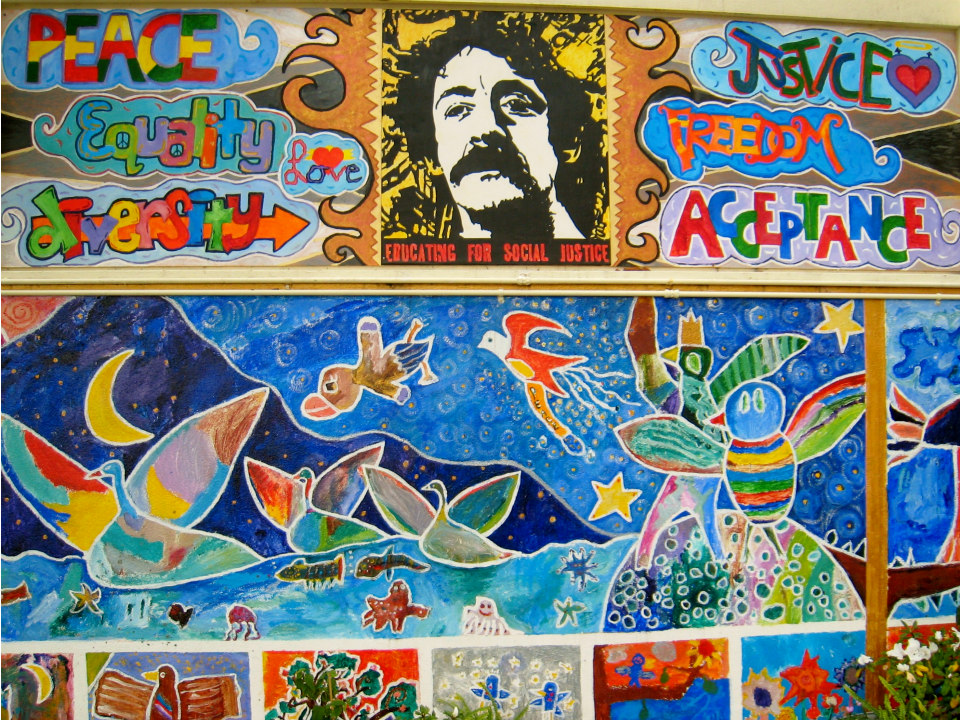 "There are many choices of tours in the Castro," the tour guide said, "and there's different strokes for different folks. Being a professional tour guide and a local resident, my tours are really the most comprehensive."
Amendola identifies as a community activist, and as a founding board member, she has been involved with the Rainbow Honor Walk for the past eight years. "I'm so involved in the community," she said, "and I know a lot of our zany neighbors. It makes for a really, really wonderful tour experience."
Detour
Duration: 90+ minutes

Cost: The Detour iOS and Android apps are free to download. The Castro tour is $4.99.
Average Group Size: 1
Looking to ditch the tour group? There's an app for that.
Detour is a GPS audio app that offers tours around San Francisco. It gives urban explorers the chance to walk in the shoes of someone who knows our history and Castro arguably the best: Cleve Jones. Jones will serve as your tour narrator, and he will infuse his own story into telling you about the Castro's history.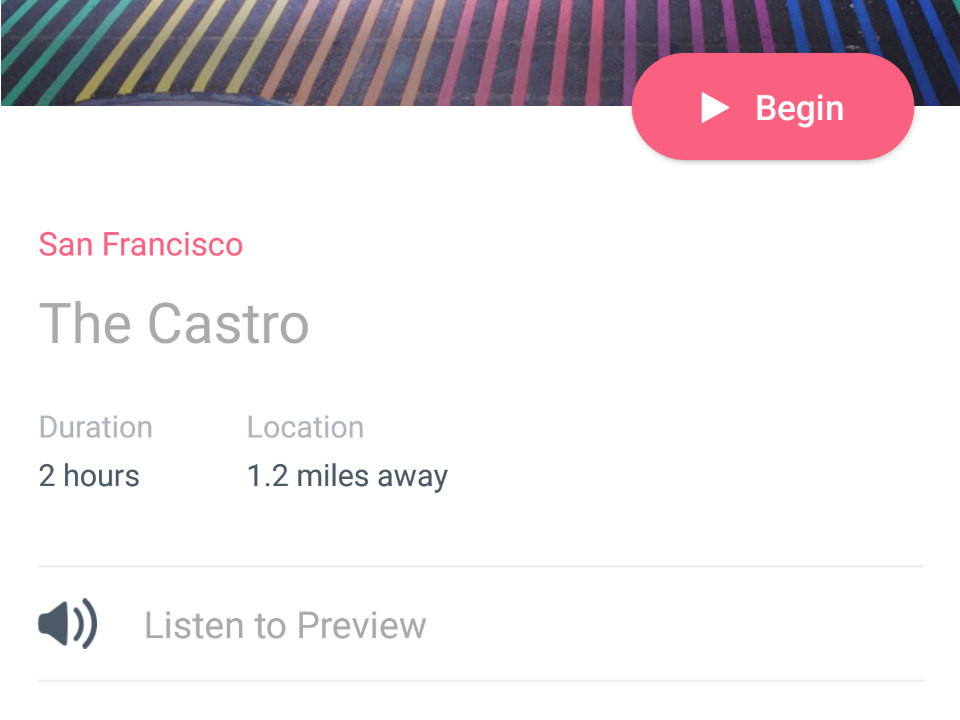 According to Heather Schuster, head of content for Detour, activist Jones will "tell you where to walk, where to pause and observe, and will even wait for you to cross the street." "Detour is smart. It knows your location, so you don't need to walk around with your face in a screen and you can sync audio with friends to take the tour together," she said.
Detour's "experiential, cinematic" tours are relevant for both travelers looking to experience the Castro and local residents looking to learn more about their neighborhood's culture and history.
The nice thing about the app is that you can do the tour when you want and at your own pace. "Better yet," Schuster said, "you don't have to be bogged down by the schedule and crowd of a group tour."
Wild SF Walking Tours
Duration: 90 minutes
Cost: $20 adult; $16 student/resident
Average Group Size: 15
Some people, however, enjoy interacting with tour guides and groups. Meet DW. She took a Wild SF Walking Tour when she arrived to the Castro from Melbourne. According to her, she loved the experience so much that ten months ago, she decided to become a tour guide. "I'm quite the anomaly given that I'm from Australia and giving tours here," said DW, "but I came here to be queer and to be an activist."
Wild SF's Castro walking tours start at 10:30am. According to DW, the social justice-focused tour covers what LGBTQQIAAP+ means, how the Castro became a hub of queer activism, and what issues the community currently faces.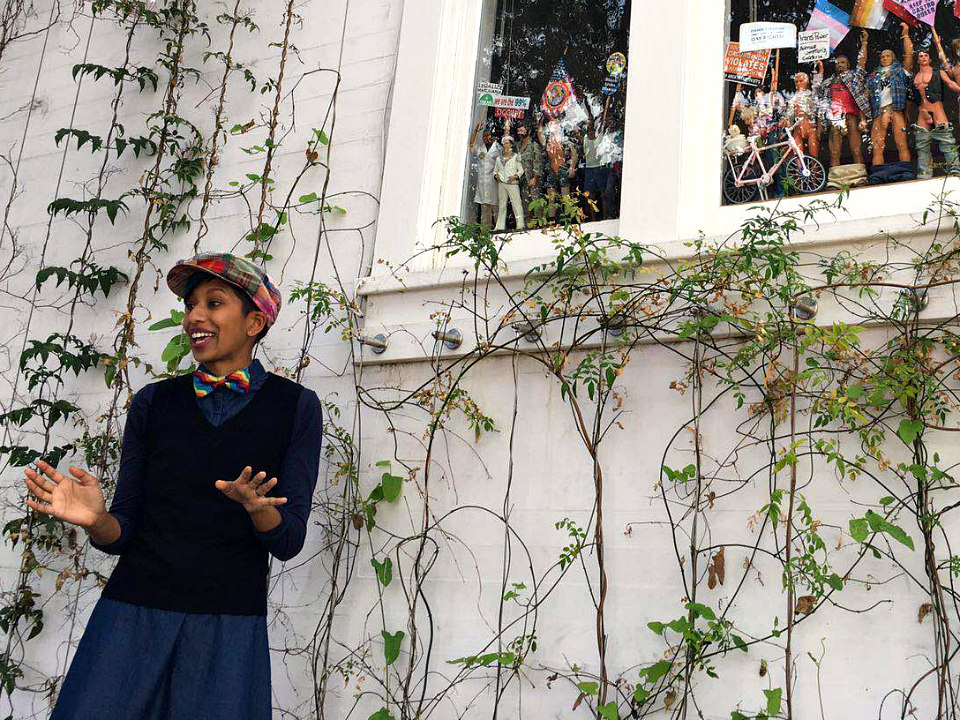 Wild SF's Castro tour is typically paired with its Mission tour, which is in the afternoon. The tour group spins it as "a whole day of radical San Francisco." Tour reservations should be made ahead of time online or, if it's last minute, over the phone. According to DW, tours attract a mix of tourists and locals of all sexual orientations.
"It's really important that we remember our history, and we share these stories," said DW. "It's about creating space for difficult conversation and having fun at the same time. That's what Wild SF's Castro tours do."
Stay tuned next week for part two, where we introduce you to three more walking tour options here in the Castro.