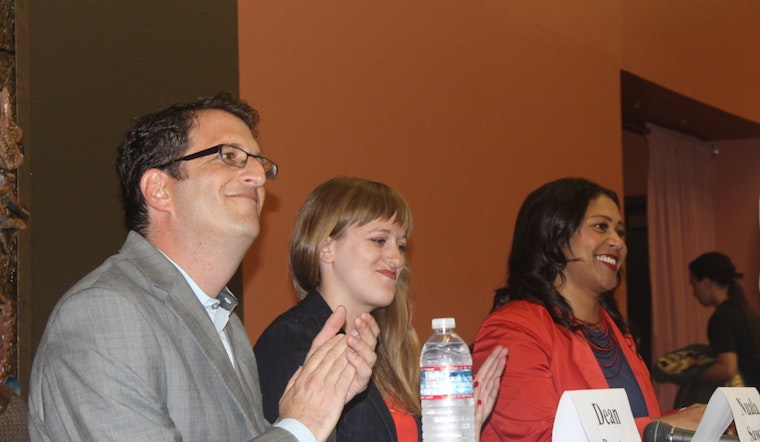 Published on September 23, 2016
Last night, Supervisor London Breed and attorney Dean Preston squared off in a District 5 candidates forum at St. Mary's Cathedral. Although the rivals dueled over the merits of ballot propositions, transit issues and crime prevention, their responses to questions on development, crime and affordable housing elicited impassioned responses from supporters.
The 90-minute forum, moderated by former Hoodline District 5 editor Nuala Sawyer, was sponsored by more than a dozen neighborhood associations from the district, which spans the Inner Sunset, Cole Valley, Hayes Valley, Upper and Lower Haight, and the Western Addition. Questions were crafted by Sawyer, who interviewed Breed and Preston separately before the event.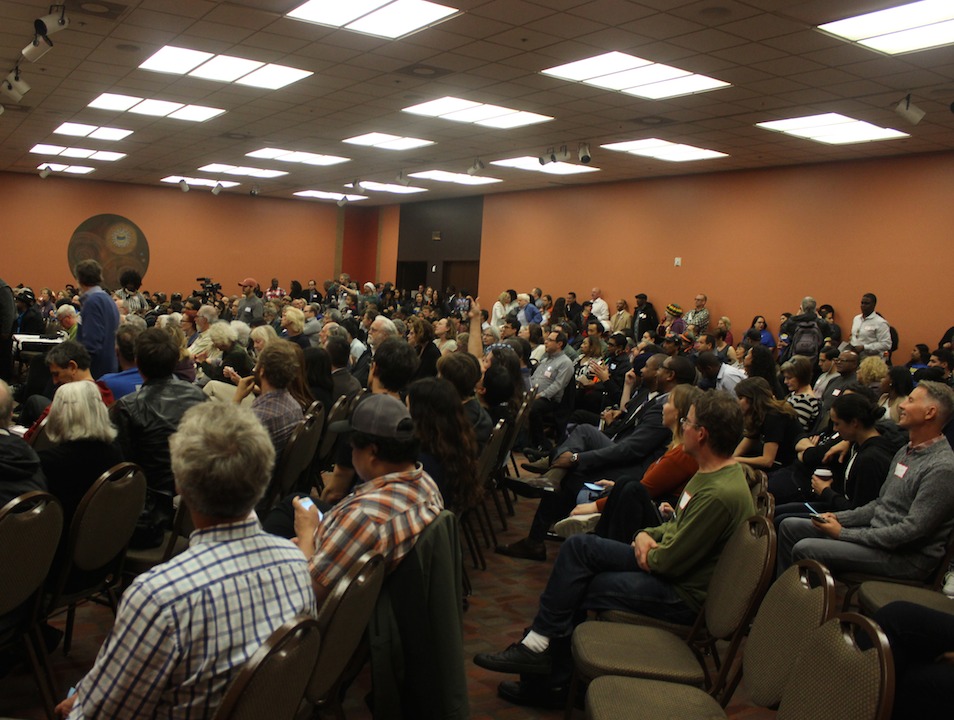 Public Transit
Nearly a third of San Franciscans are car-free, but in some District 5 neighborhoods, half of all residents rely on public transit. Sawyer kicked off the discussion by asking Breed and Preston how they'd strengthen Muni service in D5.
Breed touted her efforts to replace the City's "entire bus and train fleet," train and hire more than 700 new drivers, and expand service on congested lines like the 5-Fulton and N-Judah. "The work that I have done has set the tone for being a leader around public transportation in this city," said Breed.
Preston said Mayor Ed Lee and moderates on the Board of Supervisors have been "rubber-stamping development projects without regard for the impacts on our transit system." Preston said Breed voted against increasing a transit impact development fee, "denying $30 million to our transit system," funding he would press for if elected.
He added that his work in community-based planning efforts has given him the skills and experience needed to expand the District 5's pedestrian and bike infrastructure. "We know that our city has never been more congested than it is now," he said. "That's a result not of population increase; it's a result of poor planning."
Breed rejected suggestions that she votes in lockstep with Mayor Lee: "I am not here to work for the mayor; the mayor's not my friend. We don't go play golf together or hang out," she said. In addition to pushing for dedicated bike lanes on Oak and Fell and the TEP/Muni Forward project in the Inner Sunset, Breed said she's also helped secure federal funding for reshaping Masonic Ave.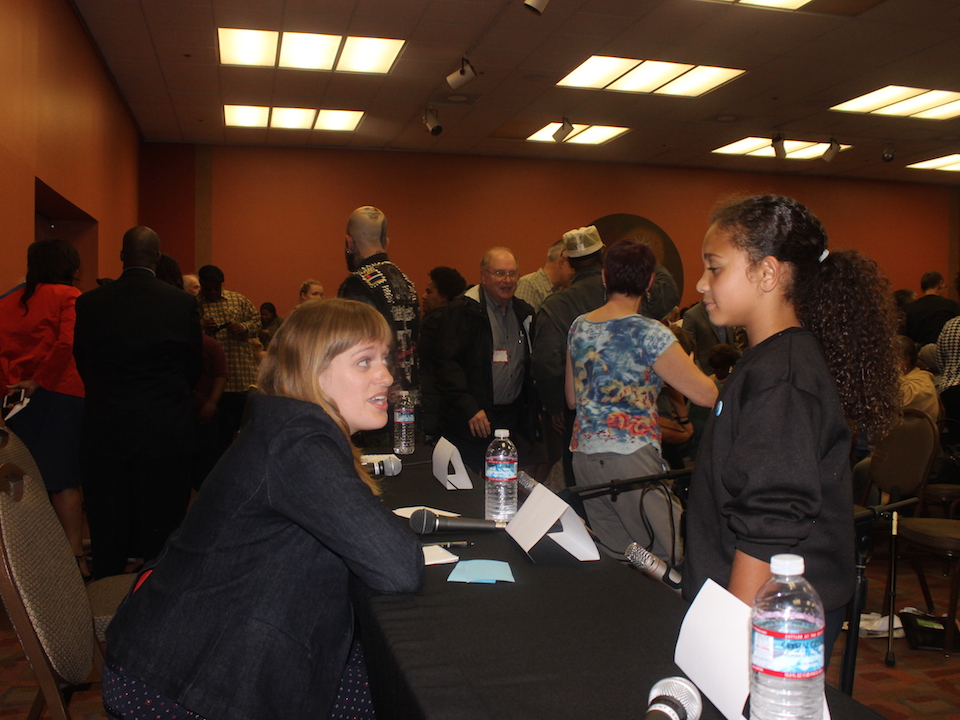 Homelessness
To get more people off of the street, Breed said she's promoting "creative solutions" like taking $2 million from an affordable housing fund to remodel 179 decrepit public housing units for homeless families, and promoting Taking It To The Streets, a nonprofit that works with homeless youth.
"We've got to be willing to take chances on new opportunities if we're going to deal with this crisis," said Breed.
Because 70 percent of the City's approximately 6,000 homeless residents "were formerly housed in San Francisco," homelessness is linked to evictions and displacement, said Preston.
Preston said the homeless Navigation Center in the Mission is a "successful model," but added that it was "inconceivable" that no such facility existed in Haight-Ashbury. "If I'm in office, I'm going to prioritize getting a Navigation Center in the Haight," he said.
Property Crime and Police Reform
"Not enough is being done" to reduce property crime in District 5, particularly with regard to cars and bikes, said Preston, who called for the Board to create a new Property Crimes Division at SFPD. For residents who still report them, "property crimes issues just go right to the bottom of the list, and nobody responds."
Breed agreed that more work needs to be done to prevent street thefts, but said "preliminary numbers" show that thefts from cars near near Alamo Square have declined since she called for signs to warn motorists against leaving valuables behind.
To reform the department, Breed called for the passage of Prop G, which would replace the Office of Citizen Complaints with a new, independent Department of Police Accountability that investigates alleged misconduct. "We have got to hold our police department accountable," said Breed.
"We have a systemic problem in the San Francisco Police Department of police misconduct," said Preston, who said he started his legal career representing plaintiffs who'd been injured by police officers. Preston said he also supports Prop G, as well as issuing body cameras to all SFPD officers and teaching de-escalation training.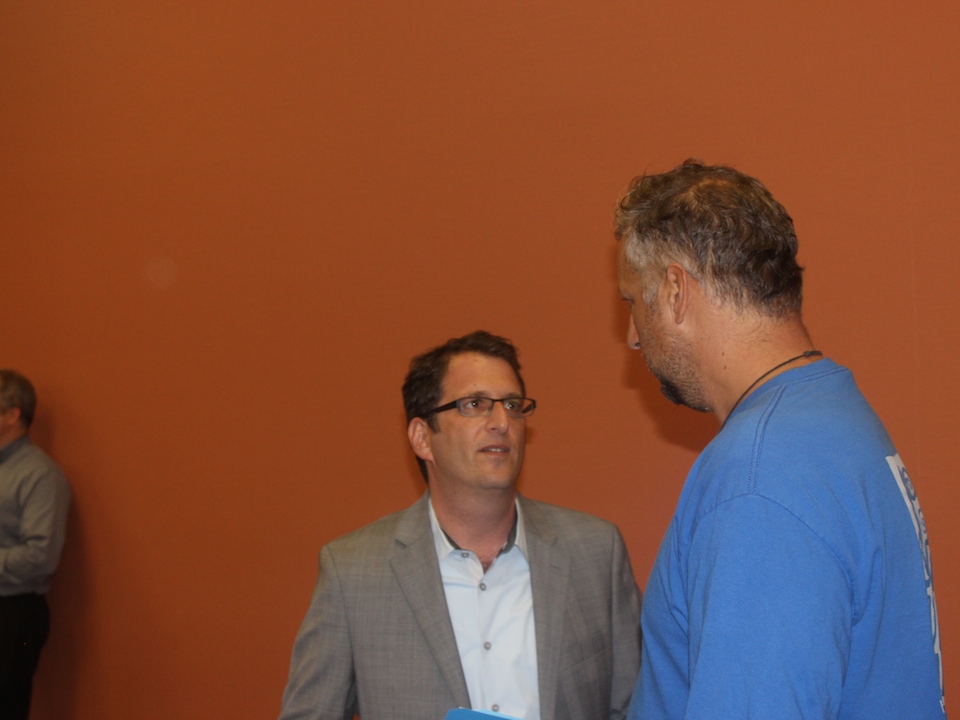 Small Businesses and Vacant Storefronts
Sawyer asked the candidates how'd they support small businesses facing rising rents, formula retail competition and displacement due to seismic retrofits.
Breed said non-profit organizations need help to secure commercial space in District 5 neighborhoods, and added that the Legacy business program will help some long-time merchants with rent increases or other unexpected expenses.
"I can tell you, it's rough running a business in San Francisco," said Preston, who formerly owned Cafe du Nord. Preston said he would push for a vacancy tax "to go after the commercial landlords who are hoarding these storefronts."
Housing
When asked about efforts to promote affordable housing, Breed recalled her work to remove parking minimums from new buildings, promoting greater density along Divisadero without raising height limits, and introducing "the highest affordable housing requirement in the history of the city."
Because public housing residents have lived with pests, mold and poor maintenance for generations, rehabilitating these structures is a major priority, said Breed, adding that new affordable units for seniors and families will soon be available.
"I believe all of them that are referenced were well in the pipeline before Supervisor Breed took office," said Preston, who agreed on the need to improve public housing. Preston said he also supported offering rent-control protection to tenants of Midtown Gardens and expanding subsidized public housing.
Preston said it was "astonishing" to hear Breed claim credit for "dramatically increasing density" along Fillmore and Divisadero "without talking to a single member of the community that I'm aware of," or raising affordable housing requirements.
"I'm still waiting on Tenants Together—the organization founded by my opponent—to pass one piece of statewide legislation that's going to help me and my roommate stay in our place," said Breed.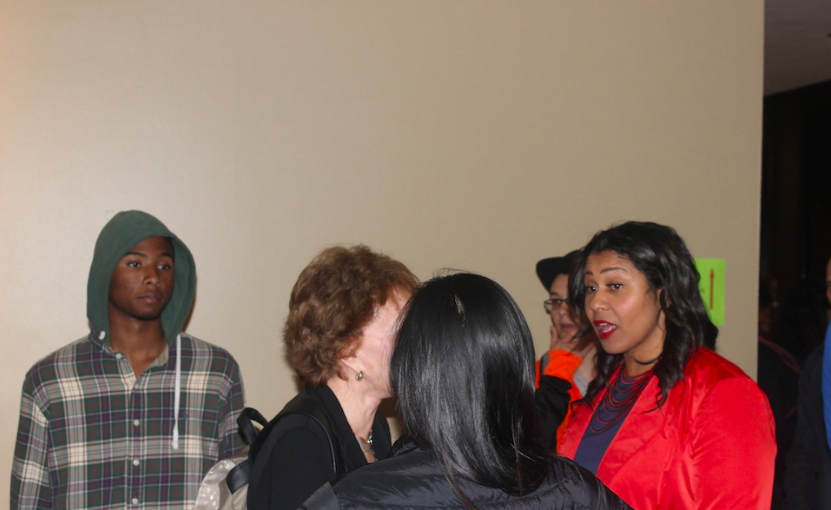 Evictions and Airbnb
After noting that 73 percent of District 5 residents rent, Sawyer asked the candidates what they would do to reduce evictions. "On this particular issue, I've got to give it to my opponent," said Breed. "He is good at giving advice to tenants."
Breed said the tenants protection legislation she passed ensures that renters can't be evicted for sharing a bedroom, adding that her office works constantly with constituents facing eviction.
Preston said he led the fight to defeat a 2008 proposition to abolish rent control that "speculators and landlords" put on the ballot. "The rent control that Supervisor Breed has, and the rent control that many in District 5 rely on has been my life's work."
Airbnb is "a major threat to the supply of rent-controlled housing," said Preston, accusing the company of making millions "with illegal business practices converting homes into hotels without permission and in violation of local law." Preston estimated that 80 percent of the 1,500 Airbnb properties in D5 violate the City's short-term rental laws.
Breed said she voted to approve the current rules for home-sharing after hearing stories from people who relied on the additional income to stay in their homes. "I don't really care about Airbnb and the millions of dollars that they want to make," said Breed. "What I care about are the people who want to use this particular platform to be able to survive in a city like San Francisco."
Breed and Preston will meet again on Wednesday, September 28th in a candidate forum sponsored by the League of Women Voters. The event will be held at 513 Parnassus Ave. in the Cole Hall Medical Sciences Building at 6:30pm.