Duboce Triangle resident Diana Fuller is dedicated to film. An independent producer, she also chairs the board of directors at the Mission's Roxie Theatre, which will screen a new documentary she produced this week, entitled Racing to Zero: In Pursuit of Zero Waste. 
Directed by Christopher Beaver, Racing to Zero documents San Francisco's determination to get to zero waste by 2020. It introduces viewers to policymakers at City Hall, trash collectors, and dedicated recyclers, who work hard to ensure that nothing in the city goes to waste.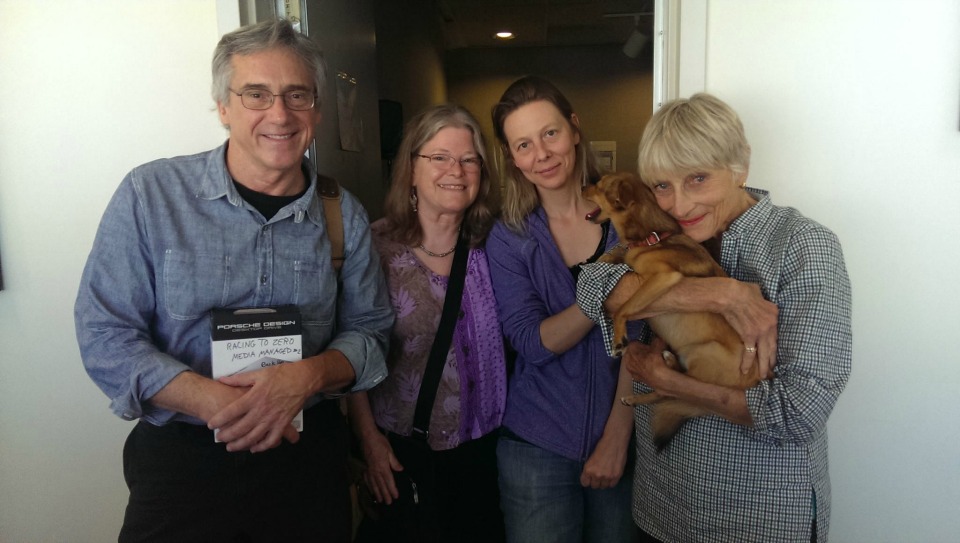 The seeds of Racing to Zero were planted in Fuller's own front yard, after she invited her garbage man to have coffee with her. "I asked him, 'What does recycling mean? Where does the trash go?'" she recalled. "In what other country in the world can you have coffee with your garbage man?"
Indeed, Racing to Zero highlights numerous contributions to the cause made by the city's everyday citizens, like a hijab-wearing Muslim woman who allowed Fuller and Beaver inside her apartment. As she puts it, she recycles so that when she dies, she can tell Allah that she did good in the world.
"There is no such thing as garbage," Fuller said. "Everything can be recycled." For example, the sidewalk you walk on today might have been the side of a building 100 years ago.
The film also shows how not recycling can be a matter of life and death. The filmmakers traveled to small villages in Africa and China, showing the impacts of toxic waste released into the environment by improperly disposed electronics.
Fuller said that getting films like Racing to Zero made in the Bay Area is not easy. "It's an extremely complex process," she said. "Funding, research and development takes time, and you might end up with a changed version of your original vision." And post-production can be as expensive as the film's shooting budget. 
"You don't make your money back," Beaver added, paraphrasing the artist David Hockney: "You get out of a work of art what you put into it."
"The process is everything, not the money or the fame," Fuller said. "You're trying to listen to all the questions you glean from your research. With every answer, we found another question."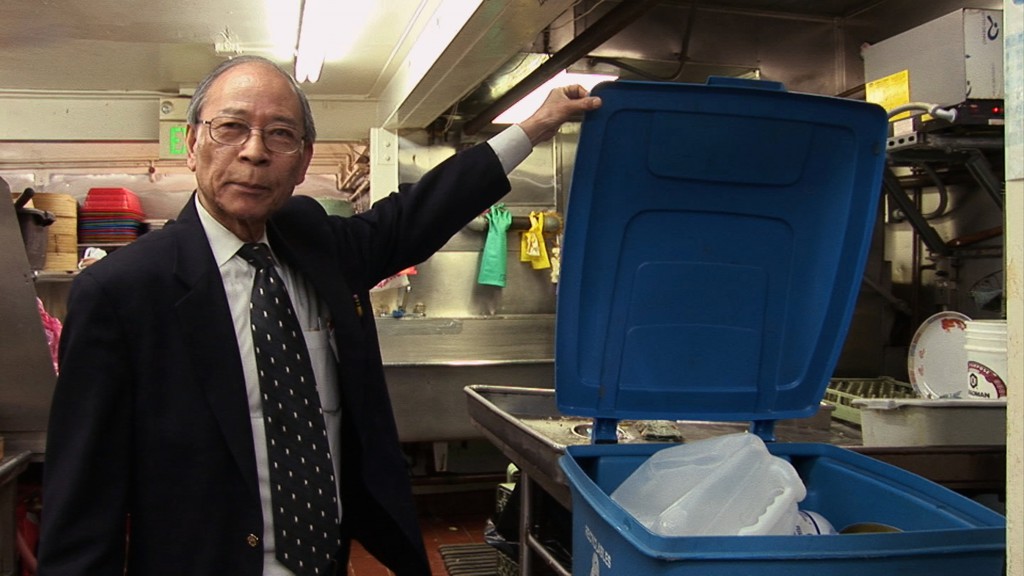 Some of the implications of Racing to Zero can be seen here in Duboce Triangle. Beaver mentioned that he was displeased by the loss of the recycling buyback center that once operated out of a small corner of the Castro Safeway's parking lot.
"Those buyback centers were a really important part of the local economy," he said. "It's going to be a tough niche to fill, to be able to recycle on that level. This stuff is a resource."
Considering she drew some inspiration for her most recent film from the neighborhood, Fuller is already on the lookout for the next one. A regular at the Duboce Park dog park, she was in the crowd during the now-infamous September 1st incident in which a man kicked someone else's dog. 
"The park is our focus every evening. The people and the dogs in the community are equally diverse—the dog park is a communal gathering. It would make for a great movie ... you'd meet the people who come to the park," she said, assuring us that there was a fascinating a tale to be told. 
For now, however, she's focused on Racing to Zero, which will screen at the Roxie from tonight through next Thursday, September 22nd. Fuller and Beaver will appear at the theater for an in-person Q&A after tonight's screening. The film will also screen at Oakland's New Parkway Theater on September 24th.