On Monday afternoon, community members, former employees, and patrons turned out to say a final goodbye to the Mission's beloved, now-closed lesbian bar, the Lexington Club.
A crowd of about 70 people showed up to see the unveiling of a plaque commemorating the bar, which took 18 months to complete, from initial idea to installation, and cost $5,500. Most of the money for the effort, spearheaded by District 9 Supervisor David Campos and the GLBT Historical Society, came from 148 individual donors.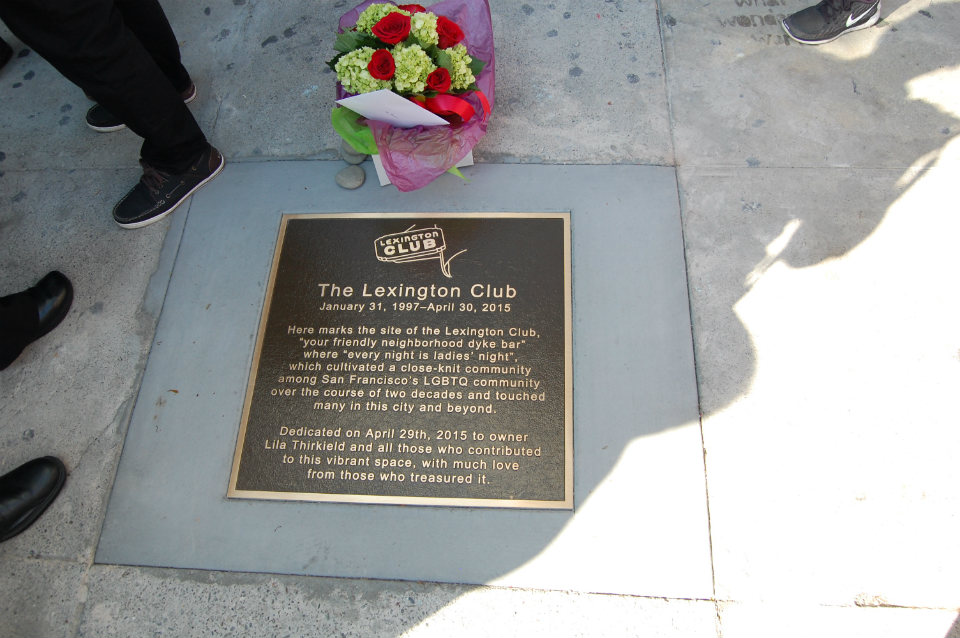 The Lexington Club closed in April 2015 after 18 years on 19th Street. The last dedicated lesbian bar in San Francisco, it was a gathering space for many in the queer community.
Owner Lila Thirkield sold the bar due to declining patronage caused by a changing, gentrifying neighborhood. "We are closing because we can't run a sustainable business in the Mission anymore because of the economics of the neighborhood and the diminished presence of queer women living in it," she told 48 Hills in 2014. The space has since become Wildhawk, an upscale cocktail bar.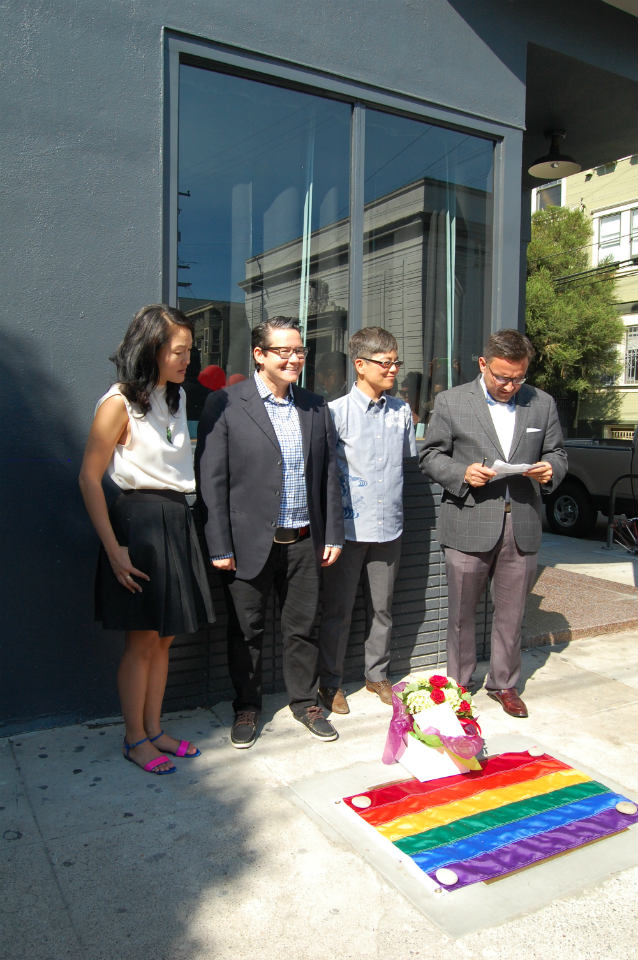 At Monday's ceremony, Campos was joined by fellow supervisor Jane Kim. Both gave remarks celebrating the contribution of the Lexington Club to the queer community and to San Francisco as a whole.
"Quite frankly, as men in the LGBT community, we have it easier in many respects," Campos said. "I can only imagine for women in this community how challenging it must be to see San Francisco change."
Kim spoke about the difficulties posed to small business owners by rising rents. "The Lexington being here for 20 years is, in and of itself, a triumph," she said, encouraging members of the community to forge forward and open new safe spaces.
The GLBT Historical Society's Amy Sueyoshi spoke of her personal experience at the bar. "For me, The Lex was a place where it was okay to be queer with a capital 'Q,' and to be a boy in a place that I took every single tourist that came through San Francisco." She added that she had her second date with her now-partner there.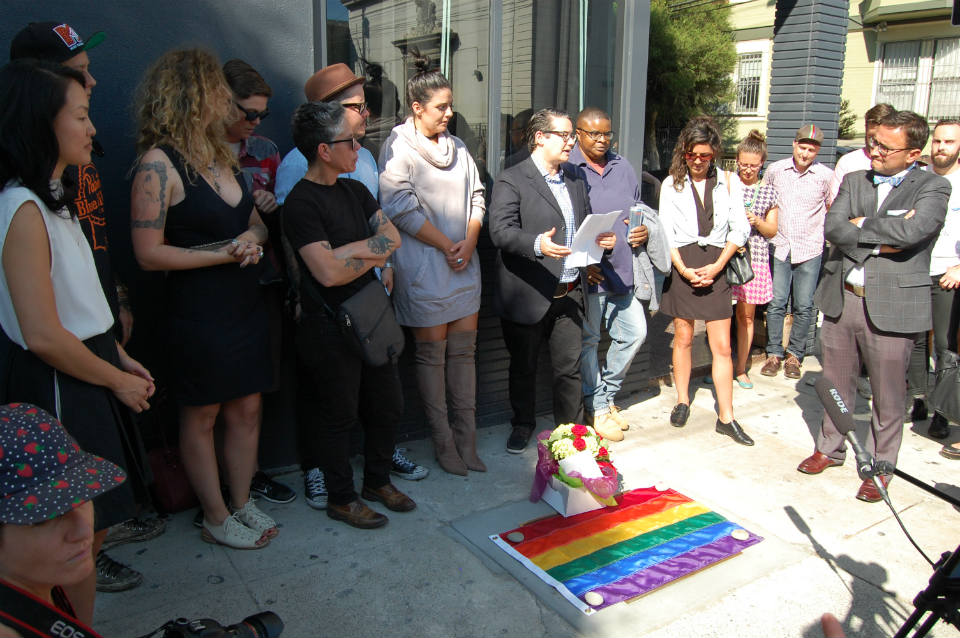 Thirkield, surrounded by former employees, attributed the bar's success to its dedication to changing and moving with the community.
"The Lex went from essentially being your friendly neighborhood dyke bar to being your friendly neighborhood queer bar, by the end," Thirkield said. "Many folks in in our community had changed their pronouns over time, some of our staff grew beards, but our community is our community. Not only were we accepting, we were celebrating."
Thirkield noted that prior to the Lex's debut, San Francisco had been without a lesbian bar for six years, after the closure of Amelia's. She hopes the pattern will repeat. "I'm hoping it's just a matter of time until we find ourselves in that same place again, with a new space filled to the brim with our community," she said.

She also noted that she'd chosen Pat Benatar's "We Belong Together" as the theme song for the bar's closing parties. "As I see it, the people in that relationship [in the song] are the queer folks and the city of San Francisco," she said. "We belong here, we belong to these streets, each corner and alley. Though the Lex may not be here, I'm so proud to have this plaque to commemorate that history, and to recognize the lasting importance of queer culture and its place in San Francisco."