Published on September 17, 2016
As the legging-clad masses file on along the chic shopping streets of the Marina at the end of the summer, a distinct sense of style slowly reveals itself in the form of classic silhouettes, on-trend accessories and skinny jeans punctuated by a variety of ankle booties.
The Marina does tend to have a sort of weekend 'uniform' that, while very fashionable, leaves a neutral backdrop for those who dare to differ.
So we found three street stylistas strutting the Chestnut Street catwalk, and got their takes on the Marina and all things fashionable.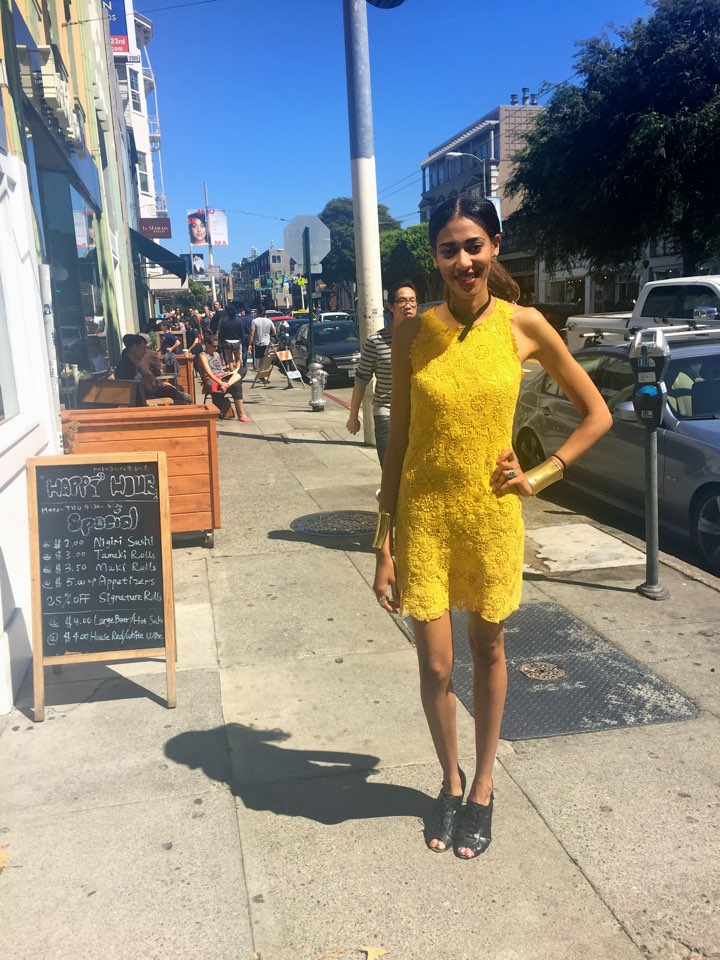 Rachel Frank, spotted taking her lunch break on Chestnut Street in a vibrant yellow lace dress; gold wrist cuffs; and a black choker. Frank does not live in the Marina, but works at Retail Therapy on Chestnut Street.
Personal Style: Boho chic—likes to mix and match
Favorite item currently in her closet: Her 'furkini'—Rachel sewed faux fur onto an old bikini
One accessory every San Franciscan needs this fall: A statement necklace or cuffs (her everyday item)
Local trend to retire: Off the shoulder tops
Favorite spot to shop in the Marina: Urban Outfitters and small boutiques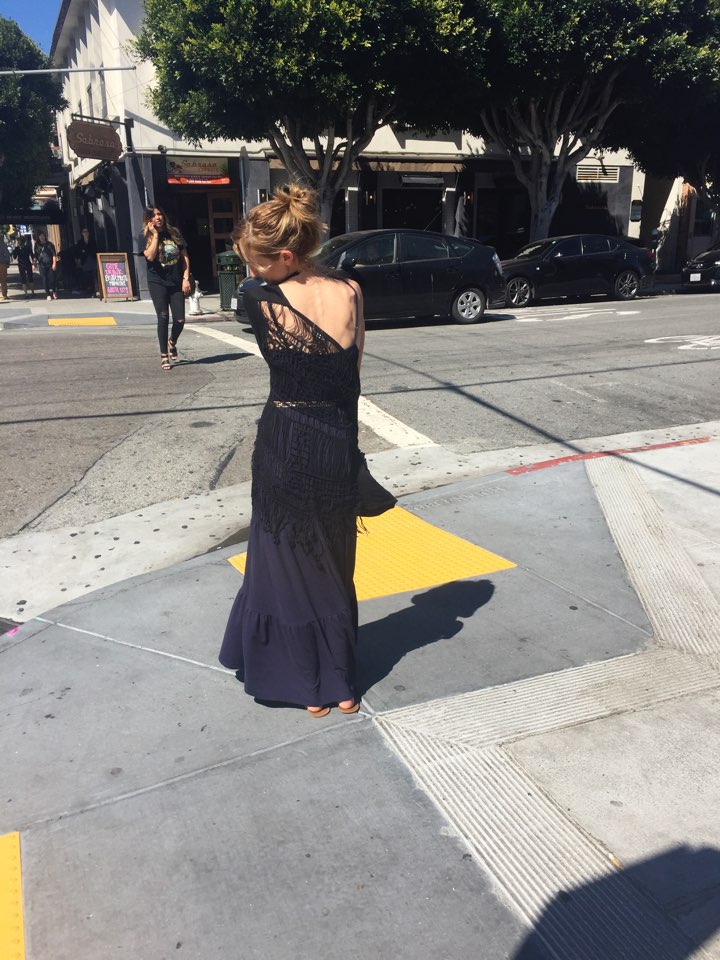 Laura Goodreau, spotted strolling past Eastside West on Fillmore Street, wears a navy blue maxi dress, a black crochet shawl, a handmade macramé belt, and a choker with a semi-precious stone pendant. Laura just moved here from San Luis Obispo, and lives in the Inner Sunset.
Personal Style: Hippie with a twist—California style with inspiration from other people
One accessory every San Franciscan needs for the fall: A jacket, and a bag big enough to carry a jacket
Local trend to retire: None! Believes trends are meant to come and go and — embraced — in cycles. Things we might hate will come back in a new way that we love. It's all subjective.
Favorite item in closet: A dashiki, for sentimental reasons
Favorite places to shop in the Marina: Currently exploring Union and Chestnut streets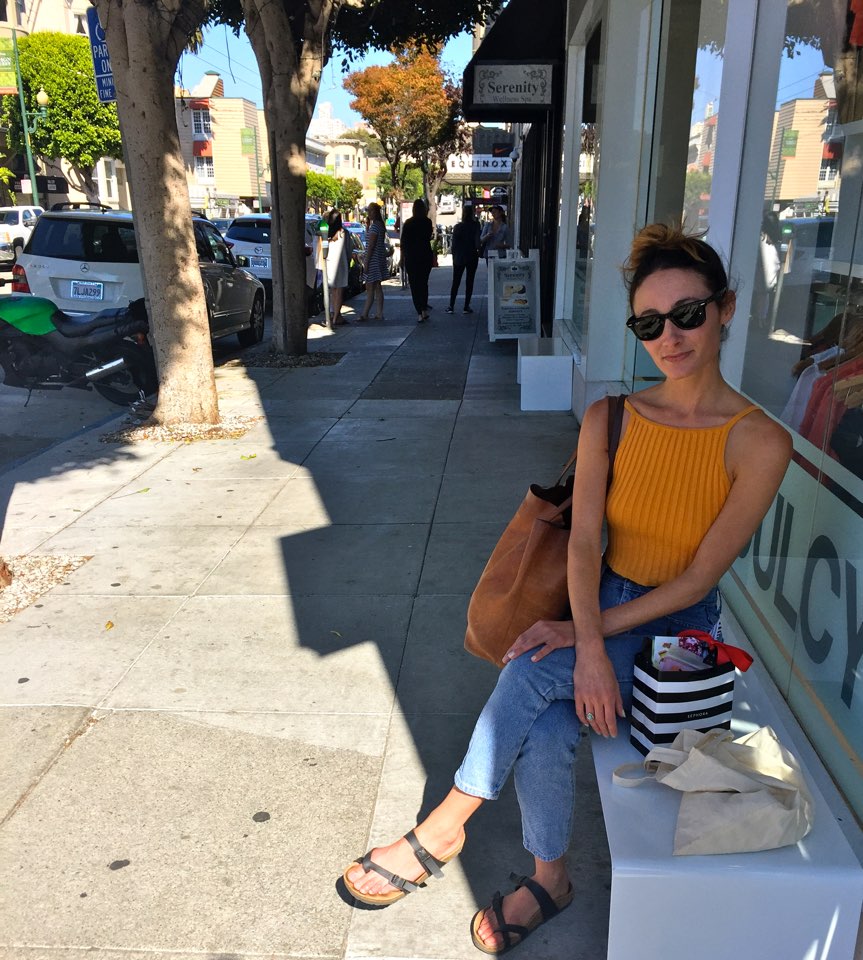 Megan Garrahan, spotted enjoying a respite outside SoulCycle on Union Street wearing a ribbed yellow tank; high-waisted, ankle-length jeans; black leather sandals; and a camel suede tote bag. Megan lives nearby in Russian Hill.
Personal Style: Minimal, feminine, classic
Favorite item in her closet: Reformation jumpsuit
One accessory every San Franciscan needs this fall: Leather jacket
Local trend to retire: Leggings anywhere but at the gym need to go