A 21-year-old San Francisco woman was arrested Monday evening after allegedly assaulting an on-duty bicycle cop with a skateboard  at Fifth and Mission.
The department states that the officer was riding a bike at 5:46pm Monday, Sept. 5th, when the suspect—riding a skateboard northbound on Fifth Street from Mission Street—jumped off her skateboard, approached the officer from behind and struck him in the back of the head with the board.
The officer, who was wearing a helmet, managed to maintain his balance, dismount and apprehend the suspect—who then challenged him to a fight, the SFPD reports. While the officer suffered a minor head injury, the helmet cracked in multiple places and the department believes it prevented a severe injury, the SFPD stated.
The suspect has been identified as San Francisco resident Vera Rideout. She was booked into jail on charges of assault with a deadly weapon, threats against an officer and possession of a controlled substance.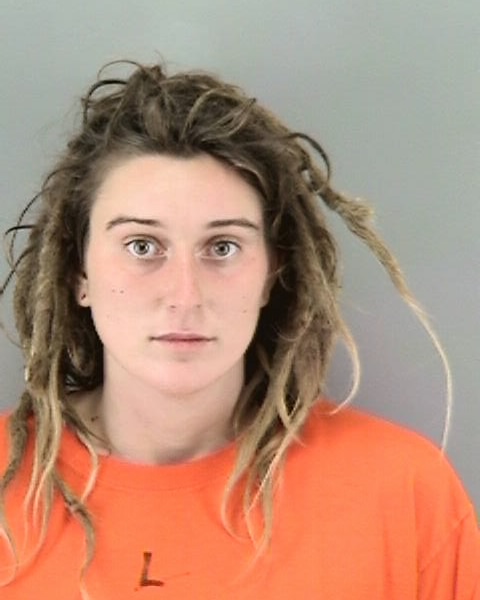 To assist the investigation, the SFPD is seeking any mobile phone video footage of the assault that may have been captured. Anyone with information is encouraged to contact the Southern Station Investigation Team at 415-575-6000 during normal business hours, the anonymous tip line at 415-575-4444 or text a tip to TIP411 with "SFPD" at the beginning of the message.