Zeitgeist, the Mission bar and beer garden popular with locals and tourists alike, turned 39 years old this July. The bar was originally established at 199 Valencia St. in July 1977 as the Rainbow Cattle Company, which later expanded up to Guerneville.
Former owner Horst "Hans" Grahlmann changed the bar's name to Zeitgeist in 1986, but according to operations/general manager Gideon Bush, its core function has not changed since it first opened for business back in '77.
"I think that Zeitgeist is kind of a looking glass into San Francisco," he said. "We get bike messengers, tourists, people who work in tech, teachers, nurses, [and] people who work in finance. This is the kind of place where people from all over San Francisco, and outside as well, come in and meet each other and tell stories."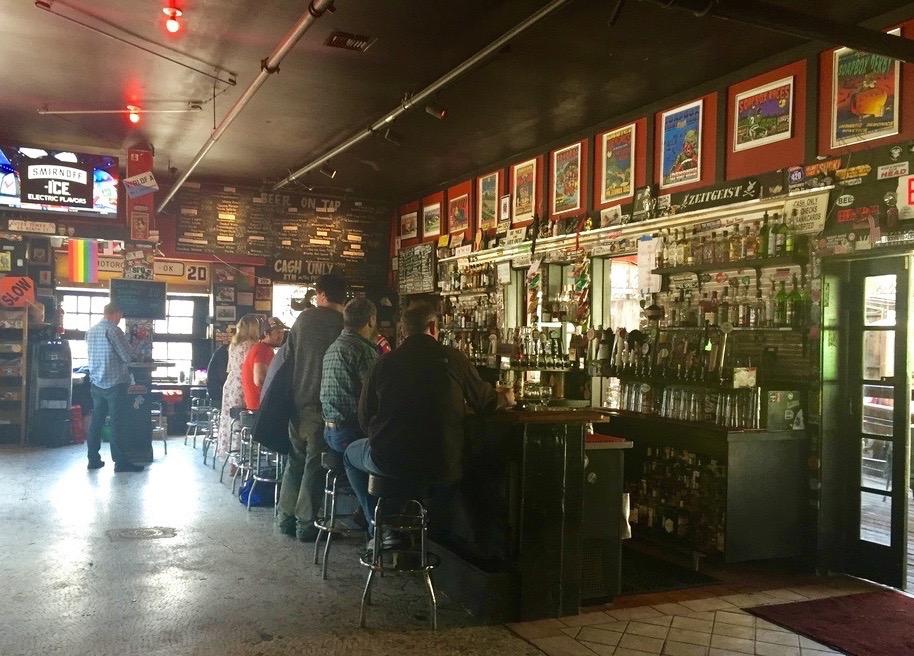 The bar's history starts with Grahlmann, who owned several properties in the Bay Area and Hawaii before he was mysteriously shot to death, along with one of his employees, in his Monte Rio home in 1998. His death, which was featured on America's Most Wanted, remains unsolved.
Robin Biles, Zeitgeist's bar manager, beer curator, and bartender, described Grahlmann as a "kind of a rough character, but also an interesting, generous, and caring person." She said he helped a lot of people start businesses, and once let a man with AIDS live upstairs, free of charge.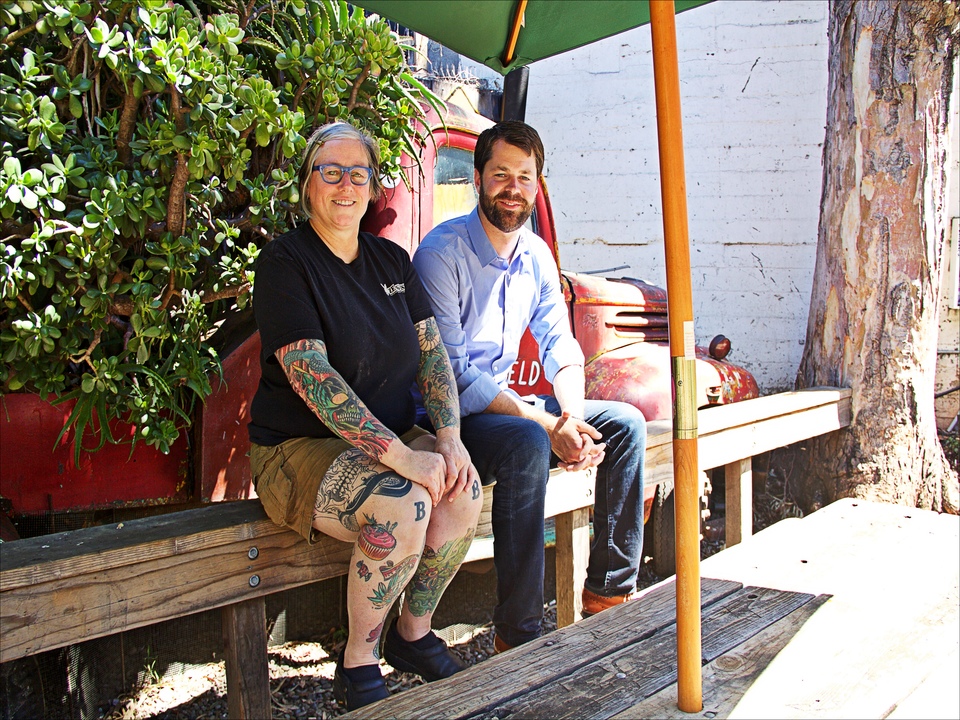 While the bar's "function" has stayed the same under two different owners, its clientele has somewhat evolved over the years, said Biles, who's been there since the beginning. 
"It's a different time," she said. "The neighborhood has changed a lot; it used to be a lot more dangerous. For a long time, there weren't restaurants in the area. We had a large motorcycle crowd and a lot more scruffy people at one time. We still have those types, but I think that a lot of our clientele is a reflection of our staff, and we have a wide range of people who work here."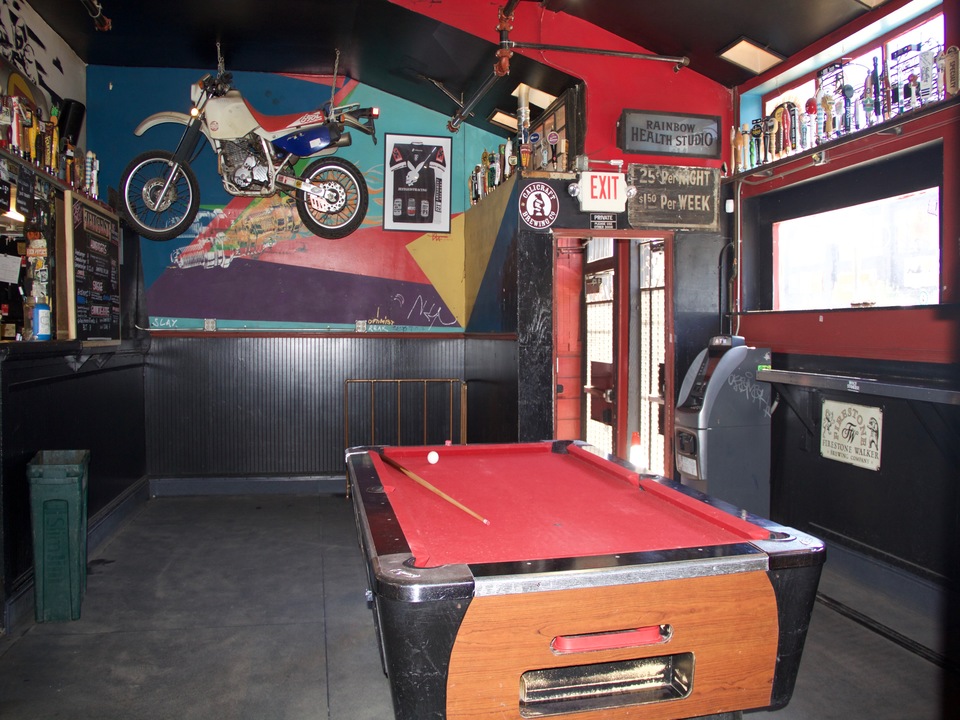 Bush compared Zeitgeist's beer garden to a backyard, noting that it's a place where people can meet up with friends, have a beer and a sausage or burger, and feel like they're at home or at a friend's house.

"You can come enjoy the sunshine, and sit out here and meet new people who you might not have met otherwise at work or in your social circle," he said. "On a busy day, you can look at the yard and see what San Francisco really is—because it really does attract a blend of people."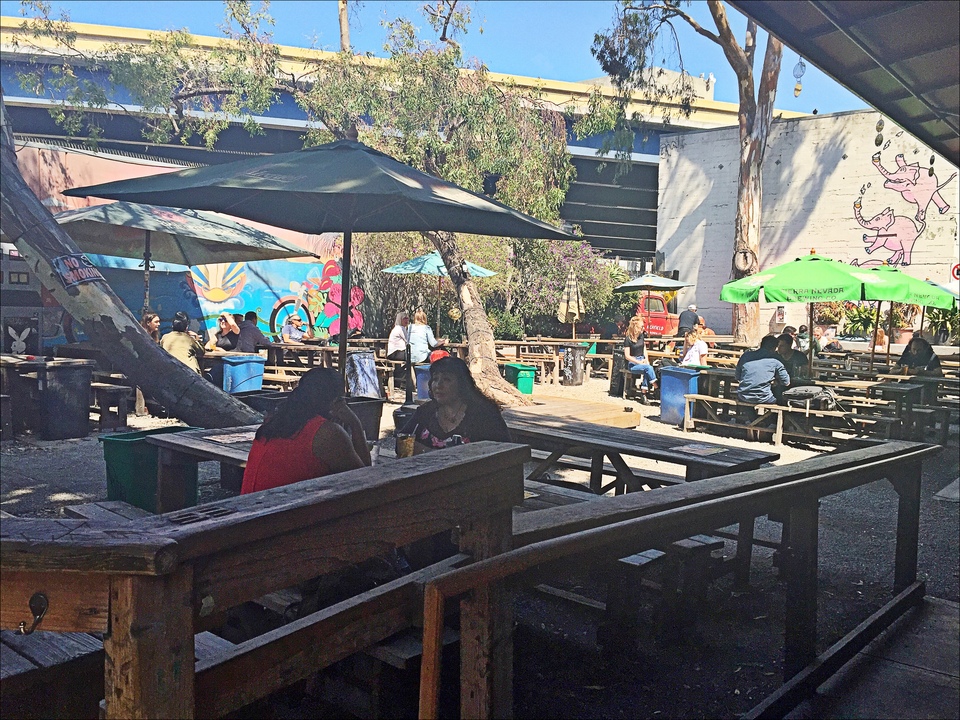 While Zeitgeist's menu is fairly limited, Bush said the burger is far and away the most popular item. As for beer, the top sellers are Racer 5, Lagunitas IPA, and all the Anchor brews; of late, "anything from [Berkeley brewery] Fieldwork" has done well.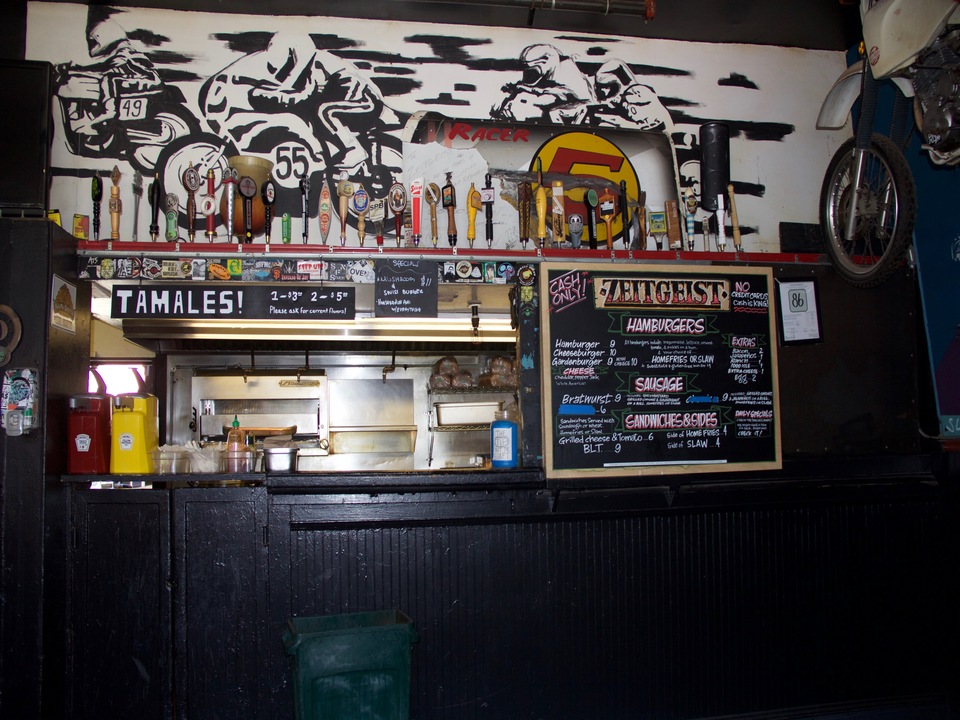 Zeitgeist collaborates with a lot of local brewers, but it also serves a fair number of European beers. Last month, the bar flew in a keg of Pilsner Urquell Nefiltrovany, a rare, unfiltered and unpasteurized kellerbier that's typically only available in the beer's hometown of Pilsen, in the Czech Republic. 
On the booze side, Biles said the bar goes through numerous bottles of Jameson, Hornitos, and Tito's. But Zeitgeist is best known for its Bloody Marys, which have been chosen as the city's best by several different publications over the years. Aside from the pickled green beans (which come from Boozely's), the recipe remains a closely held secret, with one bartender telling Bush that it includes "unicorn tears."
"I'm not even sure [what makes them so special]," said Biles, laughing. "Even when I make them at home, they're not quite the same."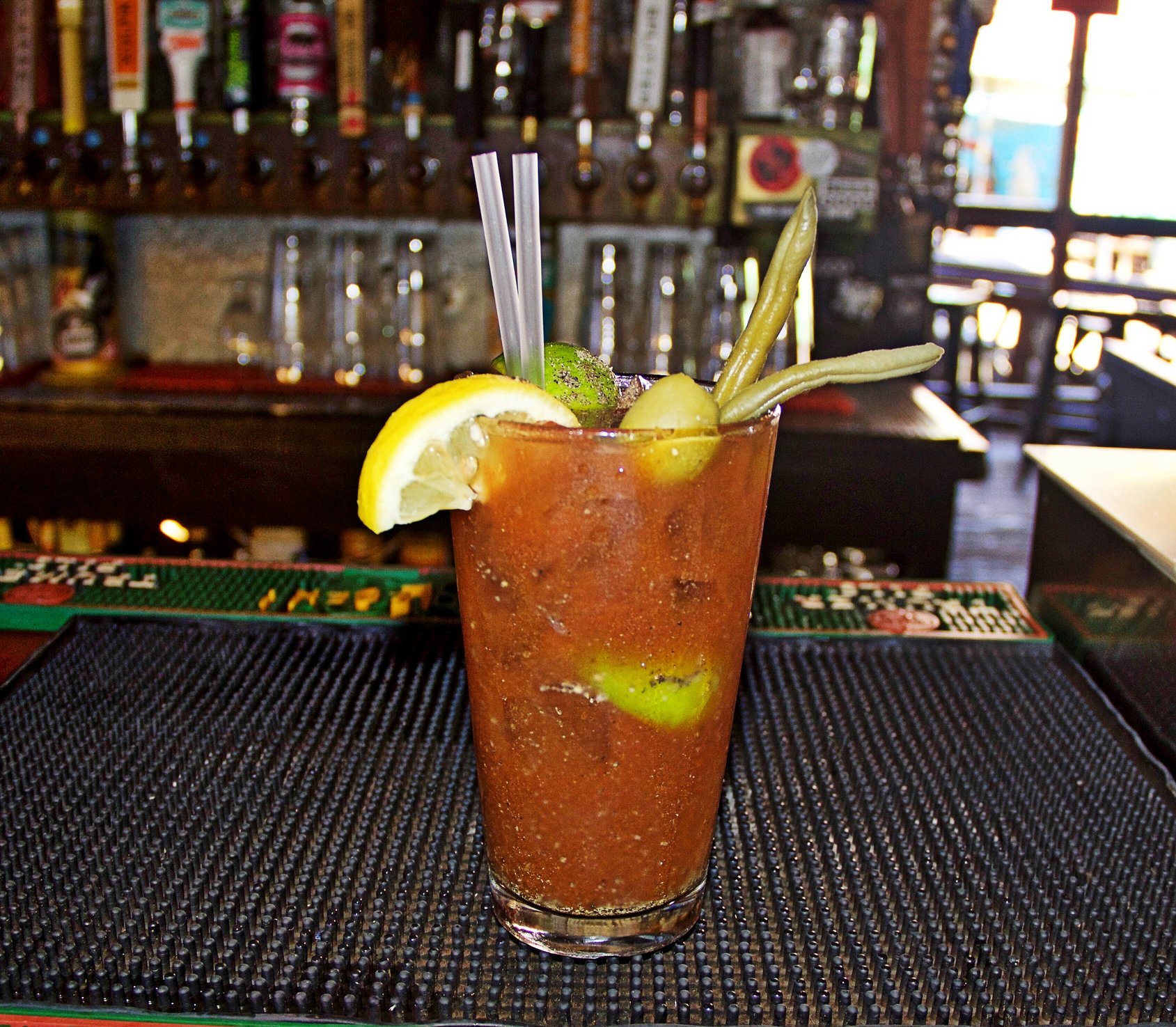 Both Bush and Biles said Zeitgeist has deep roots in the area and is strongly connected to neighboring businesses, including Black Heart Tattoo and Scuderia. The bar is also involved with the local neighborhood watch group.
Though summer is coming to an end, Zeitgeist has a lot of events lined up for the fall. On September 13th, the bar will be hosting its first "Geeks Who Drink" trivia night in the beer garden at 7pm, with free beer and prizes for the winners.
On September 15th, Zeitgeist will team up with New Belgium Brewing for a "Tour de Fat" fundraiser for the SF Bike Coalition, with special New Belgium beers like Fruitfly, Citradelic, and De Koninck Flowering Citrus Ale. Though it hasn't been decided yet, Bush said the bar "might" have a raffle for a New Belgium bicycle at the event.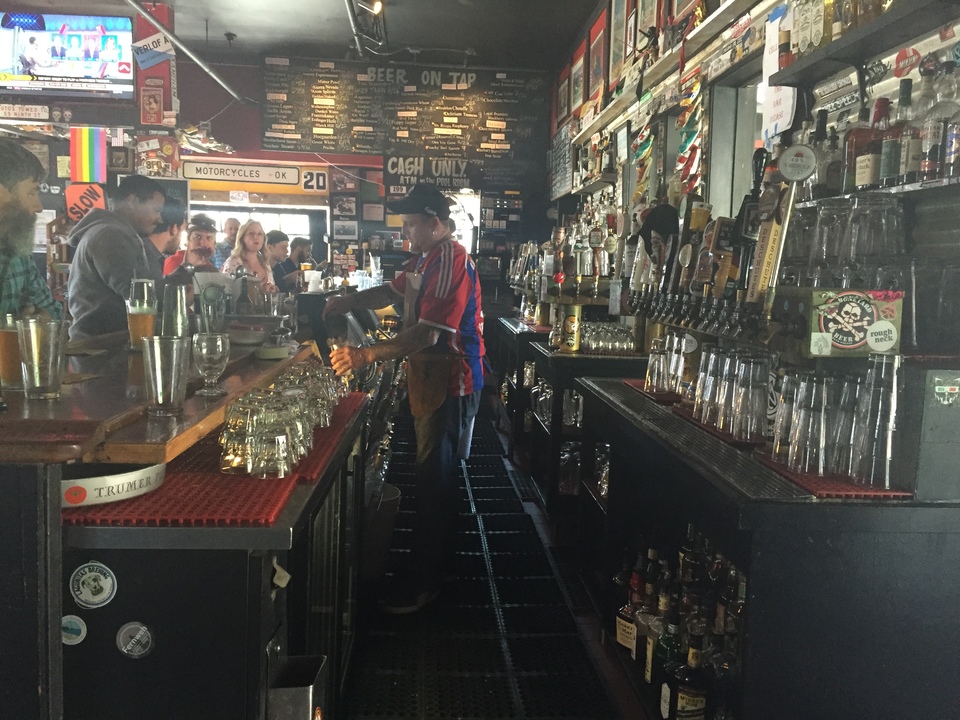 Then, there's the ultimate beer-drinking holiday: Oktoberfest. Zeitgeist will hold two events for the occasion; the first, on September 22nd, will feature BlowMusik, a traditional oompah band. On October 6th, Bayern Maiden, an Oktoberfest band, will perform.
Both concerts will run from 7:30-10:30pm, with the kitchen featuring special sausages, including bockwurst, knockwurst, and duck sausage; pretzels from Salt Point Pretzel Company; and special Oktoberfest brews from Erdinger, Spaten, Hacker-Pschorr, Paulaner, Sierra Nevada, Ballast Point, and more.
Clarification: This article originally stated that Zeitgeist is 29 years old, excluding its years as the Rainbow Cattle Company, but the owners consider it to date back to 1977.