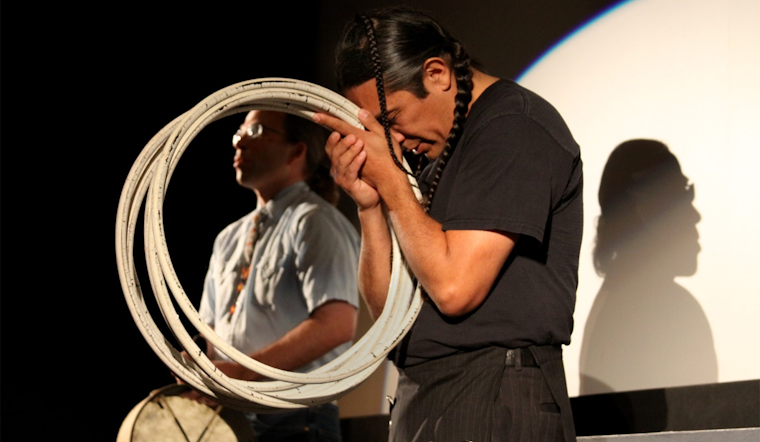 Published on October 12, 2016
It's not too late to catch the final days of "When I Remember I See Red," an art exhibition at San Francisco State University's Fine Arts Gallery.
Back in 1969, Native American SFSU students assisted in leading the Occupation of Alcatraz. Through tomorrow, you can catch a historical survey of California-based modern and contemporary Native American art featuring 35 artists representing 27 tribes. The showcase focuses on environmental and political issues, as well as identity, culture and reluctance to forget the past.
"This exhibition represents a necessary step toward documenting this vital and dynamic aspect of California thought and culture," said co-curator and Director of Fine Arts Gallery Mark Johnson.
The exhibition also features artists who were participants of the original Alcatraz Occupation, including Rabbett Strickland, Jean LaMarr and Brian Tripp, as well as SFSU alumni R.C. Gorman, Leatrice Mikkelsen and Frank LaPena.

Strickland and LaPena's work, along with three others, will be directly transferred into The Crocker Art Museum in Sacramento after the exhibition ends Oct. 13th. This includes Strickland's large oil painting based in Ojibwe mythology, and La Pena's 1969 painting of a man wrapped in a smallpox blanket, according to Johnson.
"It is unusual that a college gallery exhibition would impact the collection of such an important museum that focuses on California art," said Johnson, explaining the impact "When I Remember I See Red" has.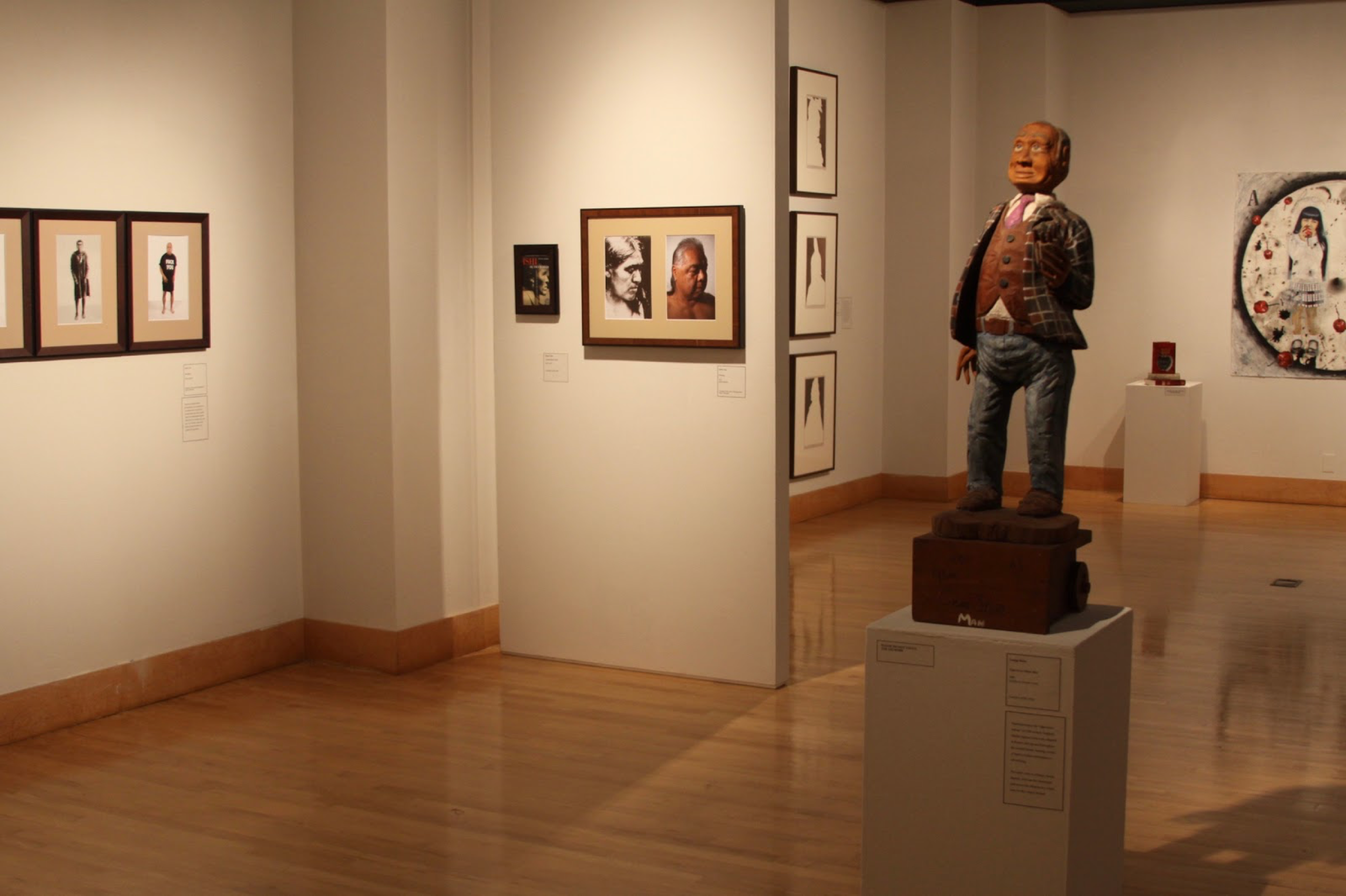 With California "the most populous state in the nation for Native American people," according to Johnson, displaying Native American art seems natural. Still, the curation process took years to accomplish.
"We have been looking to locate objects by historical figures like Joe Waano-Gano (active in the 1940s and 1950s) and Patrick Swazo Hinds (active in the 1960s), whose work has not been exhibited in California for decades," said Johnson. They also sought work from the "new, young generation."
If you're interested in viewing "When I Remember I See Red," you can stop by the Fine Arts Gallery located in the Fine Arts Building at San Francisco State University at 1600 Holloway Avenue on Wednesday and Thursday between 11am – 4pm. Admission is free and open to the public.
There will also be a 50-minute gallery conversation with featured artist and gallery co-curator LaPena and writer Malcolm Margolin today, starting at 12:10pm.
For more information, click here.