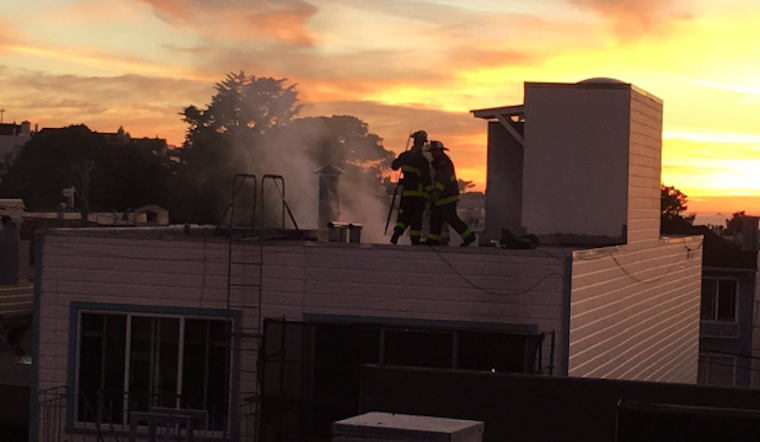 Published on October 07, 2016
A two-alarm fire broke out at Noriega & 22nd Avenue this evening, according to reports. 
Fire on Noriega st pic.twitter.com/K3YP1eKYS7

— Krist Wongsuphasawat (@kristw) October 8, 2016
Bad fire in the #sunsetsf - avoid Noriega near 19th pic.twitter.com/0dm2twRqYI

— Leslie Kleinberg (@bethlexicon) October 8, 2016
@abc7newsbayarea large fire on 22nd and Noriega #abc7now pic.twitter.com/lLldNCJAsY

— Spookie Six (@moxiesix) October 8, 2016
BREAKING: WORKING FIRE, 2ND ALARM, NORIEGA ST, @SFGate @SupervisorTang pic.twitter.com/NxeSmQbs4C

— SF Firefighters 798 (@SFFFLocal798) October 8, 2016
Update: The fire originated at 1814 22nd Ave., and began at 6:41pm, according to SFFD. It was contained at 7:53pm. Three people suffered minor injuries in the blaze, and nine people in total have been displaced.
We'll look for information on how locals can help out; please let us know in the comments if you know of any fundraising or community efforts to support the displaced neighbors.