After 17-year-old Outer Sunset restaurant Cajun Pacific (4542 Irving St.) closed in July to focus on pop-ups, catering and delivery, many west side foodies wondered what would take its place. Although the Outer Sunset isn't exactly a food desert, today, there are only two restaurants west of 41st Avenue and north of Judah Street.
Now, a new gastronomic oasis is in the works: Hook Fish Co., a "thoughtfully sourced" seafood market and restaurant, has announced plans to refurbish and redesign the space formerly occupied by Cajun Pacific, which now operates out of a service kitchen in the Mission's Brick & Mortar Music Hall.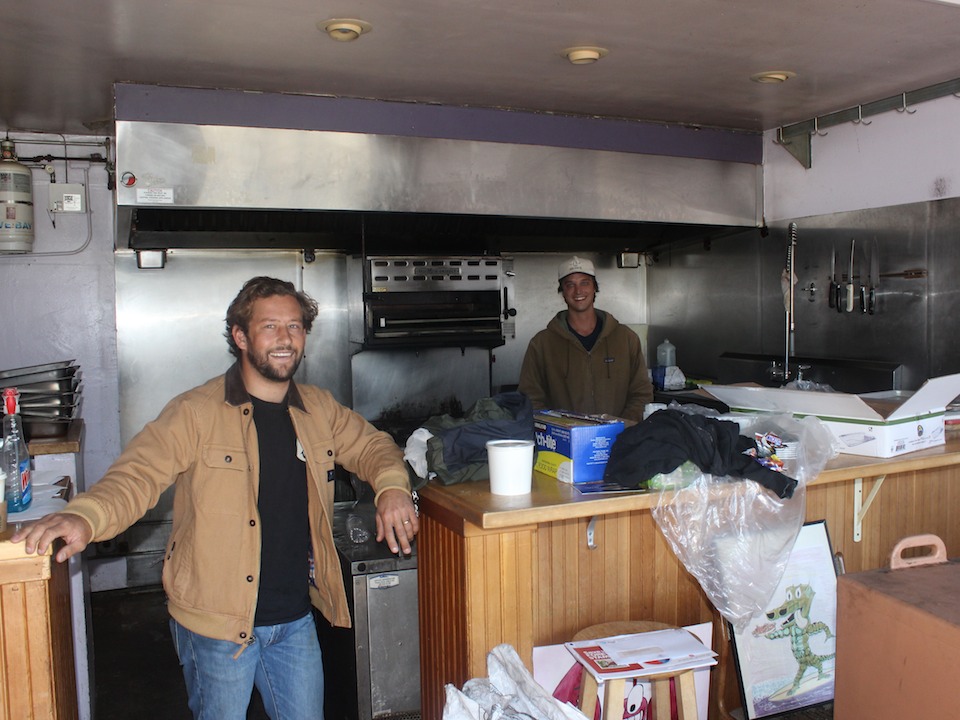 Co-owners Beau Caillouette and Christian Morabito are friends who decided to start a retail seafood operation while traveling in Baja California on an extended surfing/fishing vacation. At home, the pair had worked at The Fruit Guys, an organic produce delivery service.
Both owners are natives of the Newport Beach area, and Morabito said their spot will be modeled after market-restaurants in Southern California. "We've always enjoyed the community experience from that and the casual vibe it presents," he said. "It's a way for us to connect with our community and have a local business out here."

Morabito said they'll serve and sell fresh local seafood caught between Moss Landing (Monterey County) and Fort Bragg (Mendocino). "We feel like there's a missing connection for consumers," he said, adding that educating customers about their food's origin is part of Hook Fish Co.'s mission.
Fish sold in their market will be identified with the fishing vessel's name, its port, and the method used to catch it, said Caillouette. Besides fresh seafood, "we'll have ceviche, fish tacos and poke," he added.
Depending on interest, Morabito said they're also open to doing morning coffee and breakfast/brunch service.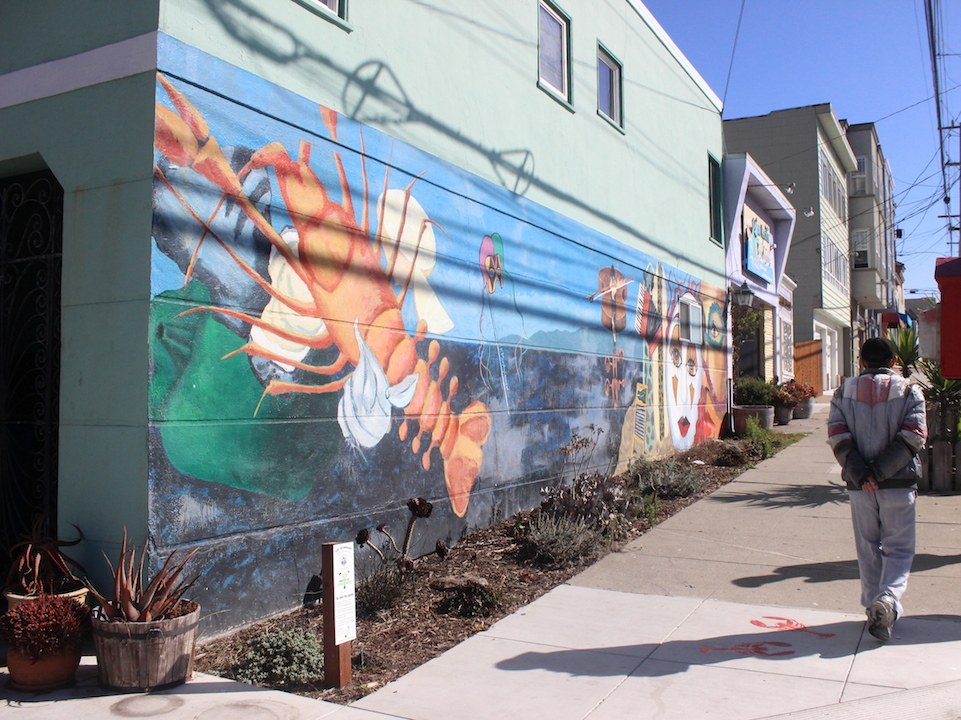 Market customers will shop from a curving glass display separating the dining area from the kitchen. After redecorating and adding new lighting, Morabito said they'll reconfigure the indoor seating and, he hopes, build a raised sidewalk deck with several tables for four.
The space's floors, plumbing and electrical systems will be upgraded; one rear room will be transformed into a prep area, while another will have large refrigeration units installed. Eventually, the restaurateurs will seek out a local muralist to replace the New Orleans-themed wall art that's currently in place.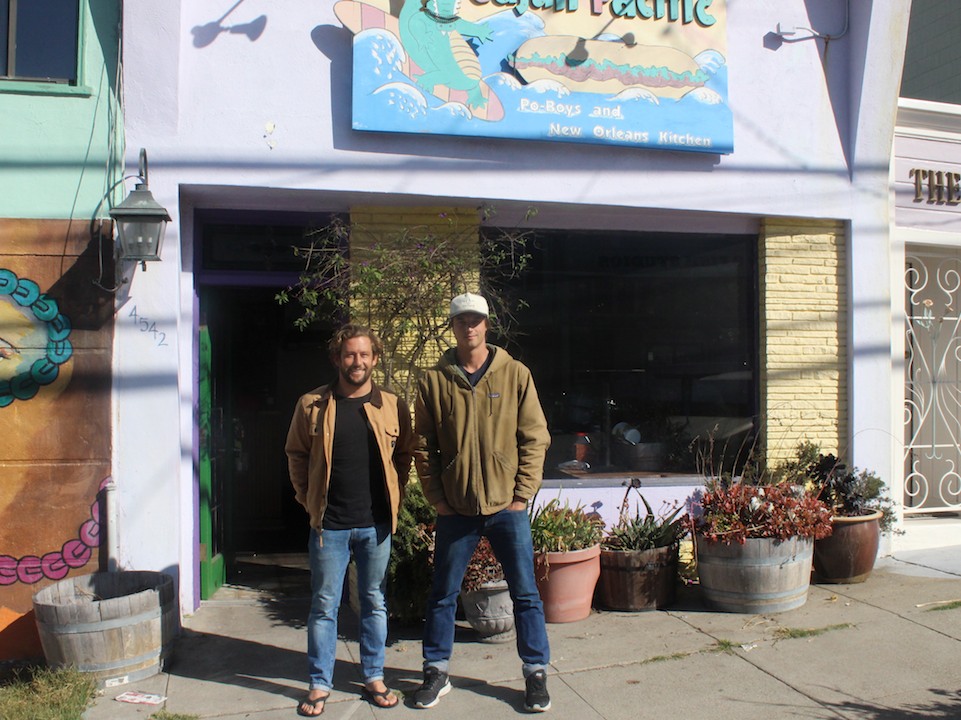 For the past two years, Hook Fish Co. has served diners via pop-ups and catered events. Caillouette and Morabito said their time working for The Fruit Guys taught them about marketing, purchasing and logistics.
"We started doing parties for our friends and people we knew in the neighborhood," said Caillouette, "and kind of teamed up with other companies like Indosole and San Franpsycho to throw parties at the Church of Surf."
Morabito said their early efforts were humble but well-received. "We'd put out bowls of poke and chips, and say to people, 'Hey, if you like it, throw us a little donation.'" Because customers kept filling the "honor till," they decided to find a permanent home for Hook Fish Co.

"We missed connecting with the community and the individuals who could just stop in," said Morabito, who lives nearby and frequently surfs Ocean Beach. "We can't wait to open this place up."