Have you seen wild parrots in your neighborhood lately? The red and green cherry-headed conures may be known for their appearances in and around North Beach, but they're not confined to Telegraph Hill, and they never were. Recently, they've been spotted in larger numbers in Corona Heights and Noe Valley. 
The Wild Parrots of Telegraph Hill author Mark Bittner, the subject of a documentary film of the same name made by his wife, Judy Irving, said that the wild parrots aren't really from Telegraph Hill.
"It's a misnomer," he said, but back when the book was written, everyone was calling them that. "It would have been more accurate to call them the "North Waterfront Flock, but 'The Wild Parrots of Telegraph Hill' just sounded more poetic, and it stuck."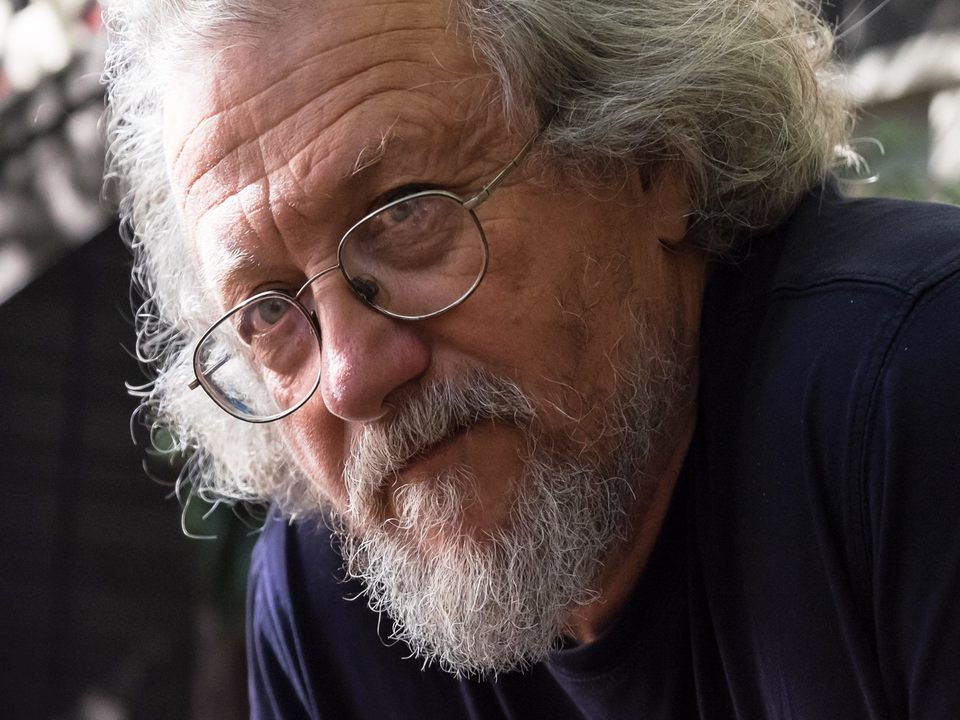 The non-native parrots arrived in San Francisco in the '80s, although no one knows exactly how they got here. There are a number of urban legends about the birds' arrival; some believe they are escaped pets, others that they flew off a ship traveling from South America.
Today, the parrots are doing very well and have been increasing in number over the years, Bittner says. But no one knows exactly how many of them there are. 
Bittner says that one of the reasons that the parrots have decided to call San Francisco home is that wild parrots need to be in urban areas to survive. "They wouldn't make it in a natural area," he said. They don't migrate or nest, but go wherever there is enough food. Corona Heights' lush trees and plants supply nectar and seeds, drawing flocks of the birds.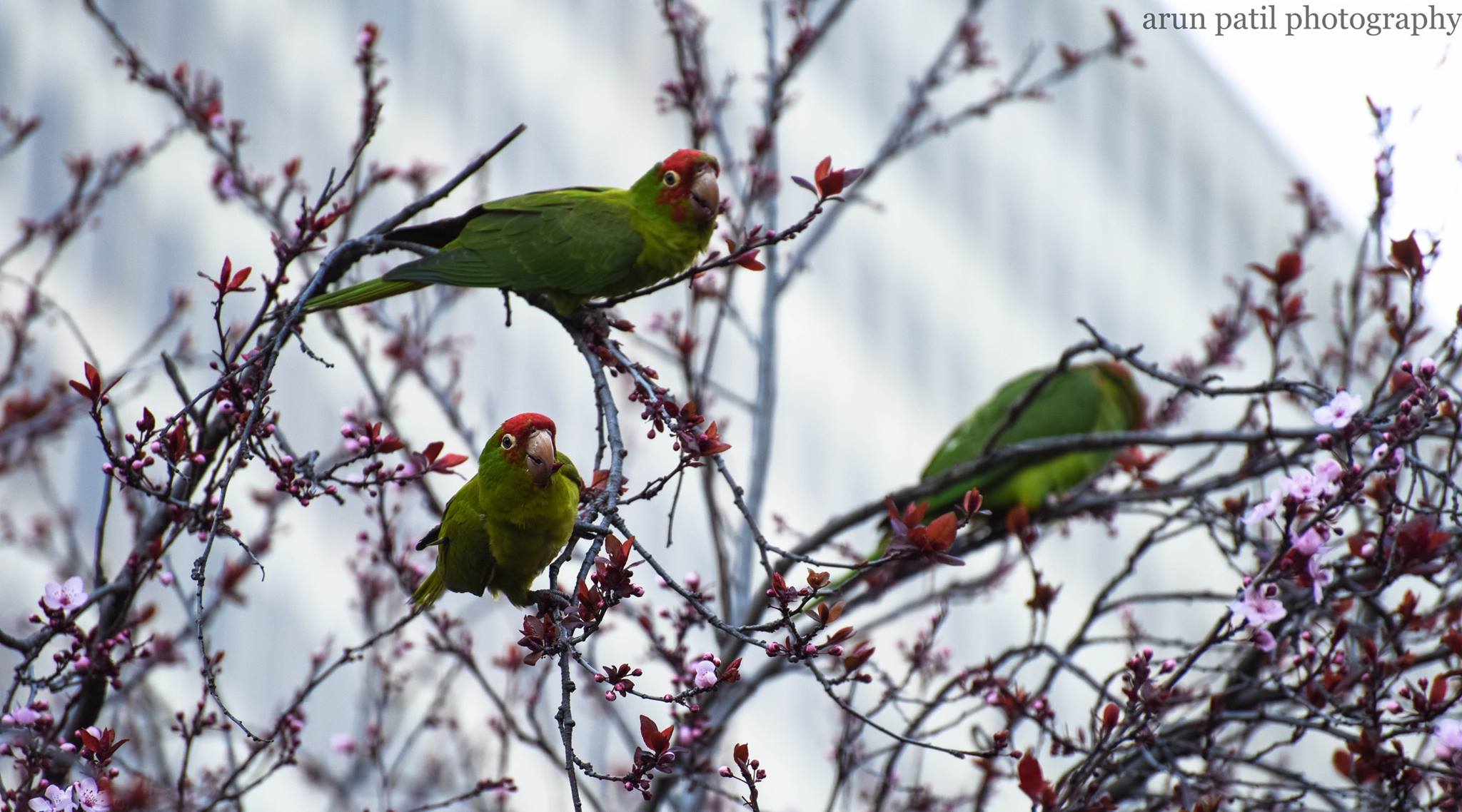 Some Corona Heights neighbors have putting out bird feeders for the parrots. "There is no problem with that, but they don't need it," Bittner said. "There is a notion that people feed them to stay strong and survive, but they will be okay anyway. The parrots know where to go for food."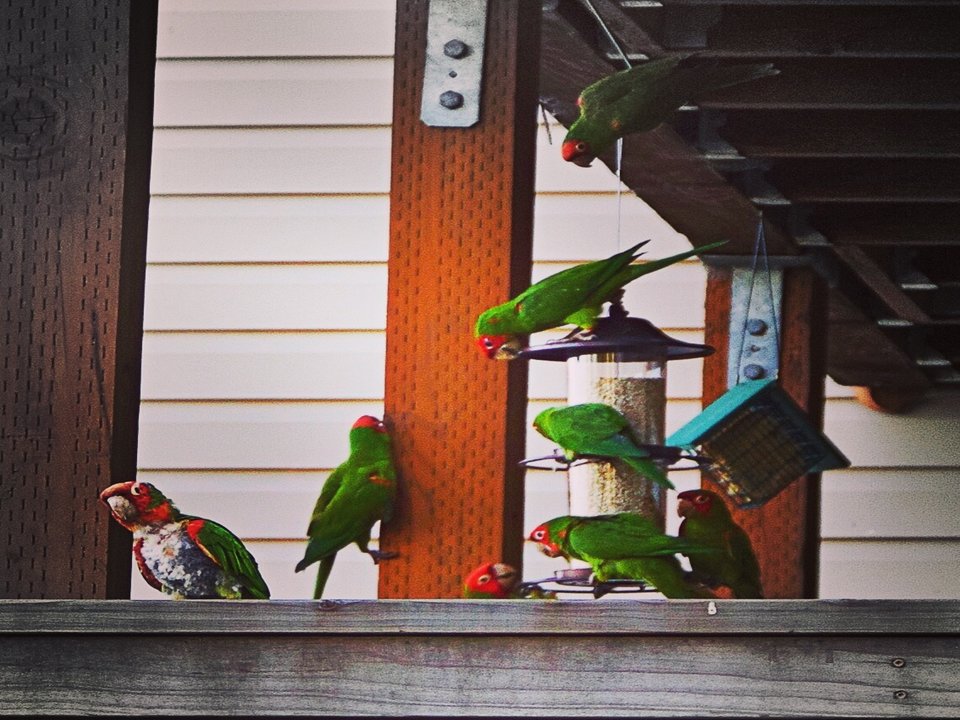 Over the years, the Mission has also seen its share of wild parrots, although Bittner tells us it's a different flock—canary-winged parakeets. Those parrots don't get along with the cherry-headed conures, so you're not likely to see them in the same place at the same time.  
The reason the wild parrots are more noticeable these days? Babies come out in early September, so the flock tends to reconstitute itself around that time, becoming louder and more noticeable. Here's a video, shot yesterday in Corona Heights, of the wild parrots.