If you see witches on broomsticks cackling as they fly over Coit Tower, don't be alarmed. They're simply on the way to Joe DiMaggio Playground (651 Lombard St.) for this Sunday's Friends of Joe DiMaggio Halloween Extravaganza. 
This is the eighth year for the extravaganza, and the bewitching hour begins at 3pm, with unearthly adventures running until 6pm. The festivities include a "trick or treat street" and other fun activities for kids. 
Spearheading this year's event is community organizer and Friends of Joe DiMaggio Playground volunteer Martha Mahoney, who got involved "because I live across the street, and started going to the playground over 10 years ago with my oldest daughter," she said. 
She's joined by Sean Madisson, a father of two who wanted to give local kids the opportunity to do the type of Halloween trick-or-treating that he was able to do in the suburbs as a child.
"There are so many families itching for this event to return," Madisson said. "The idea is to give kids a safe, fun activity the day before Halloween."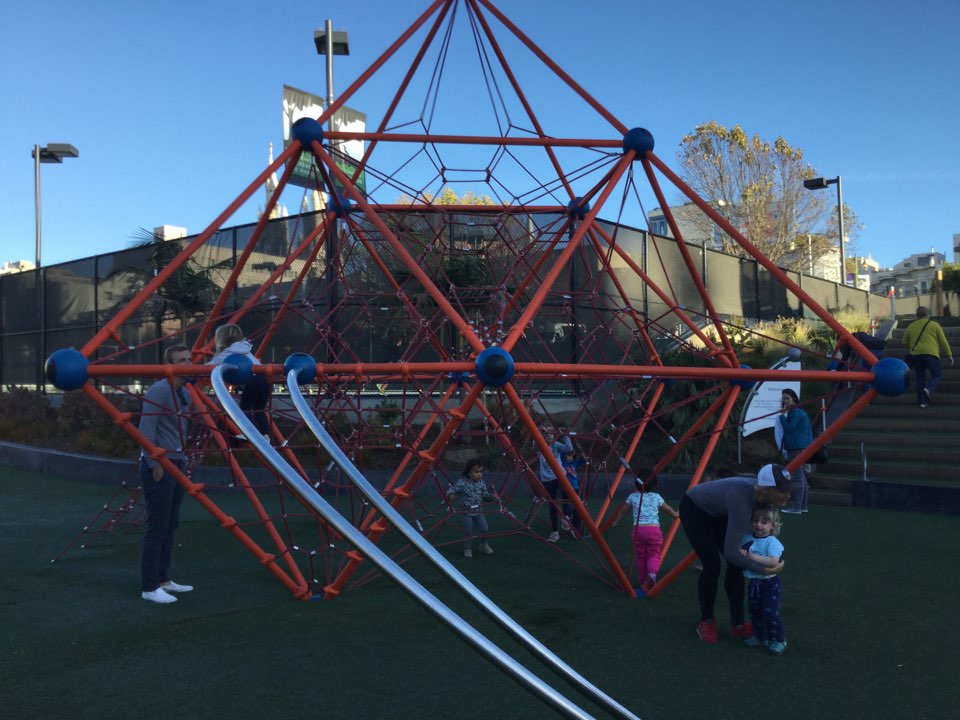 Families of volunteers are working together to create the trick or treat street, "a block-type of atmosphere on Joe D.'s blacktop's back wall," Madisson said. "We're going to start by having about 10 blocks where different families can team up, decorate, and have candy stations."

This year, trick-or-treaters will be offered a more fluid experience. "As we rebuild this event, we are having more teamwork instead of individual families contributing, as they did in the past," Madisson said.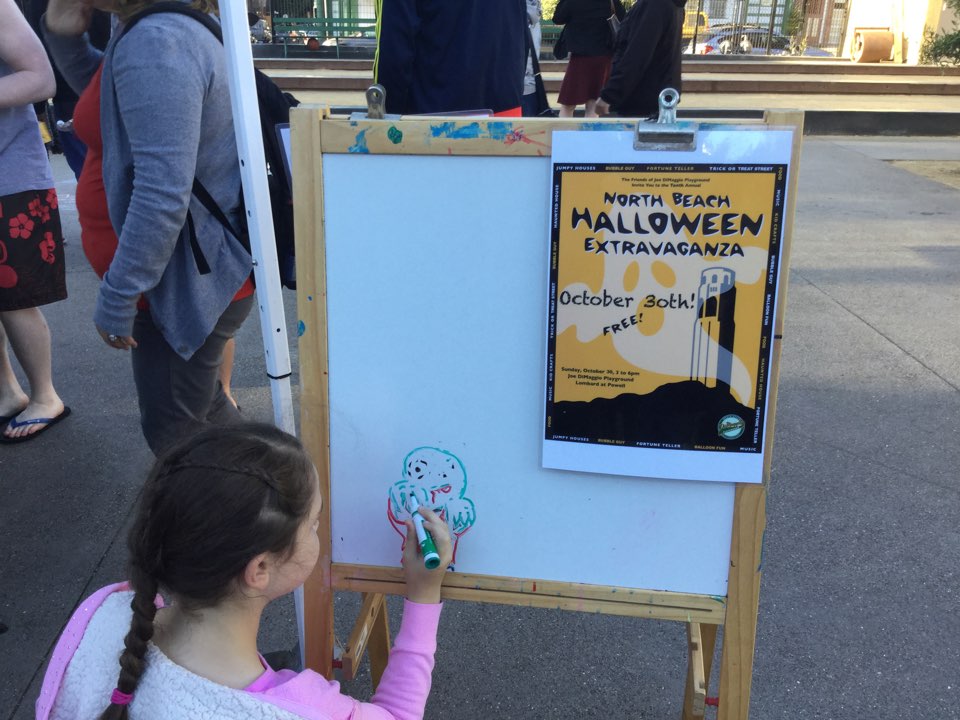 In addition to trick-or-treating, children can enjoy a range of activities, including a haunted house that's sponsored by North Beach Kids and operated by volunteers from North Beach Pool and Galileo's ROTC students.
Entertainment will be provided by Sterling Johnson, "The Bubblesmith," who actually puts kids in bubbles, Mahoney said. Fortune teller Blandina will return for a second year, along with a face painter, balloon fairy, bounce house, and the Annie's Hot Dogs stand.
The event is free to attend, but donations are welcomed, and can be submitted in advance by contacting the Friends of Joe DiMaggio at [email protected].
For more information on the Halloween Extravaganza and other community events hosted by Friends of Joe DiMaggio throughout the year, visit the organization's Facebook page or website.