Fiat Lux, the tiny 199-square-foot jewelry store tucked away in Church and Market since 2011, has moved to a larger storefront in the Mission—the former Benny Gold space at 3169 16th St.
"Part of it was choice, and part of it was because of the changing tides in San Francisco," co-owner Alexei Angelides said of the shop's move. 
Angelides runs the shop with co-owner Marie McCarthy, who also owns Rose Gold's Tattoo & Piercing. "For years our studio and our retail storefront have been in separate places. When the building property managers and owners began to try to raise rents on all of the retail locations, we decided it was a great opportunity to find a space to combine the two into one."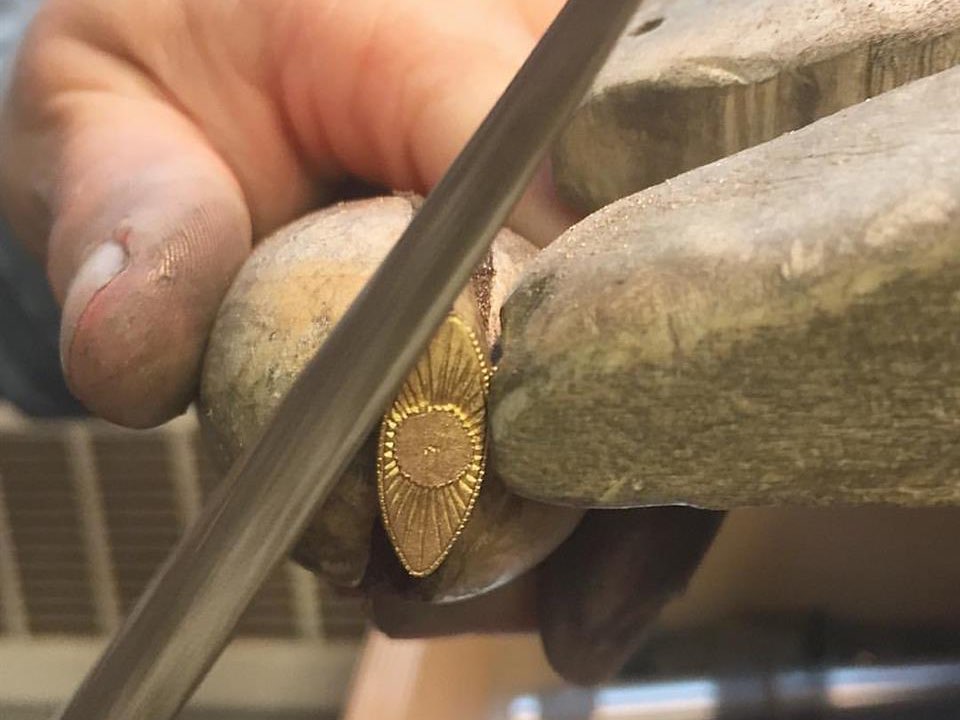 Both Angelides and McCarthy feel it's important for the Fiat Lux studio space to be visible to customers.
"Our shop, in a metaphor, is an expression of an 'elevate yourself by the bootstraps' attitude, a kind of refined but gritty individualism that we think is perfectly captured by having a workbench in public view," Angelides explains. "Tangentially, it provides a kind of trust bond between us and our clients as well, given that all of the lines we carry in our shop are small-batch handmade."
In addition to creating their own designs, Fiat Lux sources small runs of handmade jewelry by a selection of designers as well as vintage jewelry from around the world. With more retail space on 16th Street, Angelides and McCarthy plan to expand some of their jewelry lines, notably their vintage collection with Georgian and early Victorian pieces.
Fiat Lux caters to the rock and roll customer, "tough but feminine," in Angelides' words. This woman doesn't have time to create effortless-looking Instagram accounts "because she has shit to do, and the buses are running late again."
Angelides credits Church Street with helping to create that vibe. "[It] helped us enormously to develop that style, and that brand for our clients, since the space and the very street itself dictated it. We think that 16th Street is an even better place to continue to enhance and refine it."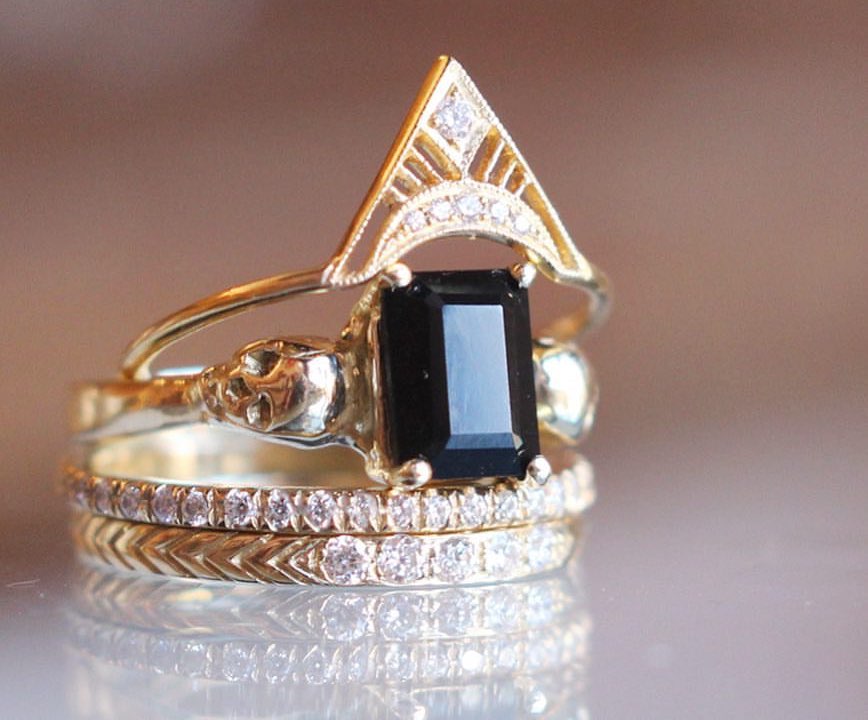 Another San Francisco ethos that Fiat Lux is dedicated to is supporting and showcasing local art. They hired a local graffiti artist turned fine art marker, Victor Reyes, to create an abstract mural in their store.
"We've been friends with him for years," Angelides said. "His style goes against the trendy graphic designs that you often see in town. Victor's mural for Fiat Lux is tough, a little mean, cool and a little weird. So I think it has a large role in anchoring us in SF traditions in the face of all of the changes happening in the city right now."
After a soft opening yesterday, just in time for Black Friday, Fiat Lux is hosting a grand opening party December 16th. A trunk show by San Francisco-based vintage dealer Marilyn & Co. will accompany the festivities.
Despite their move to a new neighborhood, Angelides doesn't have too many worries. "We think it will definitely work. Many of our long-time clients are loyal, and the majority of our new clients seek us out as a SF destination shop. The new space will only enhance that, plus provide better visibility."
In celebration of their opening at at 3169 16th St, Fiat Lux is currently offering 15 percent off everything in-shop and on fiatluxsf.com with the code 16THLIVE.