In this pumpkin-spiced time of year, the weather gets cooler and the drinks heartier—just the ticket for bargoers seeking a cozy escape from these troubled times. So we caught up with the bartenders at three Mission cocktail bars, to learn about the best new additions to their fall drink menus. Here's what they had to say.
Elixir
"For the better part of a decade, I have been putting out six seasonal cocktail menus per year, with each menu featuring an array of spirits, styles, and seasonal flavors," says H. Joseph Ehrmann, proprietor of Elixir (3200 16th St.) 
For this fall's menu, Ehrmann decided to focus on grape-based spirits, in celebration of the grape harvest. "We sell a lot of whiskey and cocktails, and I wanted to dedicate some menu real estate to educating whiskey drinkers about the similarities in flavors between whiskeys and various barrel-aged brandies," he said.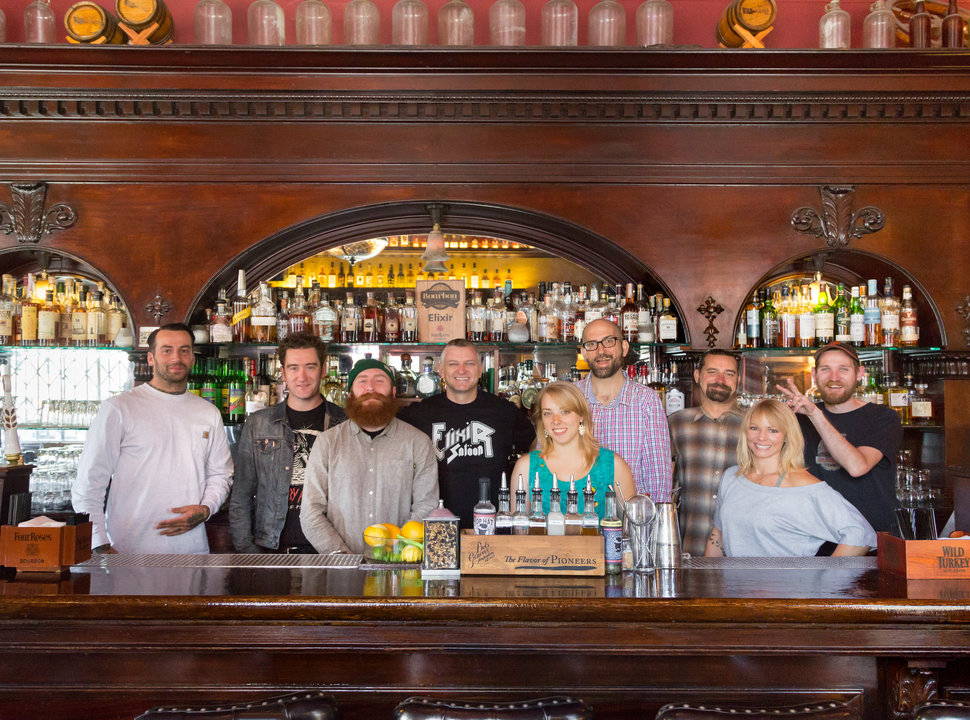 The new drinks include the Oaktown Gintonic, an autumnal, Spanish-style G&T featuring a grape-based gin from Oakland, a local tonic syrup, and local pear brandy.
The drink is Elixir's seasonal "Golden Hydrant" cocktail, with $1 from each one sold going to a good cause. This time around, the beneficiaries are Rachel Strobel and Luke Miller, the pregnant couple who lost all their belongings in an October fire in the Sunset.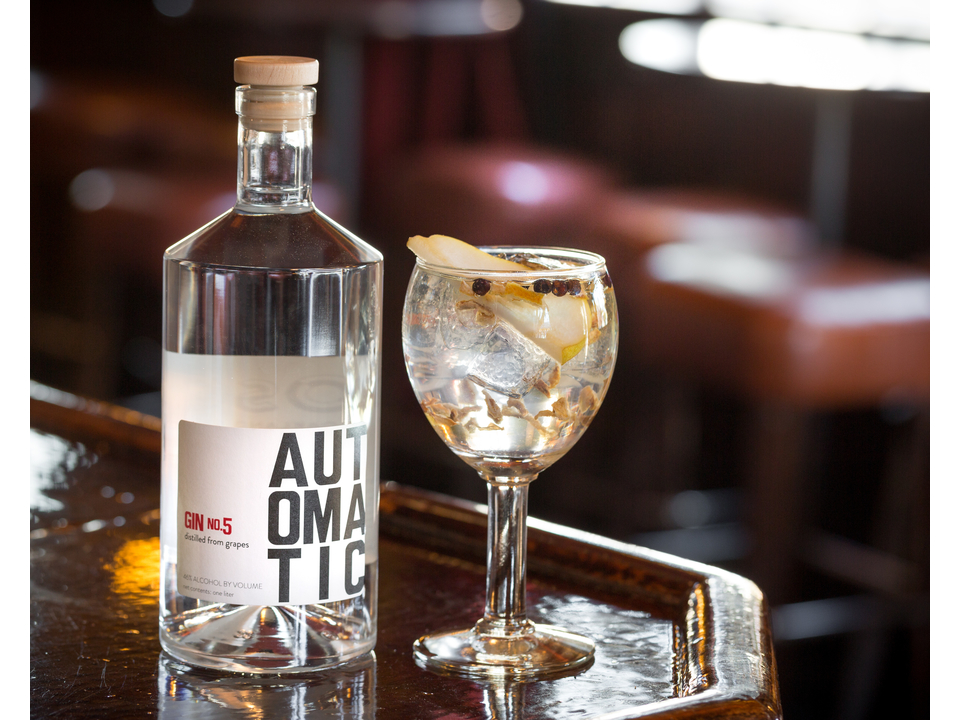 Ehrmann's favorite drink on the new menu is the Bonded and Mulled (pictured at top), which combines Sacred Bond, a new bottled-in-bond California brandy, with a mulling spice infusion, citrus, and orgeat. "After I do the mulling spice infusion, I dry out the spices and then grind them into a powder, and we dust that over the top," he explains. 
Other grape spirit-based drinks on the menu include Duncan's Secret Swizzle, a take on the classic Pisco Punch; a port drink with soda, lemon and ice; single-varietal Armagnac "fat-washed" with coconut oil, and served side by side with it straight, "so you can taste the effect"; and an unaged "eau de vie de cognac" that Ehrmann aged for 6 months in a local rye barrel.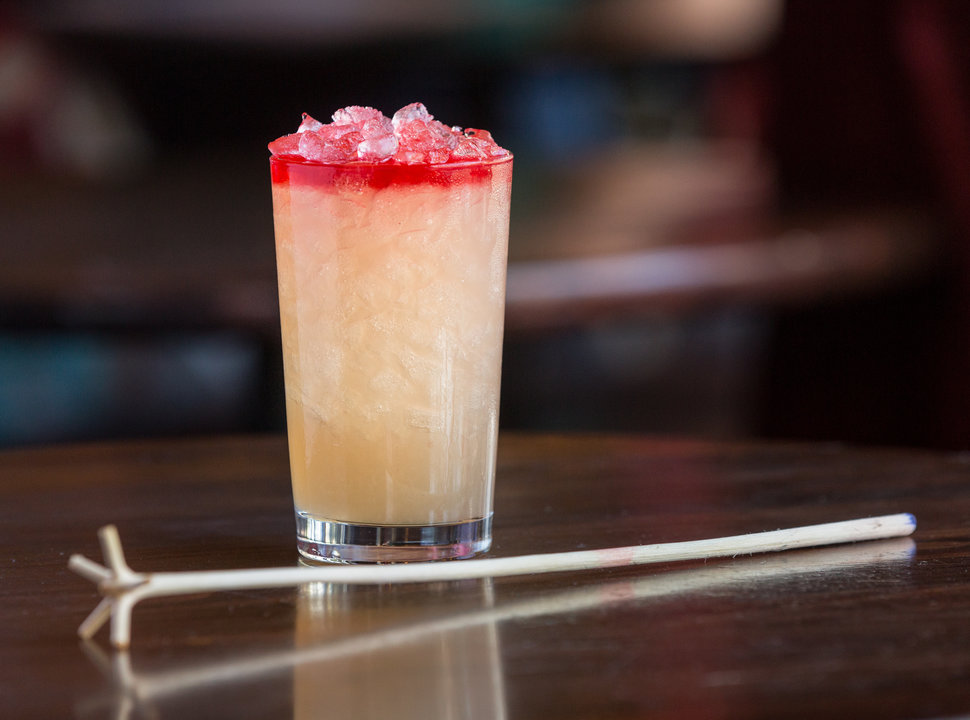 "I'm rather proud of this menu," Ehrmann said. "Come check it out, as it will be gone in December, when we switch to traditional holiday cocktails."
Evil Eye
"The trends in fall cocktails tend to be the same every fall, moving from the bright, clean, and refreshing flavors of spring and summer into richer expressions containing baking spices and seasonal fruits," says Matt Norris, owner and bar manager of Mission newcomer Evil Eye (2937 Mission St.) 

Norris told us that his fall cocktails are intended to embrace a diverse array of fall flavors. A take on a Moscow Mule features vodka infused with star anise, clove, allspice, vanilla, cinnamon and orange peel, while the Hepcat cocktai spotlights beet-infused gin, mixed with a pear and cucumber shrub.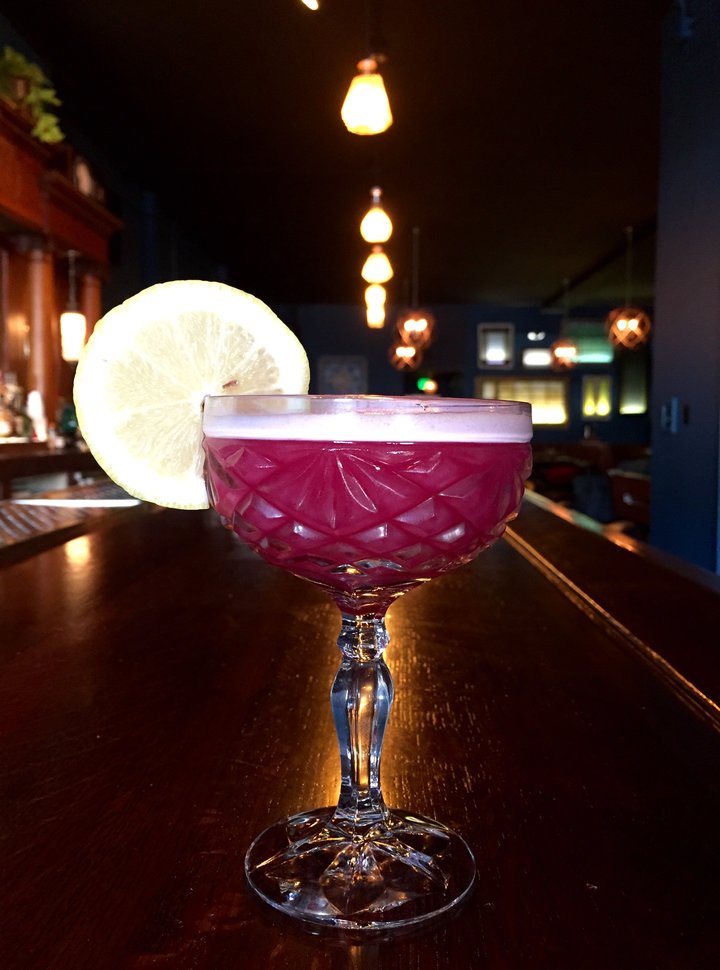 Norris' favorite cocktail on the current menu is the Padrino, featuring Scotch washed with brown butter and sage and mixed with apple brandy and a little amaretto.
"It's a more complex riff on the classic Godfather cocktail. There's a nice hint of umami and savory, with the brown butter blending with the nutty flavors of the amaretto, while the brandy provides a fruity backbone," he explains. 
Hog & Rocks
For fall, "we are incorporating a lot of baking spices," says Daniel Veliz, bar manager at Hog & Rocks (3431 19th St.) "Cinnamon, star anise, cardamom, black pepper, raisins. Things that have a warm, comforting quality on the palate."
Veliz based his fall cocktail menu "around the idea of a meal—the things we enjoy during and after a meal. The food itself and the vices after," he explains. He designed his drinks to mimic food he enjoys in liquid form.
The Breakfast Toast, with rye, Pedro Ximenez sherry, lemon, raisin, cinnamon, and sugar, is intended to emulate cinnamon raisin toast, a childhood favorite of Veliz's. The Popeye's Lady, with rye gin, olive oil, and black peppercorns, "sips like rustic herb bread being dipped in olive oil, with cracked black pepper." And two cocktails featuring liquid tobacco "are the cigar or cigarette so many crave when the meal is over."
Velez says a big trend in cocktails this fall is sherry, "a spirit that is often misunderstood, because of its complexity. Many sherries have a rich, dry, and sweet—though not sugary sweet—characteristic. It's natural that it is finding its way into cocktails because of those complexities."

Veliz's favorite drink on the fall menu, the Aye Papi, combines Scotch with a dessert-style PX sherry, Bonal (an aperitif), and liquid tobacco. "The tobacco brings a different smokey quality than the Scotch itself," he said. "It drinks warm, and is reminiscent of the smell of smoked pipe tobacco on the palate."
What's your favorite place for a cozy fall cocktail in the Mission? Let us know in the comments.