Little luxuries like cigars are popular presents, and The Humidor—now located at 1 Embarcadero Center #1108—is poised to help customers understand the nuances of their more than 100 different types, flavors and sizes. Priced between $4 and $200, there are plenty of choices for connoisseurs and first-time shoppers.
Owner Ben Bakhshi wants long-time customers to know that after a decade on Battery Street, the store can now be found street-level in the shopping center near Front Street. Although The Humidor only moved around the corner from its former location, its opening was slowed seven months by a lengthy licensing process.
After more than 25 years in the business (he also operates The Humidor at 2050 Chestnut St. in the Marina), Bakhshi did not expect the challenges he'd face moving a mere 150 feet. That's because tobacco licenses are location-specific. Thankfully, Supervisor Aaron Peskin supported the change of address.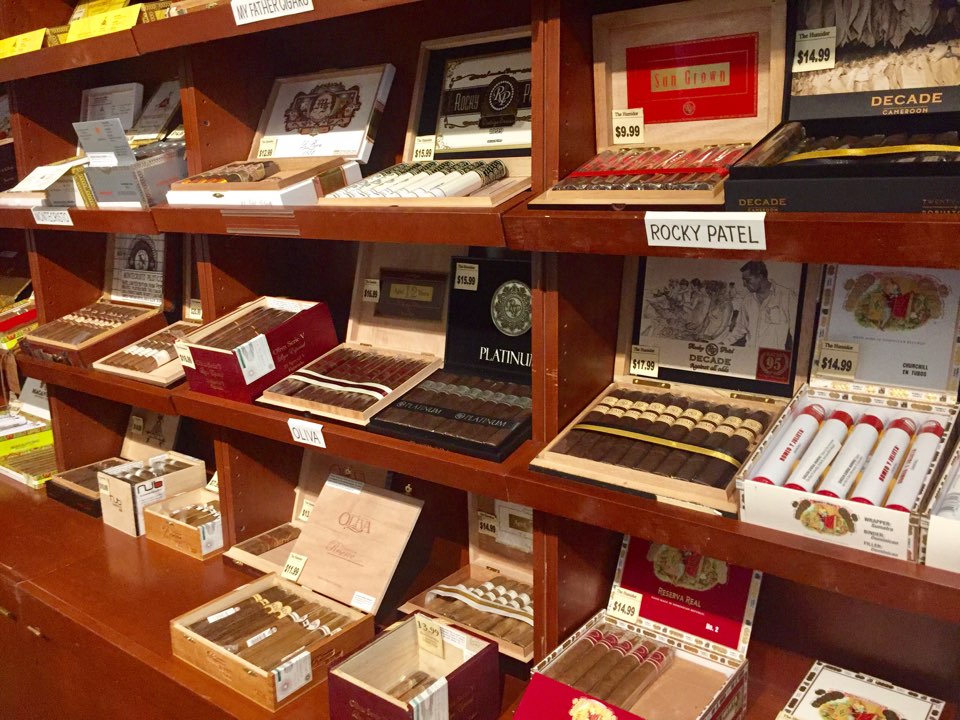 There's much more than cigars at the FiDi store: a large, international variety of hand-crafted pipes and pipe tobacco, and fancy, British Dunhill cigarettes are among the curated selection of tobacco products and smoking accessories.
Snus, a centuries-old, smokeless tobacco tradition from Sweden that's considered a cleaner version of dip or chew, is also sold at The Humidor.
Even before Fidel Castro's death, the trade embargo and travel to Cuba was very much in the news. Naturally, cigars are a big part of the current conversation.
Bakhshi understands the enormous interest. "Everyone is looking for Cuban cigars," he says.
But he believes it's a myth that they are superior to all others. Bakhshi feels strongly in the quality of imports from Nicaragua and the Dominican Republic. The reason, he says, is that seeds from Cuban tobacco was planted in other countries, and expert rollers who learned their craft in Cuba went on to apply their trade elsewhere, including Miami.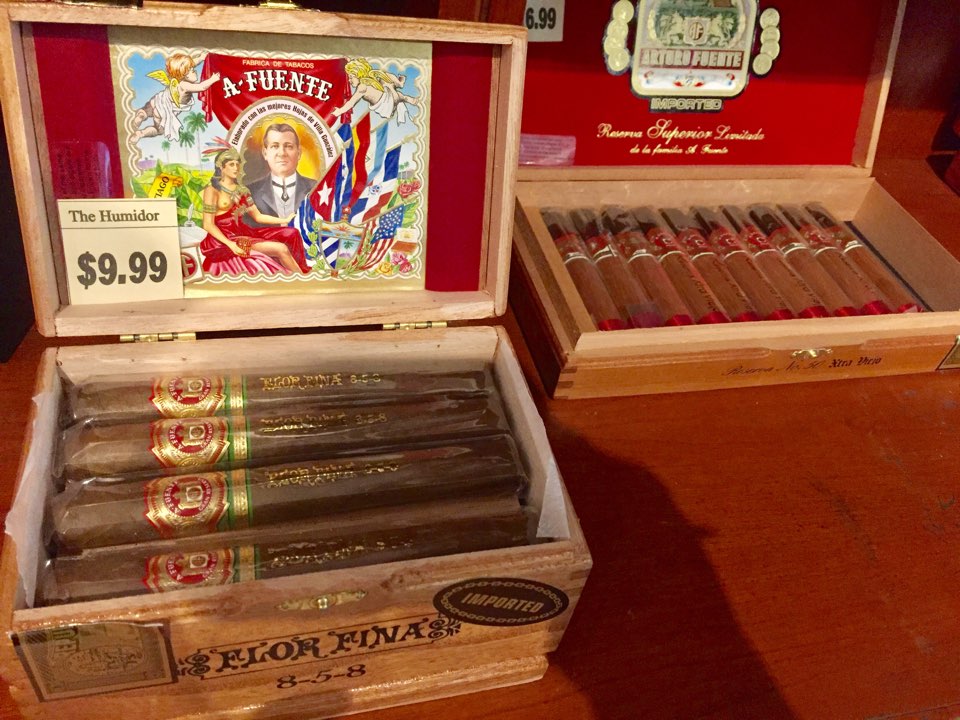 Customers who have their heart set on buying Cuban cigars in the United States may have to wait two or three years, according to Bakhshi, depending how President-elect Trump handles trade relations. (If you want to buy Cuban cigars, you still have to travel to Cuba yourself.) Regardless, tobacco prices will go up with the passage of state Proposition 56.  
Among the cigars in stock, some are exotically flavored and scented with honey, rum, vanilla, cherry and cinnamon. Displayed in beautifully decorated boxes and wrappers, is the $200-Daniel Marshall 24KT Golden Torpedo, other rare, handmade imports, as well as more affordable ones from companies such as Arturo Fuente and Rocky Patel.

Often paired with single-malt whiskies, brandy, cognac or coffee, Bakhshi personally prefers his occasional cigar with chocolate.