In this week's Central Station newsletter, Capt. David Lazar wrote about his familial connection to the district and reflected on a successful Halloween event at Joe DiMaggio Playground this past Monday. 
"I have not seen so many families with children in one place celebrating Halloween and having so much fun," wrote Lazar. "I think at one point there must have been about 500 people at the event. A true sense of community!"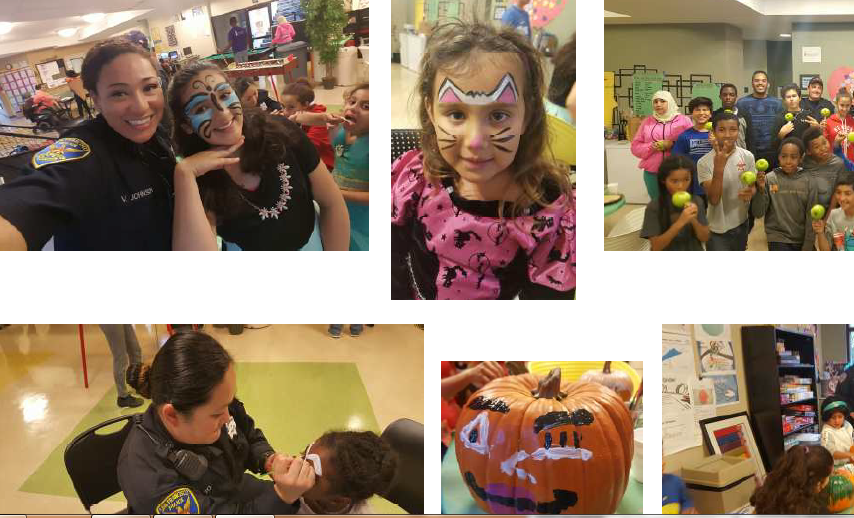 The party was a success, but as is the custom Central District officers dealt with more tricks than treats in recent weeks; let's dive into our bi-weekly crime roundup.
November 1: wallet stolen during early-morning hot prowl 
A hot prowl burglary occurred on Telegraph Hill at 2am on the 200 block of Chestnut St. A woman, 63, woke up to feed a baby and noticed a broken window and some cabinets open. While doing a walk-through with officers who responded to the scene, she discovered that a wallet containing cash was missing.
October 31: suspect snatches wallet from victim, flees
At 2pm near the corner of 2nd and Market, a woman, 55, was walking along the sidewalk when an unknown male suspect pushed her and ripped her wallet from her hand. The victim chased him but was unable to catch him and eventually lost sight of the suspect. 
October 31: police arrest suspect after observing altercation
At 2:45am on the corner of Powell and O'Farrell in Union Square, police observed two men, both 23, in a physical altercation. The suspect punched and elbowed the victim several times in the face before he was taken into custody. The victim suffered non-life threatening injuries and was taken to a local hospital. 
October 30: woman robbed of wallet at knifepoint
A woman, 64, was walking home to her apartment on the 1000 Block of Bush St. near Union Square just before 8pm when she noticed a man in his 30s sitting on the steps of her building. He asked her for money, but when the woman took out her wallet and handed him some cash, the suspect simulated that he had a knife under his shirt and told her to give him her wallet. She complied and the suspect fled easton Bush St. 
October 30: man in tour group robbed of camera while walking
Another camera grab occurred three blocks away near the tourist section of Lombard St. at 3:30pm when a mugger pushed a 30-year-old man with a tour group on foot to the ground. The assailant fled to a nearby dark-colored Lexus with two other suspects and fled south on Jansen Alley. The victim suffered minor injuries, but it's not certain if he was transported to a hospital for treatment. 
October 30: man climbs through hotel room window, starts fight
At 5am on the 100 block of Powell St., a man and a woman, 27 and 26 respectively, were in their hotel room when the woman's ex-boyfriend, 30, along with another suspect, 32, climbed through the window and started a fight with the man. The victim was punched several times in the face before he was able to leave to look for security officers. Both suspects fled the hotel in an known direction. 
October 28: woman robbed at gunpoint
Just after 2am on the 1300 block of Stockton St. in Chinatown, a 28-year-old woman was walking when a dark navy Honda Civic or Nissan pulled up to her.
The suspect, a man in his 20s, excited the car, pressed a handgun against her side and demanded her property. The victim handed over her cell phone, purse, wallet, drivers license, debit card and car keys. The suspect, along with a driver, fled north bound on Stockton and then southbound on Columbus Ave. 
October 27: convenience store robbed, possibly at gunpoint
A man in his 30s entered a convenience store on the 200 block of Sutter St. in Union Square at 7:38pm on October 27th, simulated that he had a handgun and demanded cash. He then jumped over the store counter, opened the cash register and began grabing cash. The suspect absconded with the loot and fled the scene. Although one of the victims chased after the robber, they lost him in the crowd. 
October 24: cabbie assaults passengers after refusal to pay
Three people hailed a taxi cab at their hotel in Fisherman's Wharf on October 24th just before 9pm on their way to dinner. When the driver was unable to locate their preferred destination, he drove them back to their hotel. The female passenger, 48, refused to pay for the fare and attempted to get out of the cab.
The driver, 60, threatened to take them to the police station, drove a mile or so away, stopped the car and spat on the female passenger before trying to take off again. The woman fell out of the vehicle, but the other two victims, a man, 54, and a youth exited safely. Minor injuries were sustained, but medical treatment was refused at the scene. 
October 21: shoplifting suspect arrested
A robbery with force occurred on October 21st at 5:15am on the 100 block of Powell Street in Union Square. A man, 43, was suspected of shoplifting when he was confronted by a male 24-year-old employee. The suspect pushed the employee and a fight broke out, but SFPD responded and took the suspect into custody. The victim suffered minor injuries, but refused medical attention.