Donald Trump's election has caused San Francisco's immigrant community to face a fresh set of fears about the future.

As the president-elect assembles his cabinet and speculation on policy changes swirl, we sat down with representatives from two SoMa-based nonprofit legal services, which specialize in assisting Latino immigrants, to hear how the election is impacting San Francisco's Latino immigrants, what national policy changes can be expected and what resources are available to aid the community through the transition.
Mark Silverman, senior staff attorney at Immigrant Legal Resource Center (ILRC), and Alberto Quintanilla, social media and communications manager at the International Institute of the Bay Area (IIBA), both acknowledged that fear of deportation is a primary concern for Latino and Mexican undocumented immigrants, as well as for individuals who do have legal status but fear for members of their families.
San Francisco is what is known as a sanctuary city, which means San Francisco does not alert federal enforcement agencies, like U.S. Immigration and Customs Enforcement (ICE), when releasing an illegal immigrant from custody, expect in limited circumstances.
While city officials have vowed to protect this citywide status, amid Trump's assertions that he will block federal funding to sanctuary cities nationwide, it offers little protection for local immigrants on a federal level. (San Francisco's sanctuary city policies, which were updated this year, have been under fire locally and nationally since 32-year-old Kathryn Steinle was shot and killed last July by an illegal immigrant who had been released from local custody, rather than transferred to federal custody, due to the sanctuary city policy at the time.)
While advocating for immigration reform, the Obama Administration expanded and enacted two policies in 2014 that aimed to better protect many undocumented immigrants residing in the United States. But, as executive orders, the future of those policies is uncertain.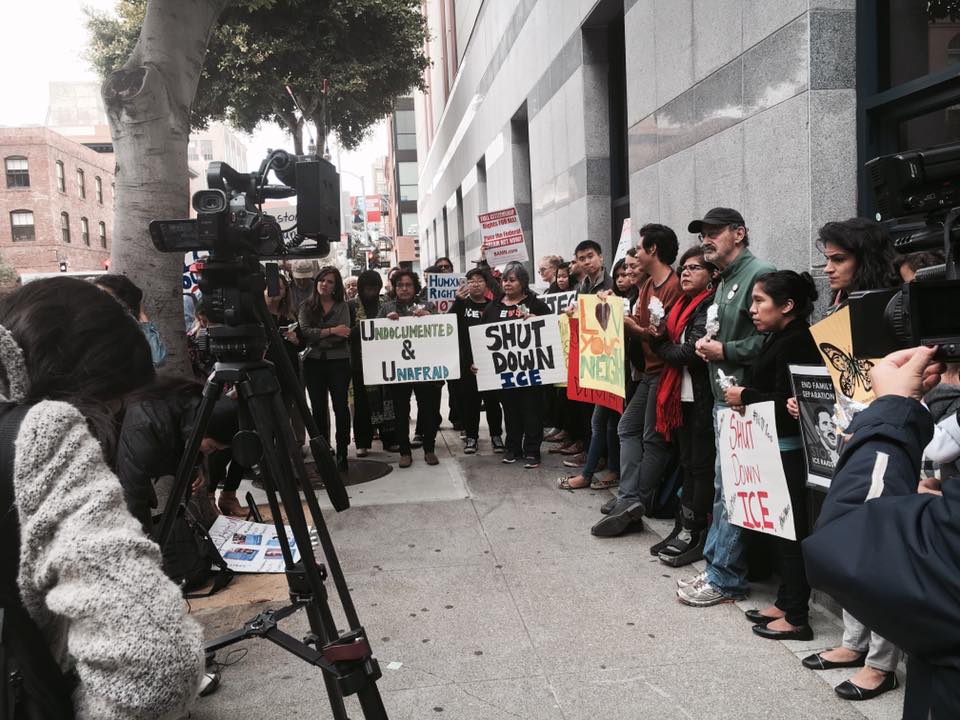 For one, Obama's executive order expanded who would be eligible for DACA, the 'Deferred Action for Childhood Arrivals.' DACA now allows undocumented immigrants who have lived in the U.S. before their 16th birthday, or since 2007, to apply for a two-year work permit that would exempt them from deportation.
The executive order also implemented DAPA, 'Deferred Action for Parental Accountability.' DAPA is a similar program that applies to the parents of legal U.S. residence.
Although Silverman says it's too soon to tell whether the Trump administration will dissolve DACA, he's certain DAPA will be dissolved soon. And with Trump's administration in the White House, he believes both policies are under a real threat to be discontinued.
That means ILRC, IIBA and other local immigration organizations cannot guarantee that undocumented individuals submitting new applications to those programs will have their information protected at this time, admits  Silverman. And while Trump has said that his administration will begin his deportation efforts with undocumented immigrants who have committed crimes, and has not confirmed whether he still plans to deport 11 million immigrants living in the country illegally (his latest plan specifically targets 5 million to 6.5 million illegal immigrants, the Washington Post reported last week), many in the program are now anxious that the personal information they submitted to the government could be used to deport them.
Both Silverman and Quintanilla recommended that those who have already applied for DACA attempt to renew—if and only if they have already used DACA before. They also recommended renewing quickly, before the official administration change on Friday, January 20th, 2017.
For those who want to apply for DACA, but aren't yet in the system, Silverman and Quintanilla advised not to apply while the future of the program is still up in the air.
As for state politics, Silverman says that the passing of Prop 64—which legalized marijuana in California—could be a positive step in terms of decreasing arrests of immigrants for marijuana possession. However, given that marijuana is still illegal federally, Silverman said that if federal agents arrested an undocumented immigrant, there would still be a deportation risk.
While deportation and being targeted by ICE are real, justifiable concerns for immigrants and their families in San Francisco, Silverman believes the election has caused fears to grow out of proportion at this point. "The level of fear and worry is very high but not as high as it needs to be. The level is exaggerated not because people are paranoid, but because of the level of rhetoric of Trump's campaign."
Silverman says he's heard that parents and guardians of children with questionable legal status have been pulled them out of schools in San Jose out of fear of detection. At this point, he has not heard similar stories here in San Francisco. Silverman also noted that young immigrants in San Francisco have been very active in the fight for policies such as DACA and have been very vocal against the administration change through protests.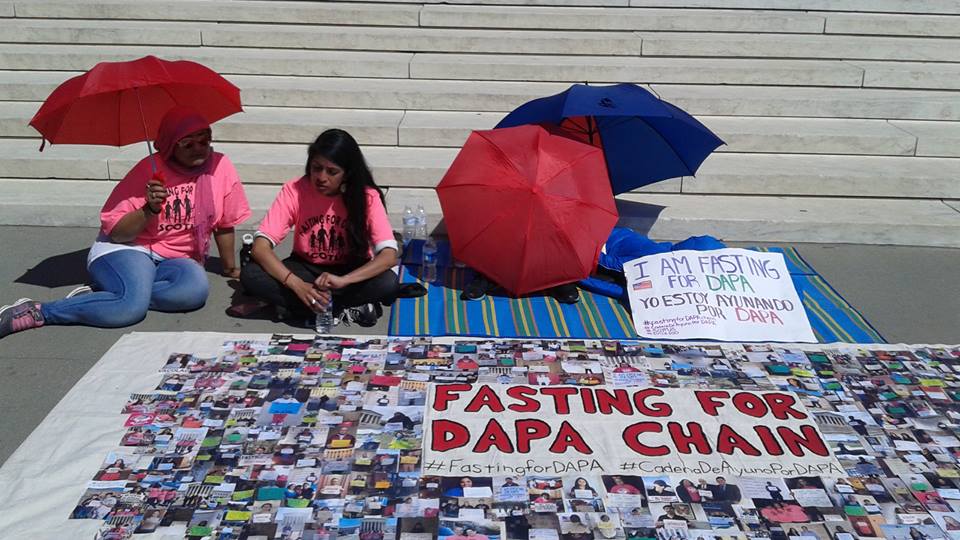 While the future of the country's immigration policies may not be resolved quickly, there are many San Francisco-based organizations that can help undocumented immigrants. Quintanilla's suggestion: "Go to a legal service provider and be screened for any possible immigration options that they might have. You never know if there's a route that could give you a permanent or a temporary status."
Silverman also warns to make sure that any organization offering counsel is legitimate and legal.
Both Silverman and Quintanilla also stressed that regardless of legal status, immigrants nationwide still have rights. Silverman recommends every immigrant orders a free Red Card, which details (in both English and Spanish) how to address police and ICE officials if an encounter arises. Silverman also suggested Ready California as a resource for community forums and updated immigration information.    
"Every single person, whether you are a citizen or not, you are protected under the constitution," Silverman said, adding that his mantra is: "Be calm but informed and prepared."