As part of an ongoing series, we're featuring local artists whose murals have made lasting impressions in the Mission. First up is artist Amanda Lynn.
Amanda Lynn, known for paintings of strong, beautiful and other-worldly women, moved to San Francisco on December 31, 1999, right before the Y2K hoopla.
"Just in case the world ended, I wanted to at least say I made it! I had dreamed of living here from a very young age," Lynn shares. "I moved to my current residence 14 years ago in the Mission and have never left. I feel so fortunate to live and work here; I truly feel it's the heart of the city."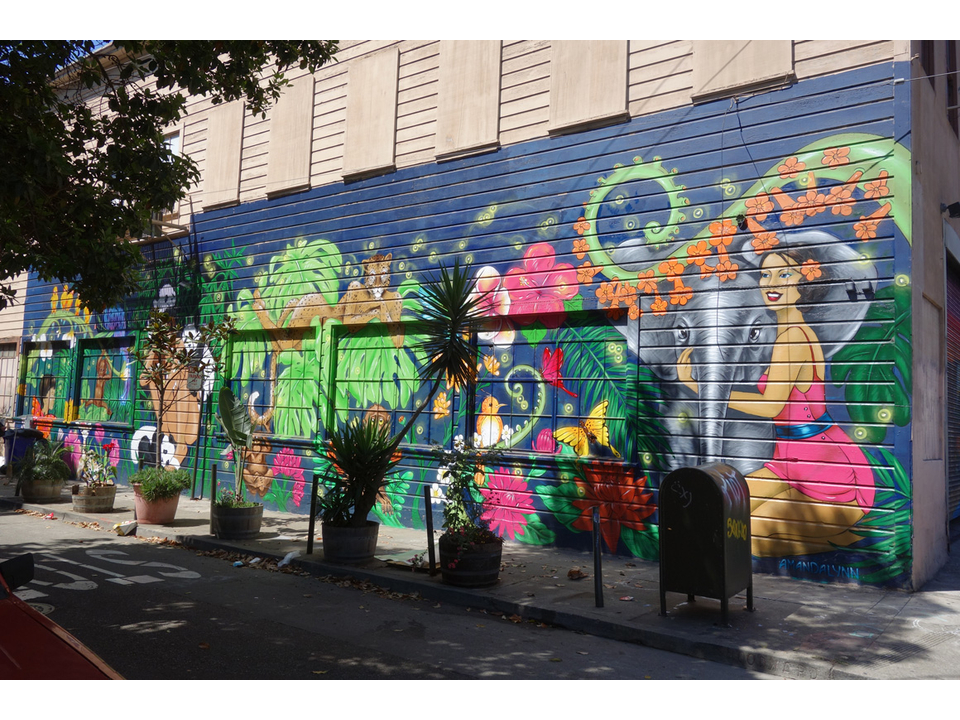 The Mission's vibrant art scene is what inspired Lynn's move. "I visited once prior to moving, and the Mexican mural art everywhere made my heart and mind explode. I knew this is where I needed to be."
Lynn's first outdoor mural was done in Newark, Delaware, while attending college there. Six months later, she was in San Francisco, painting her first outdoor mural on 22nd and Folsom with two "graffiti friends."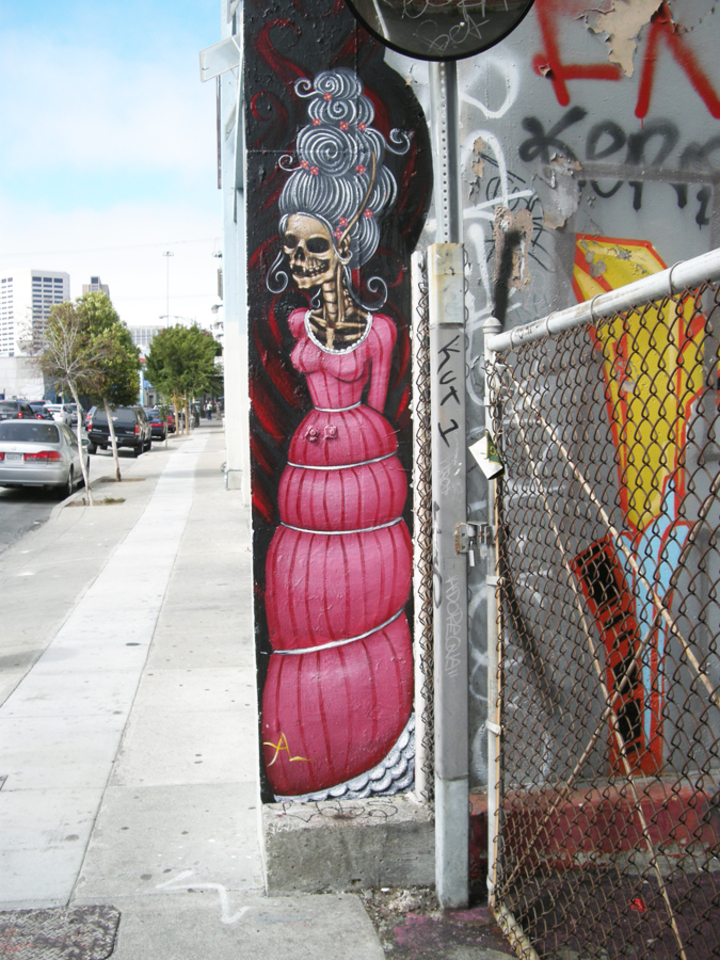 Although she has been showing in local galleries over the past 16 years, Lynn was instantly "hooked" by creating outdoor works—both by herself and with collaboratives, like LA's Seventh Letter Crew.
Lynn's art career began long before she moved to San Francisco. "I have been making art ever since I can remember," she says. "I was very fortunate to have a family that encouraged my artistic behavior."
She credits her mentor, artist Robin Grass, for inspiring her style. "His work involves creating a fantasy style world with strong female figures and fun supporting creatures. I would say his influence has had the biggest impact on my style and continuous theme throughout my work."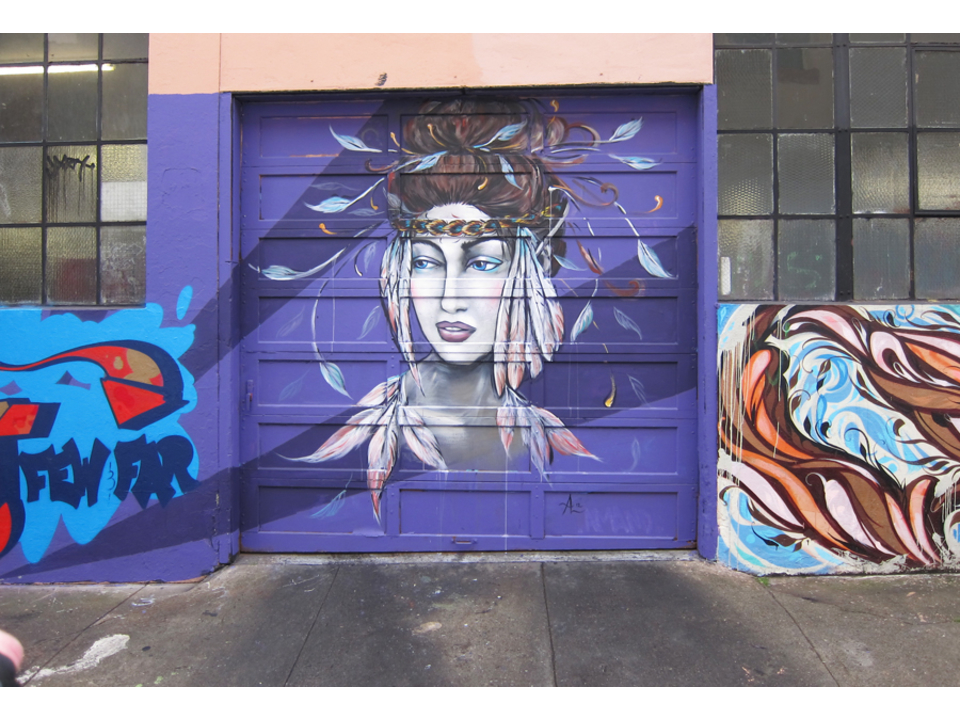 For Lynn, it's important to "convey the female energy in a strong, beautiful and inviting way, while opening the viewers' minds to a different reality."
This translates to murals where women are front and center, often framed by nature while looking feminine, fierce and fantastical.
"I am inspired by women of all kinds," says Lynn. "The female energy is sacred and uplifting to me, and I want to send that energy to everyone."
In keeping with this sentiment of female empowerment, Lynn has collaborated with fellow artist Lady Mags (together known as Alynn-Mags), with whom she has created many murals throughout the Mission.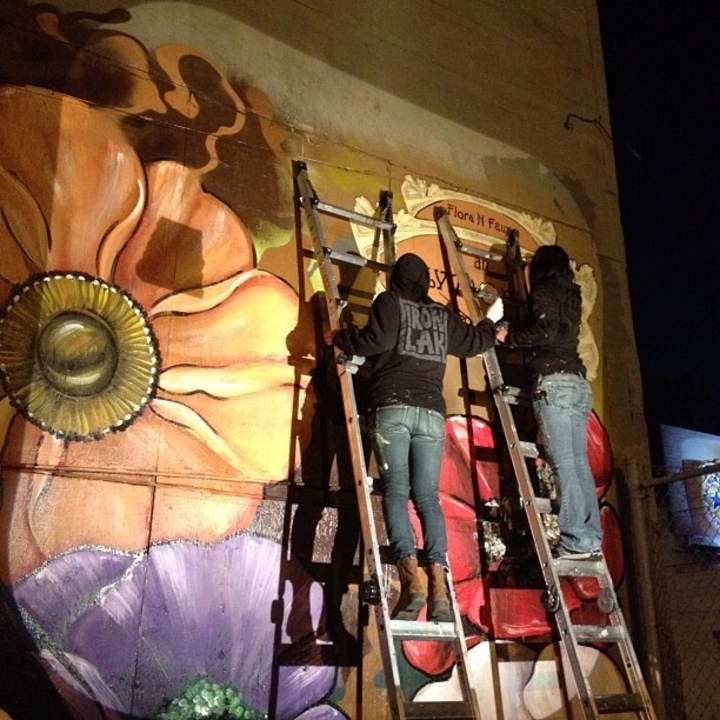 "Lady Mags and I both grew up painting only with male graffiti writers," Lynn states. "For me, meeting her, then painting together for the first time, changed my life. I had no idea we would work together so well, pushing each others' styles in a whole new way, and ultimately growing a friendship that would last a lifetime."
Instead of feeling like outsiders, Lynn says their work had been embraced by their male peers.
"I have spent my whole life working and creating in male dominated fields. I think I really love the challenge, and I also love changing the male perspective on a female creative presence," Lynn admits.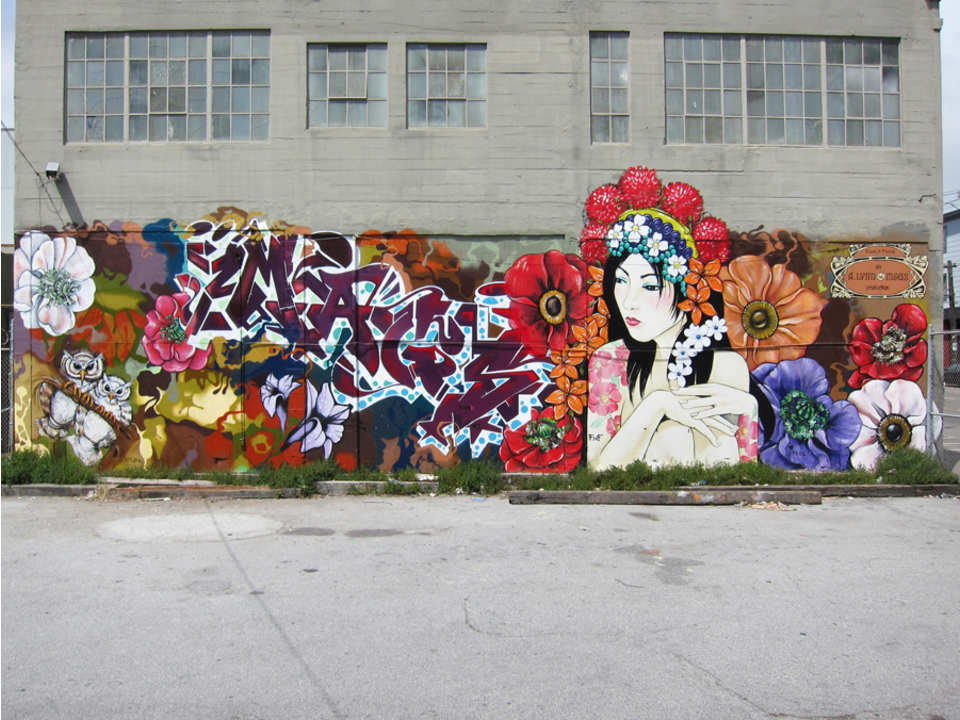 Of all the work the two have done in the Mission District together, Lynn says their most memorable piece is located on the side of Scuderia on Duboce Avenue. "It has a permanent hot dog stand now built in front of it," she notes.
Looking forward, Lynn has a solo show at Luna Rienne Gallery in June 2017. In conjunction with the show, she will paint several large murals, around San Francisco and the wider Bay Area, reflecting the theme of the show.
In light of arts being threatened with the changing times, the artist is focused on continuing her work. "It is really important to me to continue the visual stimulation in the Mission to inspire young people and keep the creative culture alive," Lynn says.
"Things are definitely changing all over San Francisco, and yes, especially in the Mission," she adds. "It can be very disheartening, but I try to keep a positive outlook. I just think it's really important for everyone who loves this neighborhood, and this city, to create positive messages and try to adapt to a changing environment in a way that still holds true to its roots."