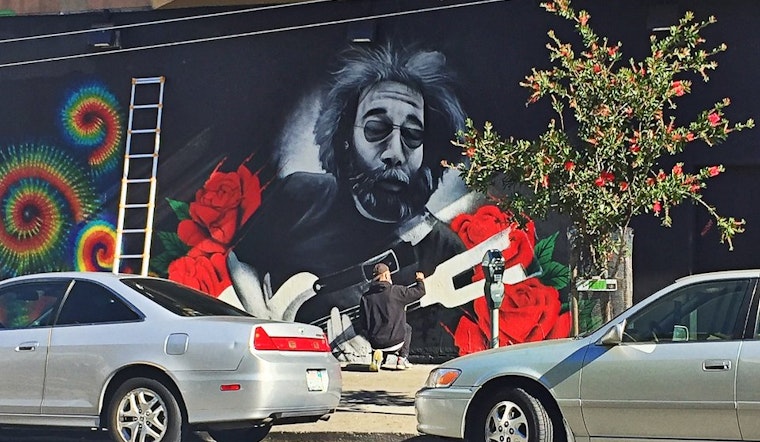 Published on November 19, 2016
You know the mural of Jerry Garcia on the corner of Cole and Haight? If you do, you've probably noticed that it's been "in progress" since June. Street artist Mel Waters finally stopped by yesterday to give Jerry "a little love" with the spray cans.
Waters tells us he's been busy these past few months with his newborn son and has been working on other murals around the city, but plans to complete the Jerry portrait soon. We will keep you posted.