Formerly an overgrown field with poor drainage, Kezar Triangle has been transformed into a landscaped, 2.8-acre attraction for Inner Sunset residents (and their dogs). Recently, a new element was added to the park's northern entrance: an archway and towers made of willow branches.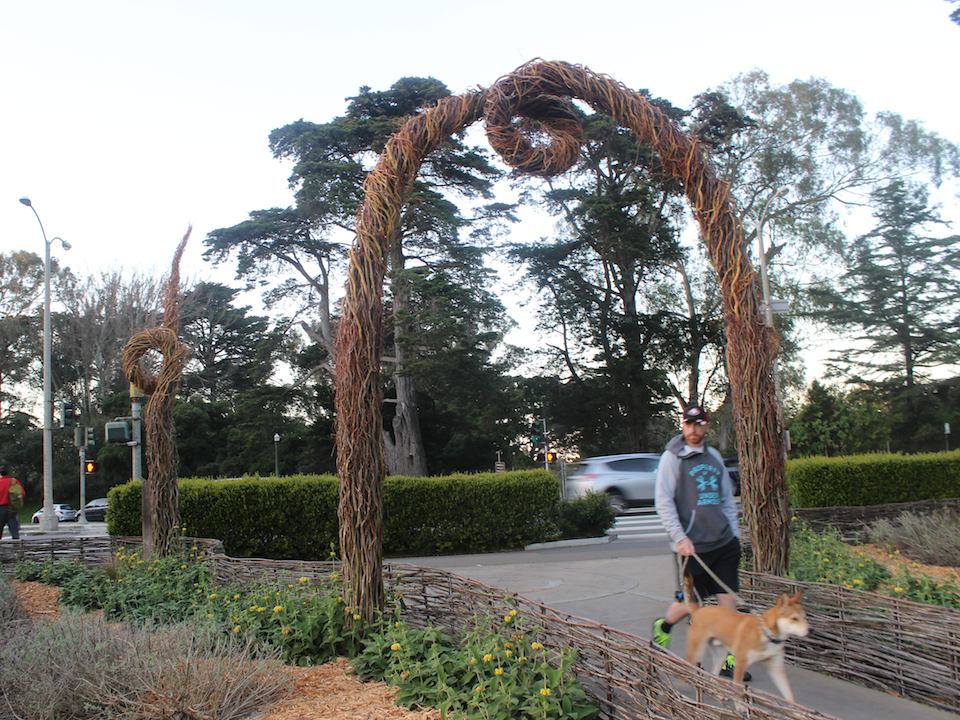 According to SF Rec & Park spokesperson Joey Kahn, the towers were designed by Pescadero-based Willow Farm, "with input" from his agency and Carla Crane, the primary sponsor of Friends of Kezar Triangle.
Crane's group has helped create new walkways, plantings and art installations that seek "to promote a holistic approach to place that combines art, ecology and community engagement," according to the nonprofit's web site.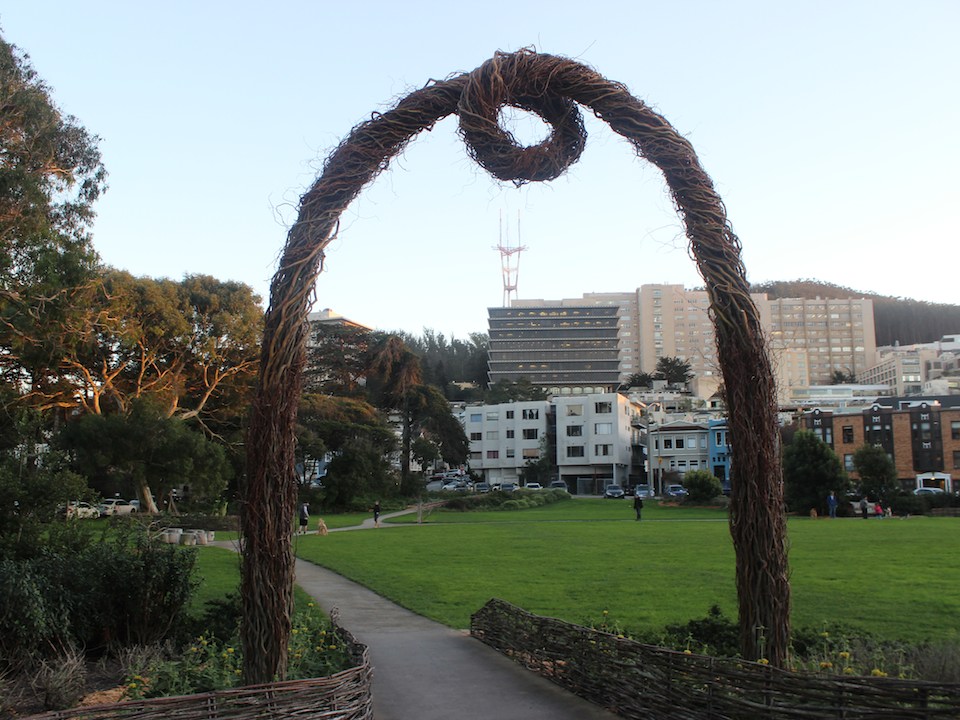 Topping out at 13 feet, the towers were assembled off-site and installed over "several hours" at Kezar Triangle, said Kahn. "These were generously donated by Carla Crane and sponsored by the San Francisco Parks Alliance," he added.

On the first Saturday of each month, Friends of Kezar Triangle does "awesome" monthly plantings and cleanups to maintain the park, said Kahn, noting that Rec & Park hopes "to increase the amount of nature-based art within our parks."