It's the most wonderful time of the year—and also one of the most expensive, thanks to the cost of holiday gifts and travel. If you're busy with last-minute preparations and need to fuel up without breaking the bank, we've found some cheap eats in the Castro and Duboce Triangle that will fill you up for less than $10.
Super al pastor burrito at El Castillito
El Castillito (136 Church St.) is a no-nonsense taqueria with a few tables and a small kitchen, but it does not mess around when it comes to burritos. Their burritos may be giant, but you'll be hard-pressed not to scarf them down in one sitting, no matter how much you'd planned on "saving the other half" for later.
Our recommended burrito is a "super" al pastor (marinated pork), which comes with guacamole or fresh avocado, sour cream, rice, cheese, choice of beans, fresh cilantro, lettuce, hot sauce, and your choice of tortilla (flour, tomato, wheat, or spinach) for just $8.79. It also comes with a side of free chips and a selection of salsas ranging from mild to hot, though we suggest just dipping the chips into your burrito's gooey goodness.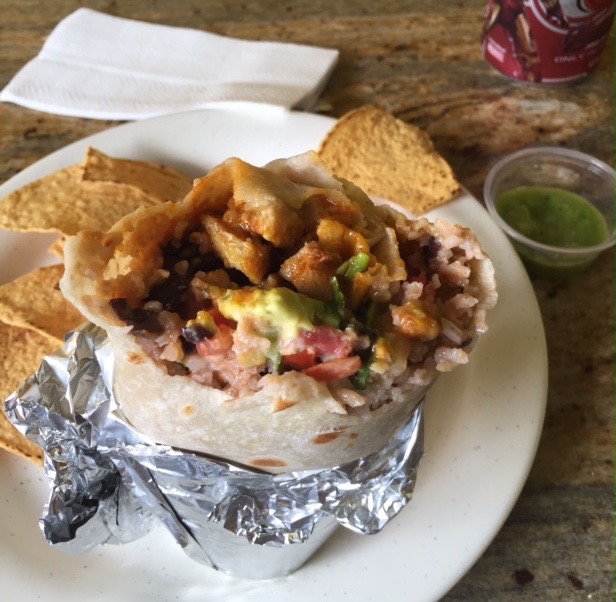 Avogabble sandwich at Rossi's Deli
In its 40 years in business, Rossi's Deli (426 Castro St.) has become a neighborhood staple for sandwiches. Pretty much everything is under $10, but the most popular sandwich is the Avogobble, a turkey sandwich with avocado, cheese, and "the works." The owner says he cooks two 25-pound turkeys a day just to keep up with demand. The sandwich is just $6.75, so you can even order a side of potato salad or chips to go with it and still come out under $10.
Burger at Super Duper Burgers
Super Duper (2304 Market St.) is a popular burger joint with locations around the city. A step up from standard fast food, it uses humanely raised, vegetarian-fed beef and locally sourced produce in its Super Burger, which consists of two four-ounce patties and "super sauce" on a sesame seed bun. Add cheese and bacon, and it'll run you just shy of $10. It comes with free housemade pickles, too.
Pintxos at Aatxe
Aatxe (2174 Market St.), the Castro's Northern Spain-inspired restaurant, has happy hour specials that are a perfect snack to tide you over for a late dinner, or even stand alone as a light dinner. Their daily "pintxo" hour (5:30-6:30pm daily) offers Basque-inspired bites like chorizo deviled eggs, boquerones on toast with mojo verde, and jamon and squash croquetas for $1 each. You can enjoy them with a $2 beer, too.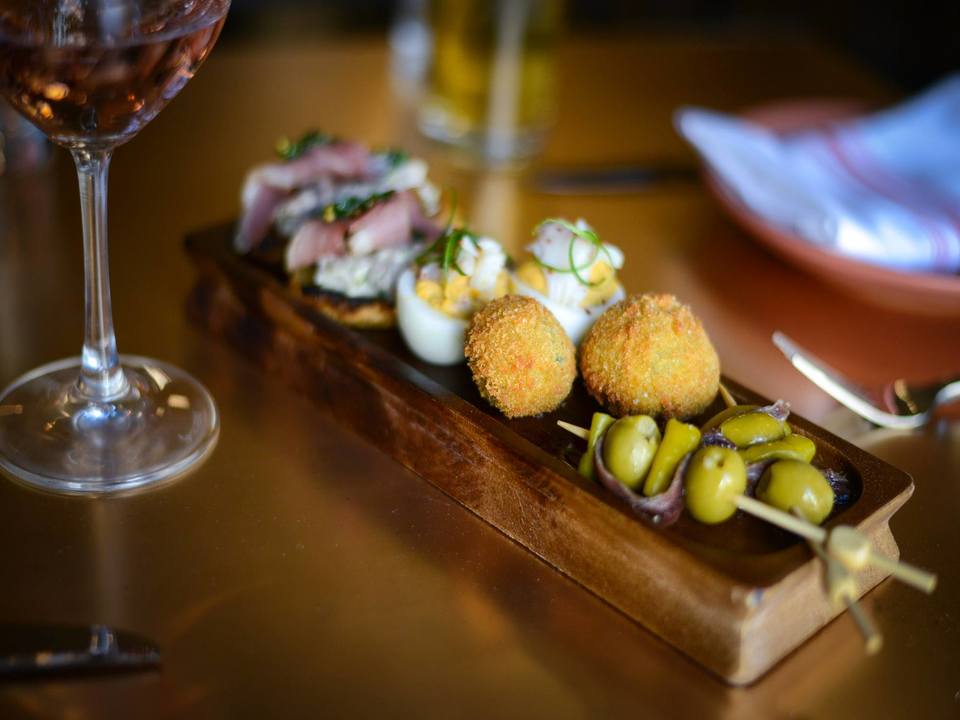 Monday-night wings at Hi Tops
On Monday nights, sports bar Hi Tops (2247 Market St.) offers a basket of eight wings for $5. The "buffalo wild wings" are fairly spicy, so be sure to dip 'em in something cool—and keep some napkins handy for the inevitable mess.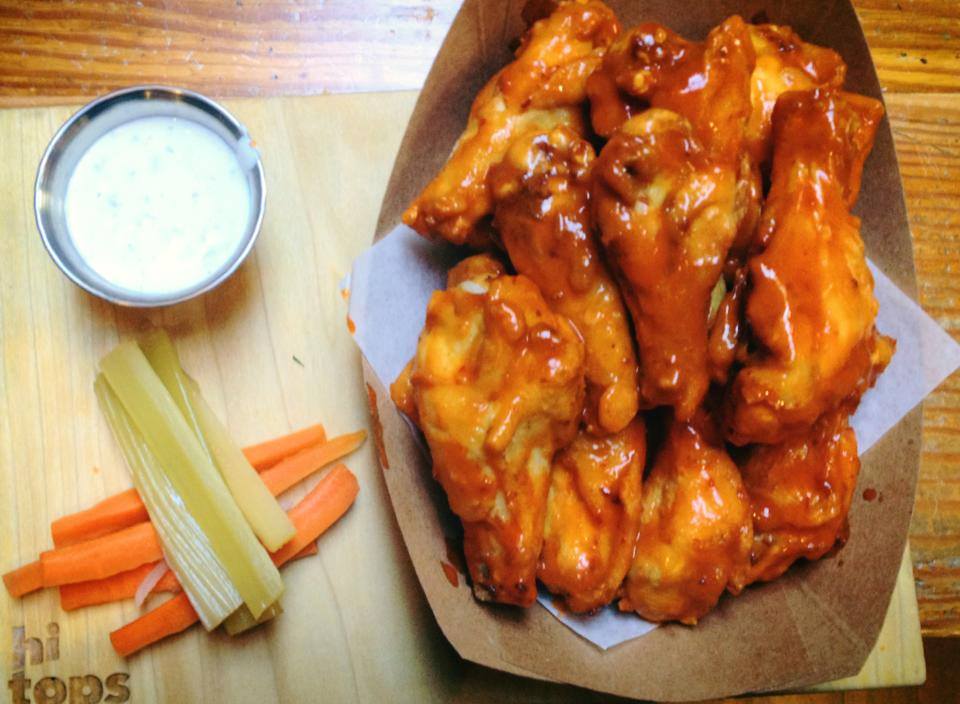 Tamales from the Tamale Lady
Virgina Ramos, otherwise known as the Tamale Lady, can regularly be seen making the rounds at area bars, her cooler packed with warm cheese, pork, beef, and/or veggie tamales. Regulars say she tends to hit Q Bar (456 Castro St.) on Thursdays and Lucky 13 (2140 Market St.) on Fridays and Saturdays, though her visits can be hit or miss. Her pricing is also elusive—some people say it's $4 a tamale, others claim it's $5—but the tamales are worth every penny either way.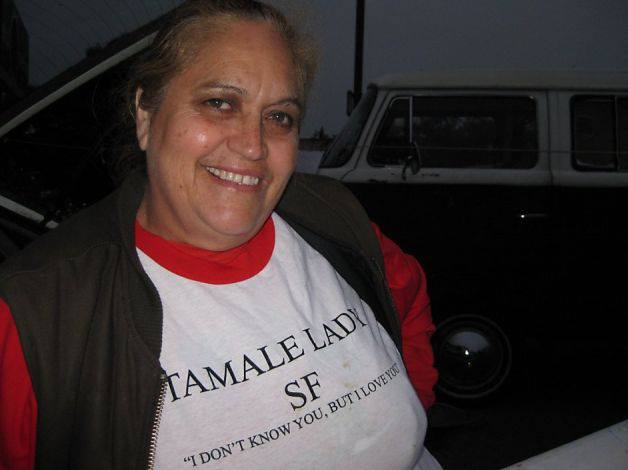 Lunch combo plate at La Mediterranee
Middle Eastern-influenced restaurant La Mediterranee (288 Noe St.) has been in the Castro for over 35 years, serving fresh, healthy fare. Their lunch menu offers a great combo plate special for $9.95, with a choice of three main items like pomegranate chicken, spinach and feta in phyllo dough, or stuffed grape leaves, alongside Armenian potato salad or green salad and a cup of soup. You even get a complimentary cookie with your check.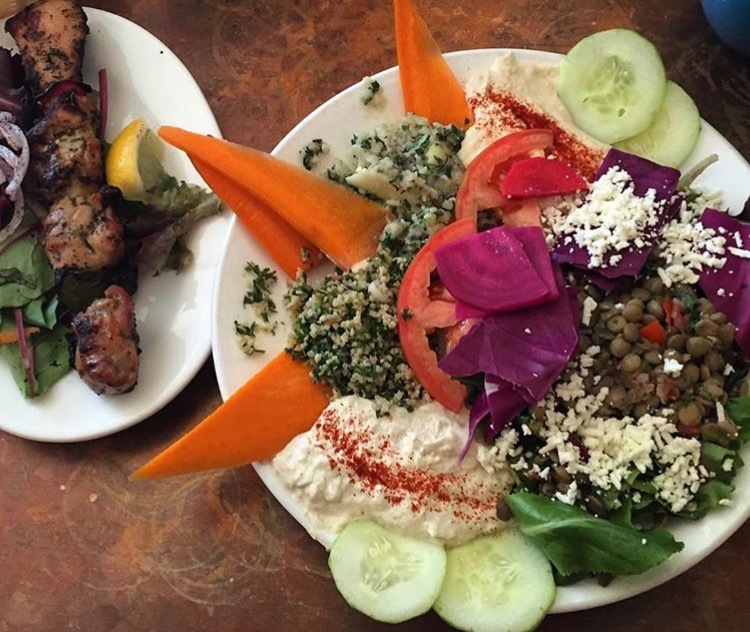 Free popcorn at Lucky 13
If even a $1 bite is too much for your budget, how about free? On any day of the week, you can get a free bag of popcorn at Lucky 13 (2140 Market St.) while you imbibe. In the back by the pool table, there's a self-serve popcorn machine—it's salty, a bit greasy, and essential if you realize that you've suddenly embarked on a liquid-dinner journey.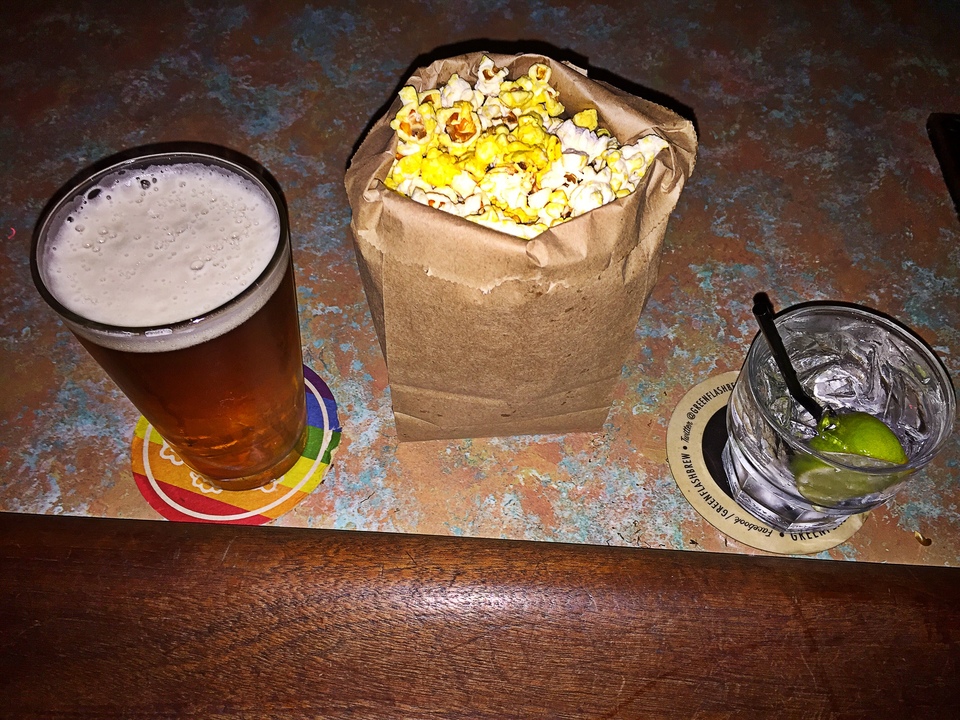 What's your favorite spot for under-$10 eats in the Castro? Let us know in the comments.