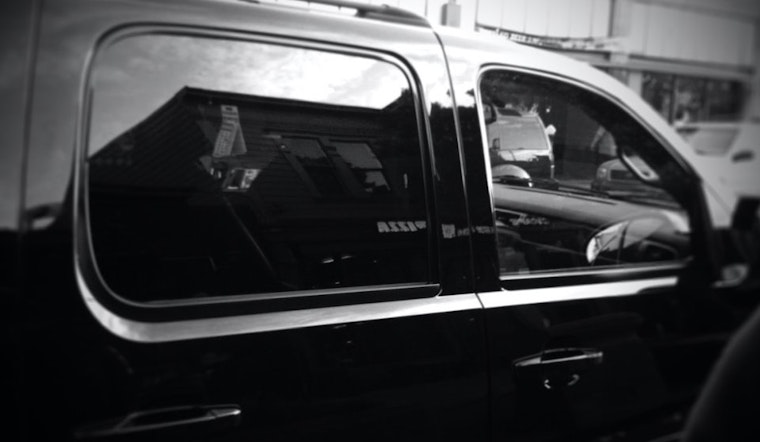 Published on December 15, 2016
A 71-year-old woman was kidnapped by a ride-hailing driver around 5:20pm yesterday in the Outer Richmond.
According to police, the victim was the last passenger in a "ride sharing Pool." The driver stopped a few blocks from her set destination and threatened to drive further if she did not give him more money.  
When the victim refused to give him money, the suspect locked the doors and began driving "erratically," the SFPD reports. He "eventually" dropped the victim off at 40th Avenue and Balboa, blocks from her destination, and fled.
The suspect has not been identified.
If this incident sounds eerily familiar that's because this is the second report of a female ride-hailing user being kidnapped by her driver within the past week.

On Monday, police reported that a 21-year-old woman was held hostage and sexually harassed by a ride-hailing driver in the early morning hours of Saturday, December 10th. The woman was driven to a secluded location but later released, uninjured, by her assailant—who has not been arrested either.
In both cases, the SFPD withheld the names of the ride-hailing companies the suspects were working for at the time of the attacks.
SFPD public information officer Carlos Manfredi tells Hoodline that "typically" the SFPD does not release the name of the ride-hailing company a suspect was using "because the person driving is working as a contractor."
For clarification on whether it is lawful to release the names of the ride-hailing companies involved in such incidences, Officer Manfredi said he would have to contact the city attorney.
We're reaching out to the City Attorney's Office and will report back with our findings if and when we receive a response on this matter.
Update, 9:46am: John Coté, communications director with the City Attorney's office, confirmed to us that it is lawful for SFPD to withhold the name of the ride-hailing company in cases where a contractor commits a crime on the clock. 
"Under the California Public Records Act, law enforcement agencies have discretion about what information to release in an active investigation," he said. "The police department can withhold certain information, pending the completion of the investigation."