First Crush has disappeared from its corner perch where, for the past 18 years, the "casual-upscale" eatery offered an all-California wine list and New American menu replete with "hand-crafted" small plates and entrees. 

Workers have been aggressively gutting the former bi-level wine bar at Ellis and Cyril Magnin for the past two weeks and would only say that a new restaurant named King Kee is taking over the space.
Jennifer Tang, who told Hoodline that she is a friend of the owner, was busy accepting deliveries and overseeing construction last Wednesday. She said the new owner had taken over the space Dec. 1st and was aiming for a Dec. 31st opening.
Tang's only other comment was that King Kee will serve reasonably priced Cantonese food to families, tourists and Union Square shoppers.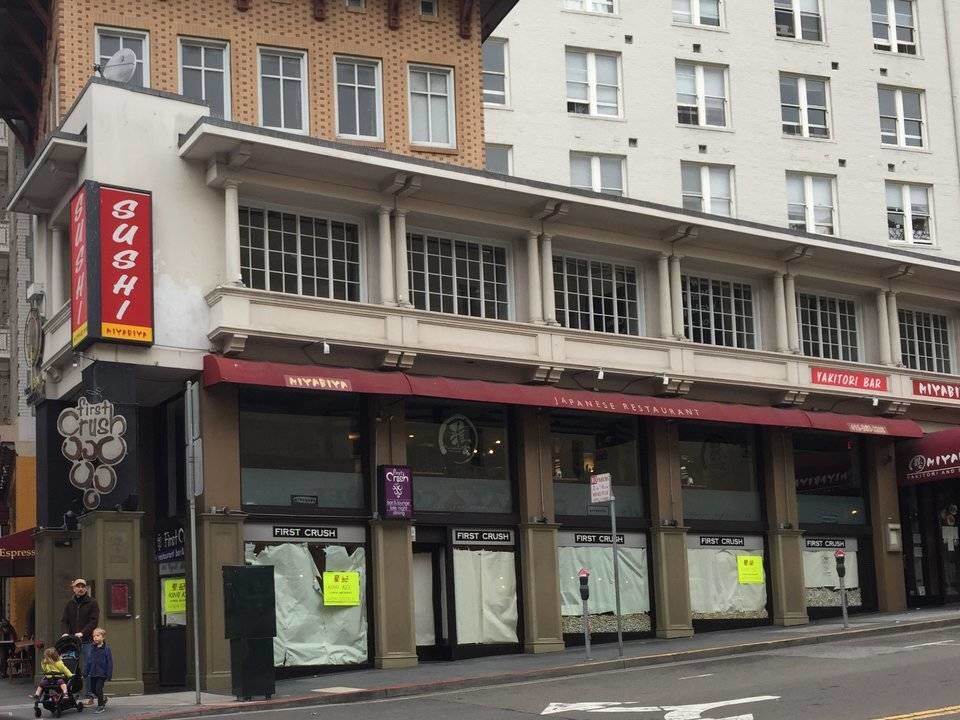 OpenTable lists First Crush as "permanently closed."
San Francisco restaurateur Frank Klein launched First Crush in 1998. Ownership changed a couple of times through the years with the most recent handover in 2012. As InsideScoop reported at the time, First Crush was originally praised for its emphasis on local wine—which other Bay Area restaurants were advised to emulate.
Ahead of the abrupt closure, however, customer reviews were mixed. One Yelp review found the conveniently located spot romantic, another complained service was slow. One Yelper summed up their experience as "Decent food - excellent wine - good service - poor ambiance." Another called Thanksgiving dinner: "In a word, disappointing." 
On First Crush's website, the Thanksgiving menu describes a $65 three-course prix-fixe of celery root soup and turkey leg confit, with an additional wine pairing for $35.
The regular, a la carte menu featured seasonal, small plates priced between $14 and $25. Entrees started at $20 for a Masami Farm Kobe burger and peaked at $39 for a grilled grass-fed Angus beef filet mignon.
If all goes well for the new owner, King Kee will debut in ajust a couple of weeks.