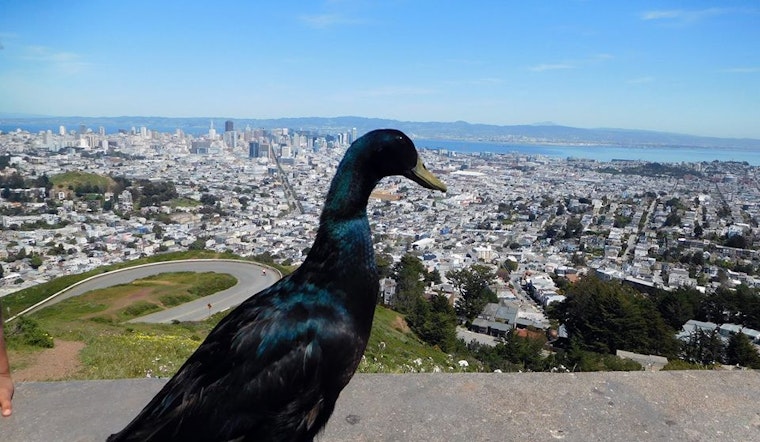 Published on December 29, 2016
To close out 2016, we've asked our local neighborhood writers to choose their favorite stories from the past year, and to explain why they loved them so.
Today, we hear from Divisadero/Lower Haight editor Stephen Jackson:
This story was special to me when I first wrote it because I love meeting people and I love ducks. However, it took on a whole new meaning after Lil' Wayne passed, and was subsequently replaced by the affable, adorable Bernie Quackers. I think it's figures like Miranda, Lil' Wayne and Young Bernie that make our neighborhood so great, and I hope to run into more stories like this one in the coming year.
Below is an excerpt from the original story, published on May 16th, 2016.

---
Lil' Wayne is a bird about town.
Friendly and inquisitive, he's made quite the splash since landing in San Francisco back in April of last year. Gregarious, it's no surprise he's referred to as 'The People's Duck' on his very own Facebook page, which is managed by his caretaker, Miranda Coleman.
Originally from Oklahoma, Coleman has been rescuing birds since she was five, when she and her mother would come to the aid of baby robins and songbirds that would fall from their nests during storms. Her concern for winged friends only grew with age, and it's something she brought with her when she moved out to San Francisco seven years ago.
Click to continue reading Stephen's favorite story of 2016, "Get To Know Lil' Wayne, 'The People's Duck."