[Editor's Note: Hoodline is participating in this week's SF Homeless Project, in which more than 80 area publications are each covering homelessness issues in their own ways.
While we already write about these issues often, we hope that our stories today will add more neighborhood context to this very complicated topic, and to the great work being published elsewhere. You can read more about the project here.]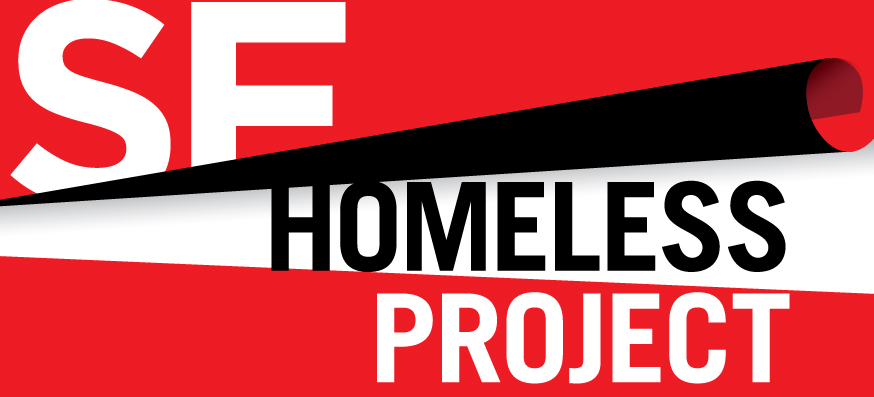 Given that a high-degree of homelessness has been visible in San Francisco for decades, it's no surprise that locals have become desensitized to the sight of individuals and encampments sleeping on city sidewalks.
But what's less apparent is growing push-back on the label "homeless."
This spring in the Tenderloin, for example, housed and unhoused residents turned their displeasure of the word—and their alternative perspectives on what it means to be "home"—into a dance.
It all started with a discussion on what 'home' really means, says Clara Pinsky, senior program manager for Skywatchers—a growing arts nonprofit that aims to help Tenderloin residents find and project their voices on personal, local and national issues through regular group discussions and artistic performances.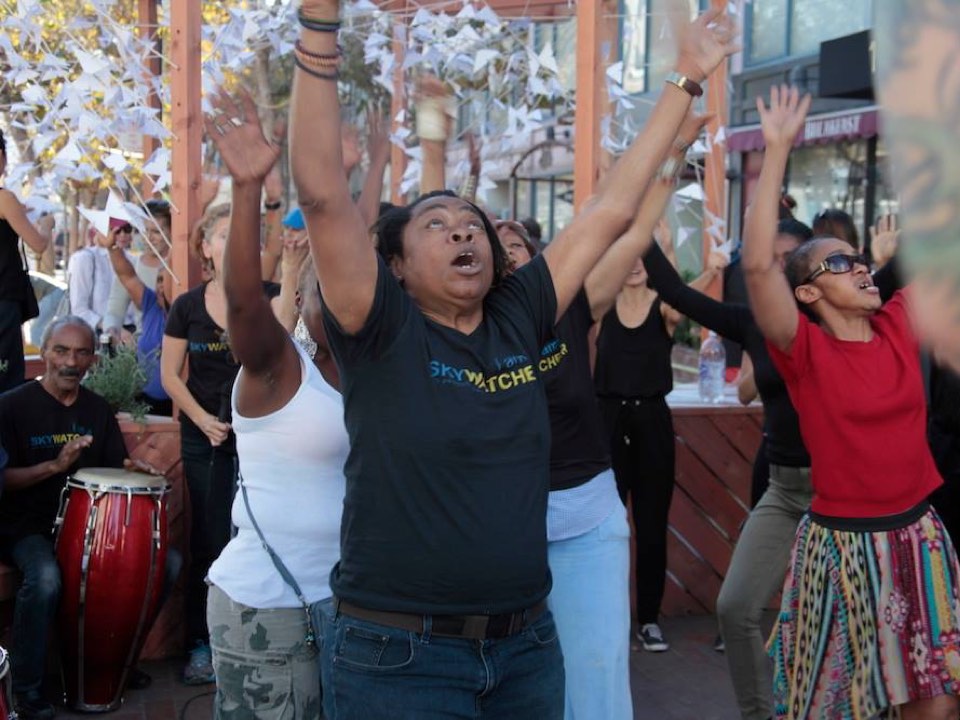 These conversations, and participants' regular complaints about living situations, during Skywatchers meetings led founder and choreographer Anne Bluethenthal and her team of artists to turn the group's frustrations into a dance performance—"Home Is Where The Body Is"—the centerpiece of their annual spring performance festival.
"The final piece was this hodgepodge of the warm, comfortable and inviting sensation and smells, and people they associate with home, and juxtapose this with narratives of what their homes right now look like," said Pinsky. "They have an opportunity to use whatever words or movement they want to describe their own identities and lives, rather than having labels or statistics put on them by outsiders."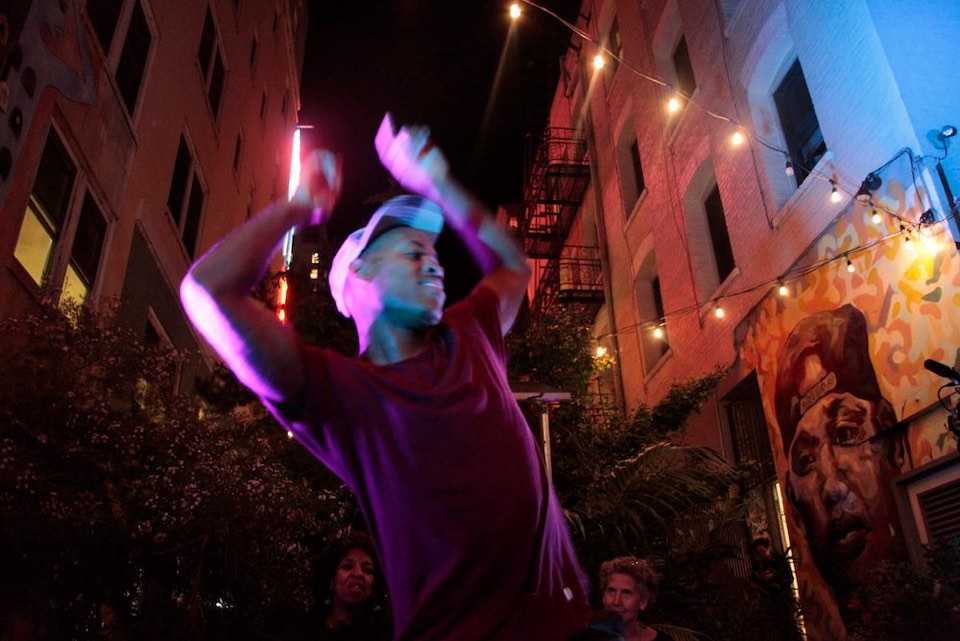 One of the many labels Skywatchers are keen on eliminating? 'Homeless.'
That sentiment is no surprise to people who work with and for the area's unhoused residents.
Thomas Wasow, a professor and chair of the linguistics department at Stanford University, saw disdain for the label 'homeless' first hand several years ago when he was working with unhoused residents in Palo Alto.
"There was a homeless guy that used to come to some of our meetings, and he objected to the term homeless, and he said the reason is, 'I have a home, it's Palo Alto. I'm unhoused,'" said Wasow.
Amy Farah Weiss, founder and director of the St. Francis Homelessness Challenge and a former mayoral candidate, says she's had similar conversations while working with San Francisco's homeless population. She recalled speaking with a woman who had been living in an RV for more than 20 years. Although the woman hadn't lived in a traditional house for over two decades, she maintained that she did have a home, Weiss said.

"When they think of 'home,' 'home is where the heart is,' right?" Weiss said. "'Home' is where you feel a connection and you're going to go back there after you do something else out in the world. It's where you go back to. It's where you think of as your space for the night or for a longer sense."
"Most individuals experiencing homelessness are doing so because they've had one, two, three—or more—strokes of bad luck that led to their current circumstances," adds Deborah Schneider, director of marketing and business partnerships at Lava Mae. "It's more accurate and more respectful, then, to describe homelessness as a set of circumstances, rather than using it as a blanket label to place on an individual or group of individuals."

Describing how the organization puts their perspective into practice, Schneider said, "We see people 'experiencing homelessness," and use the phrase 'moving through homelessness' and 'experiencing homelessness' as much as possible, as it's more accurate."
What does our linguistics professor think is the proper term to use when discussing people who lack a traditional home? "Housing really refers to physical structure where home can refer to community or emotional state of mind, so in many ways, unhoused is a more precise term," said Wasow.

Although, Wasow acknowledged that changing the rhetoric around this topic will be difficult, as people he works with, including city council members and donors, don't see an issue with using the word 'homeless.'
The St. Francis Homelessness Challenge founder, on the other hand, believes that the rhetoric can be changed—if community members hold each other accountable.
"Accountability goes both ways towards residents who are living on the street, in tents or in structures," Weiss said. "There should still be accountability towards basic needs, and there should be accountability from residents to each other and to the community."