Building on last year's success, North Beach Neighbors will host the second annual Buon Natale & Festival of Lights. The two-week holiday celebration kicks-off tomorrow.
Buon Natale honors North Beach's Italian traditions and offers a variety of activities for merchants, parents, kids, food lovers, pet owners and all neighbors who are ready for a good time this holiday season.

Trish Herman, president of North Beach Neighbors, says the festival fits well with the organization's purpose of "promoting beauty and camaraderie in North Beach."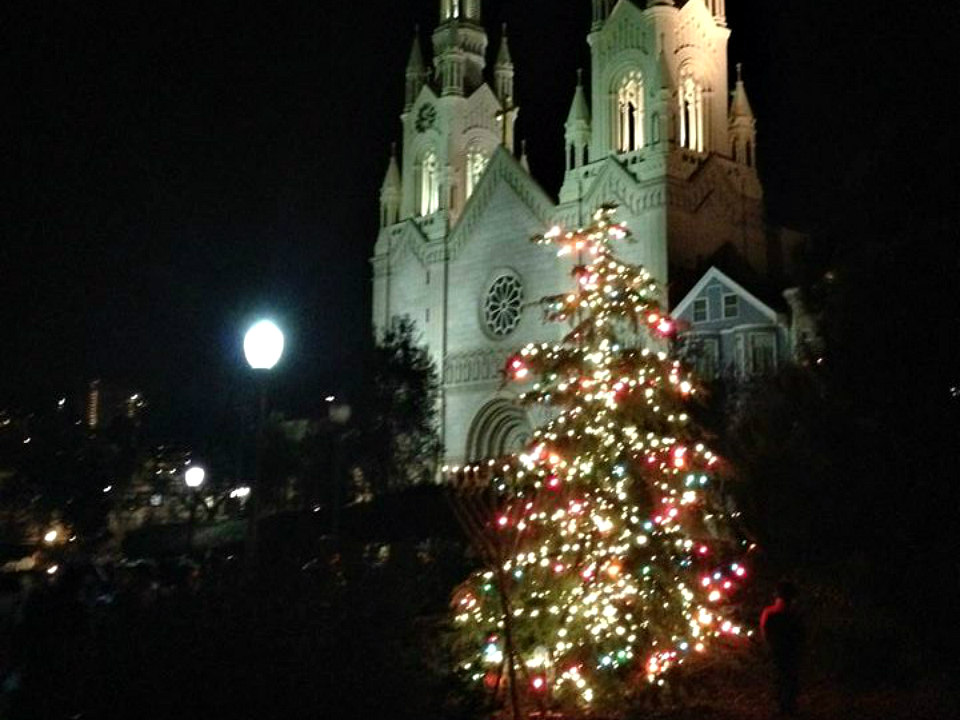 The Buon Natale Festival will begin tomorrow with a children's event: The Great Little Elfie Treasure Hunt.
Young treasure seekers will be let loose in the neighborhood to search for Elfie -- and collect goodies -- at neighborhood businesses.
"Last year, we had about 100 kids exploring North Beach in their Elfie hats," said Herman. "We are hoping for more this year."
Given that pets are also an important part of our community, Buon Natale planners are hosting an event tomorrow at Jeffrey's Natural Pet Foods. The "Howl-A-Day Party," for dogs and humans, will feature food, drink, and professional photos with Santa.

The centerpiece of Buon Natale's events' calendar is Tuesday, December 13th. Beginning with a Christmas tree and menorah lighting ceremony in Washington Square, there will also be caroling, a parade of lights, and a blessing of the merchants.
The night will culminate in a party at the Italian Athletic Club, featuring live music, a balloon lady, face painting, and of course, culinary offerings from North Beach's favorite restaurants.

Additional kid-friendly events are scheduled during Buon Natale.
On December 18th, Grant Avenue's Naivasha Gallery will open for a kids' crafting day: a hands-on opportunity for children of all ages to explore art.
A second iteration of this event -- a Hanukah Celebration for Children -- is being planned for the 25th at the same location. 
With even more events on the calendar, Herman is excited for everything that this year's Buon Natale has to offer.
"North Beach-ers love living here, but during most of the year we go our separate ways," said Herman. "Buon Natale gives us a chance to reconnect and celebrate together." 

Be sure to keep your eyes open for other upcoming Buon Natale events in North Beach.