When word got out that downtown's longtime "Deli & ..." would be closing its doors Dec. 31st, loyal customers started a petition to save it, or at least extend its lease at 124 Montgomery St. (between Sutter and Bush). 
Deli owner Wael Naber expects no leniency from a new landlord, who he says has declined to renew the deli's lease. But he's not happy about leaving friendly, hard-working customers who line up for simple breakfasts, hot coffee and pastrami sandwiches of "good quality, low prices." 
Tipster Ahva, who alerted us to the closure, says that "while it is unassuming from the outside, [the deli] provides delicious breakfast and lunches at an affordable price. They have a very loyal customer base and the employees are so wonderful & know your name (and order)! It is a big loss to the customers who often start everyday with these people."
Naber, who runs the bustling spot with his son Shadi, says he's not ready to retire at 64 years old, but will carry on as best he can. He tries to be philosophical about the business's long run, which started when his uncle and cousin opened the deli 34 years ago. "I thank God I'm alive. I believe anything that happens to you, it will be for the better." 
The Nabers have gotten to know regulars over the years, and vice versa. Judith Goodman, a loyal customer since 2003, said she was "upset" that Wednesday would be her final visit. "I've always felt really comfortable here."
An immigration attorney who lives in Sacramento, Goodman found the deli's small, peaceful upstairs conducive to meeting with out-of-town clients before court appearances next door.
"This place has a lot of memories for me," she said, adding that she appreciated the deli's lack of laptops, which are common in trendier cafes.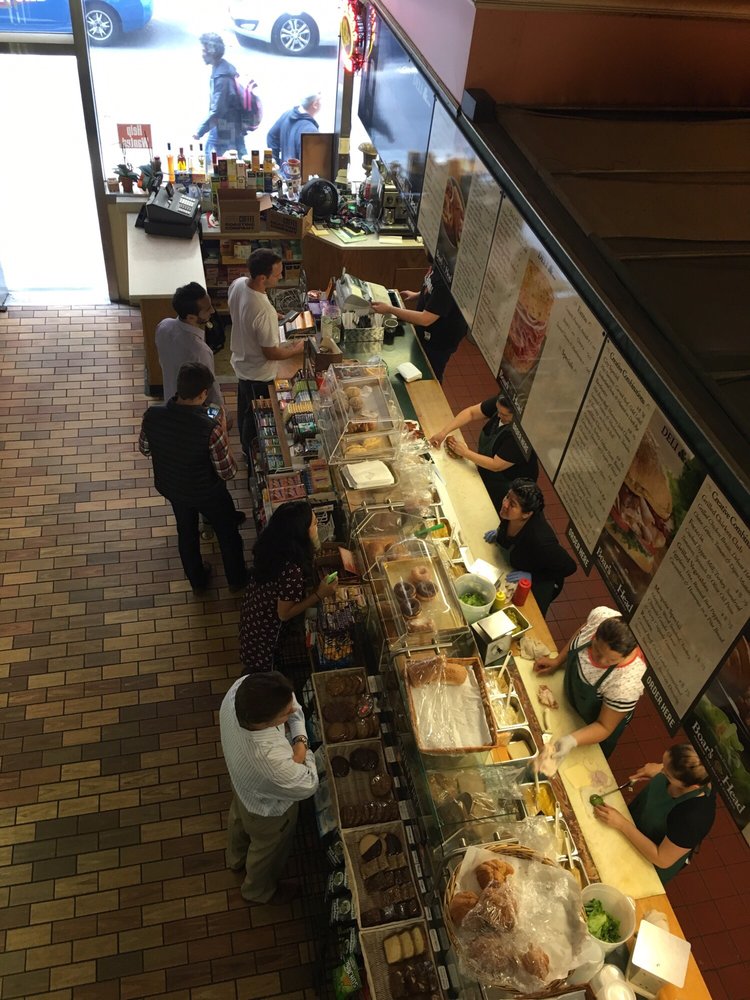 Because the New York stock exchange is up and running before most Californians start their day, Naber says neighborhood office workers and bankers rely on the deli being open weekdays at 5:30am. The place hums along serving breakfast burritos until 10:30am, other breakfast items until 11am, and lunch up until the deli's 3pm closing time. The most popular item on the menu is the breakfast burrito ($5.25).
Almost all of the Deli's employees have already lined up other jobs, thanks to customers who quickly told their bosses and managers the news, and found other positions for the staff of eight.

Shadi Naber said he and his father were touched by the good wishes from the neighborhood. He was wistful about all that had happened over the decades—especially the time a couple got engaged at one of the upstairs tables.
"It's heartbreaking, because the deli has been in the family for so long," he says.
Thanks to Ahva for the tip.
See something interesting while you're out and about? Text Hoodline and we'll see what we can find: (415) 200-3233.