After less than a year in business at 393 Eddy Street, Burmese-influenced restaurant Tender Loving Food has closed its doors.
Owner William Lue, who's also behind Oakland's popular Grocery Cafe, is moving over to 448 Larkin St., where he had previously announced plans to open Laphet, a new Burmese restaurant that will focus on banquet-style food and tea pairings. It should debut in two to three weeks, after he gets his final sign-off from the health department. 
Lue initially wanted to keep both restaurants open, but he ultimately decided to close Tender Loving Food and focus on Laphet alone.
[Laphet] "has a better location, closer to City Hall, there is more space and the rent is much better," he said. But he told us he may still look to open another location in the Tenderloin, once Laphet gets established.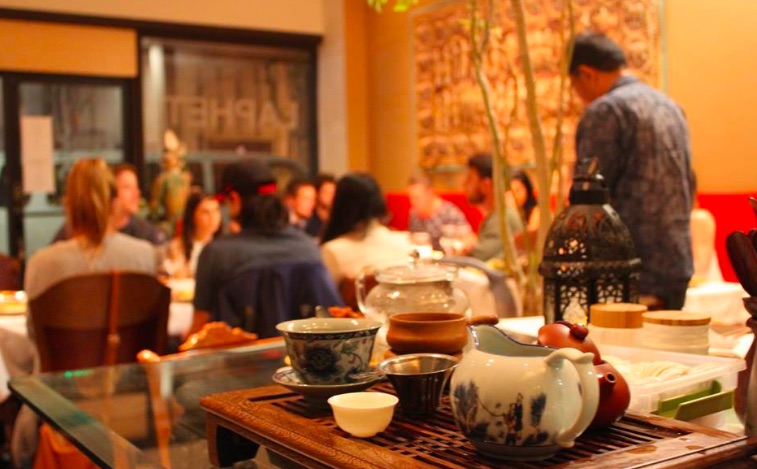 Laphet, which had a soft opening on December 2nd, is a bit more elaborate in decor and approach than the casual Tender Loving Food. Its interior features banquet tables, as well as more intimate settings for tea service, and it will offer "homey banquets" to parties of four or more guests, with an optional ceremonial tea pairing.
Banquets, described as featuring "the authentic touch of a Burmese home cook," will consist of five courses for $65 per person or three courses for $45 per person. Tea pairings range from $25-50 per person.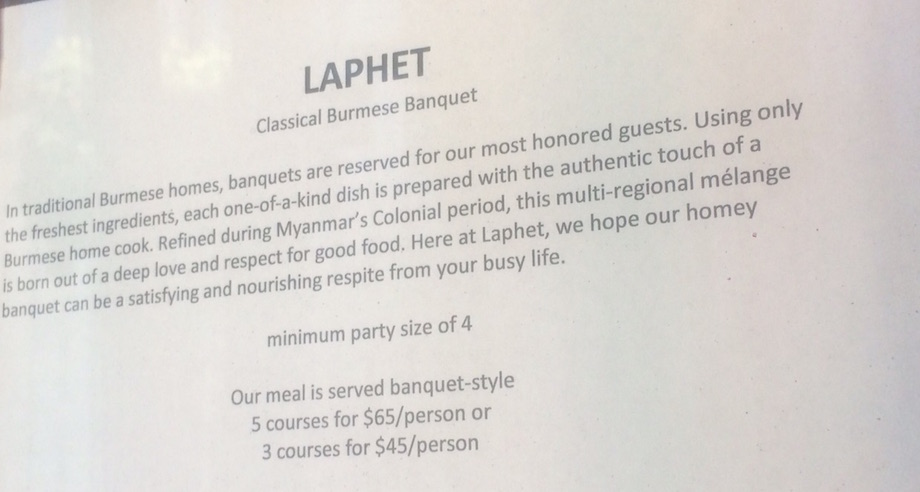 As for Tender Loving Food, it's unclear what will move into its space. The location on Eddy Street has seen many businesses come and go in recent years, including Wally's Fried Chicken, Quintero's Mexican Restaurant and Pesbas Fish and Chicken, whose name still adorns the awning.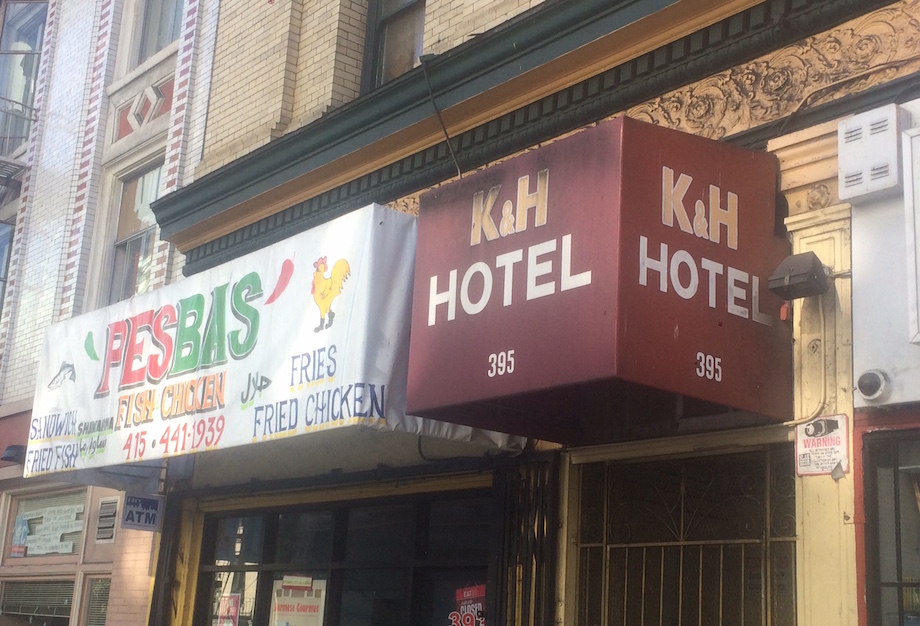 To stay posted on Laphet's debut, follow the restaurant's Facebook page.