Last night, community members gathered at The Stud to hear the latest progress toward saving the iconic gay bar and performance space from shuttering.

The Stud's longtime owner announced his departure this summer, and a collective of artists, performers, business executives and political strategists has been organizing a takeover since.
On November 28th, the The Stud Collective celebrated its first win: Their application for Legacy Business status was approved by the Small Business Commission.
Now, The Stud Collective is set to take ownership of the bar on December 30th.
But the fight to save The Stud is far from over.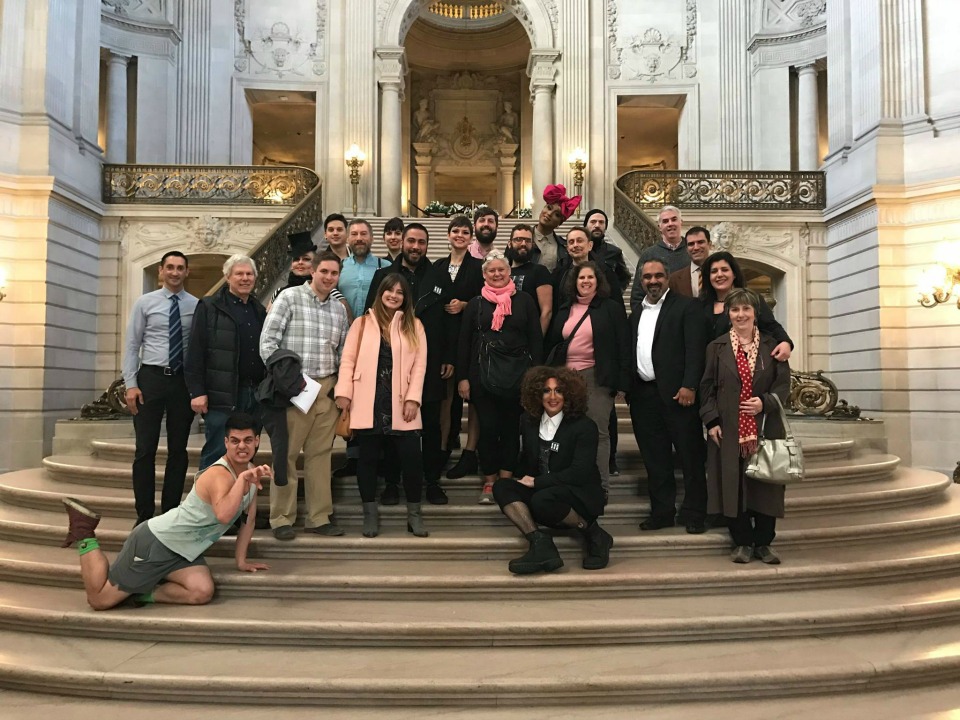 With support from Supervisor Jane Kim's office, the Office of Economic and Workforce Development and local corporations like Levi's, The Stud Collective was able to secure an affordable two-year lease at its current location at 9th and Harrison.
However, the collective is working to solidify a new home—with a long-term lease—for the venue.
Given that a lease on the new space is still under negotiation, The Stud Collective did not disclose the exact location. However, members hinted that it wouldn't be too far from Ninth and Harrison.
"We want to make sure our new space is as intimate and special, while maybe accommodating a few more special freaks that need to see some special freak magic," said Stud Collective member Mica Sigourney.

The new address could be announced as soon as next month.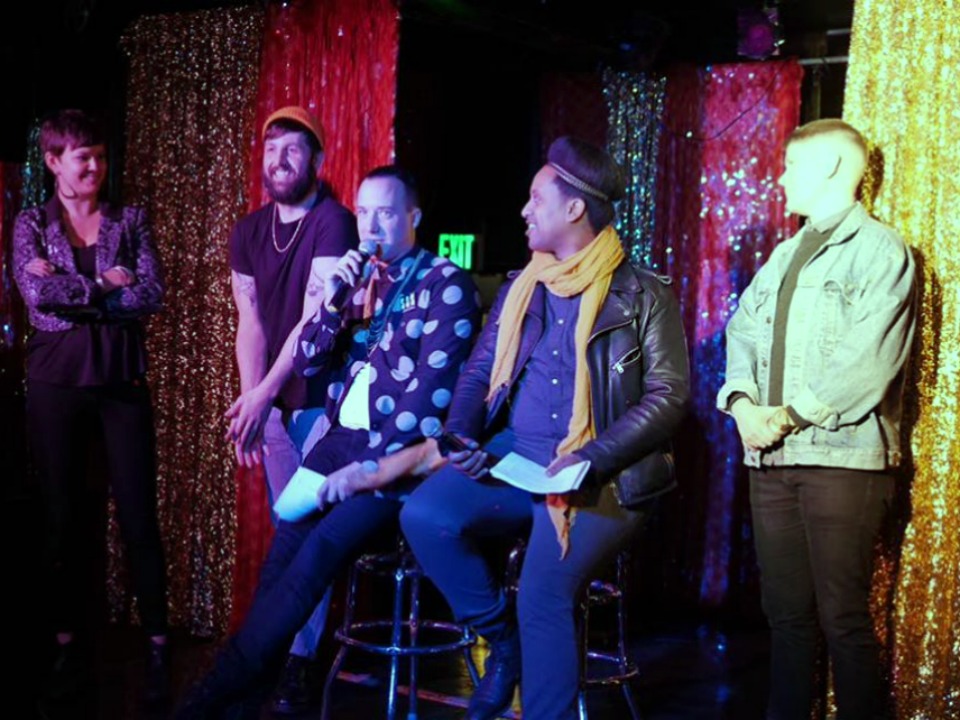 Both the current and future locations will require capital improvements, so the collective has launched a crowdfunding campaign with the goal of raising $500,000.
Collective member Marke Bieschke explained that funds raised will go toward renewing multiple business licenses and upgrading the current space for ADA accessibility. The new location, currently a blank slate, will also require a new stage, bar and bathrooms.
While The Stud's move is inevitable, Sigourney reminded the community that The Stud has always been a survivor. It moved from its original location at 1535 Folsom St. (now the nightclub Holy Cow) in 1987.
"What's important about The Stud goes beyond just the building that we're in," says Sigourney. "It's about the people that are there and the spirit that it encourages." 
To celebrate the ownerships transition, the Legacy Business status and raise funds, The Stud Collective is hosting a New Year's Eve bash.  
To keep up with The Stud's ongoing events and transition, keep an eye on the website or join the Save Our Stud group on Facebook.