After more than two decades as an edgy mainstay of youthful fashion, clothing line American Apparel has announced that it will close all of its 110 retail locations—including its three San Francisco stores, located in Union Square (363 Grant Ave.), the Upper Haight (1615 Haight St.), and Cow Hollow (2174 Union St.)
No dates for the closures have been disclosed, and managers at both the Grant Avenue and Union Street locations said they were instructed not to speak to the press about the company's future plans. 
But on Saturday, clothes were flying off the shelves of the two-story Union Square store, which was offering deep discounts of 40 to 70 percent on its tees, jeans, and hoodies. 
Some of the location's employees told us they were already looking for part-time jobs in retail, which they said were currently easy to find in the neighborhood. 

"At the Haight store, the cashier nodded when I asked if they were closing," an anonymous tipster told us. "She bemoaned the fact that people don't appreciate non-sweatshop clothing."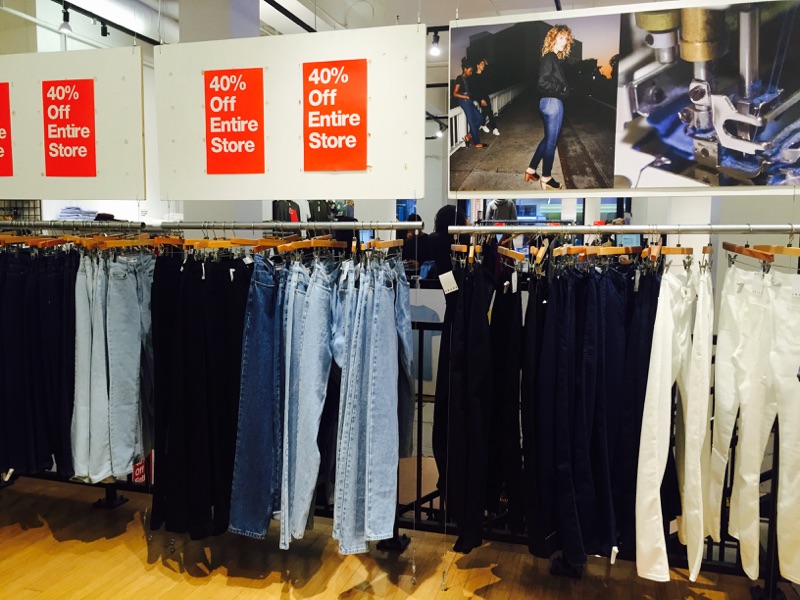 Founded in 1989, American Apparel has been no stranger to controversy, from its risqué ads featuring young models to the sexual harassment allegations against its founder and CEO, Dov Charney, who was ousted in 2014. But many also hailed it as a model for American manufacturing, with clothes made exclusively in the U.S., not in overseas factories or sweatshops. 

In recent years, however, the company has fallen on hard times. In November 2016, it filed for bankruptcy.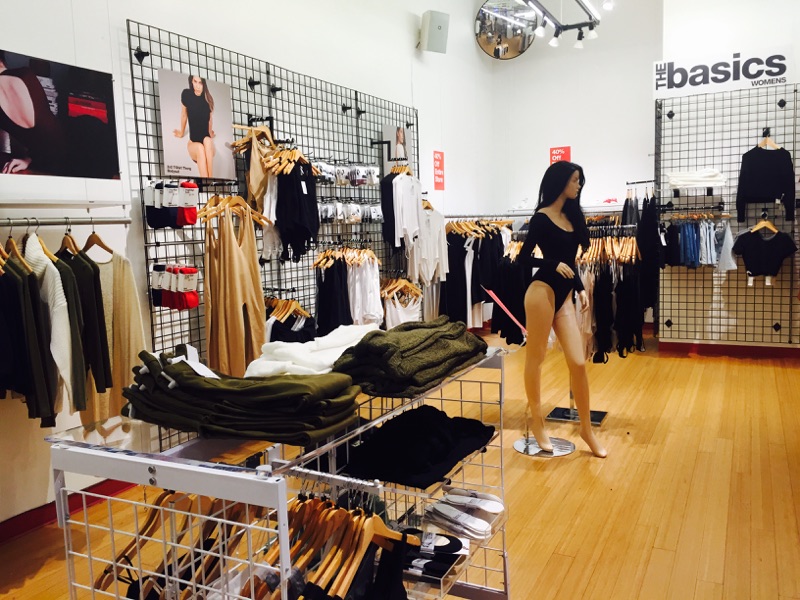 Last week, Canada's Gildan Activewear won the rights to American Apparel's brand in an $88 million bankruptcy auction, after which it announced it would close all 110 AA retail stores. 
However, Gildan appears to be withdrawing from its initial plan to maintain the company's American manufacturing operations. According to Reuters, it will now be laying off all 2,400 of the company's Southern California-based manufacturing workers.
It's likely that American Apparel's manufacturing, like Gildan's, will soon move to the Caribbean and Central America, where labor costs are lower. Socks are the only item Gildan manufactures in the U.S.
Hoodline attempted to reach American Apparel's corporate headquarters for comment on when the San Francisco stores will close, but the company's offices were closed in observance of Martin Luther King Jr. Day.
Thanks to Chris M. for the tip.
See something interesting while you're out and about? Text Hoodline and we'll see what we can find: (415) 200-3233.