Get excited, gelato fans: Coletta Gelato is officially open for business.
Founders Antonio Massimini and Henri Waltenspühl are serving up both traditional and unusual flavors, which "meld Italian tradition with a Californian sensibility and playfulness," according to a press release.
Flavors like Almost Chai, Pistachio with Maldon Sea Salt, Irish Coffee, Coco Banana Rum, Mint Chip Stracciatella, Amaretto with Roasted Almond, and Dark Chocolate Hazelnut were available at last week's soft opening, though you can count on a constant rotation of flavors. For the lactose-averse among us, they offer sorbettos as well.
"Our gelato is made fresh with natural products and local ingredients—no additives or preservatives," Waltenspühl told us. "We serve it so fresh that we say it is alive."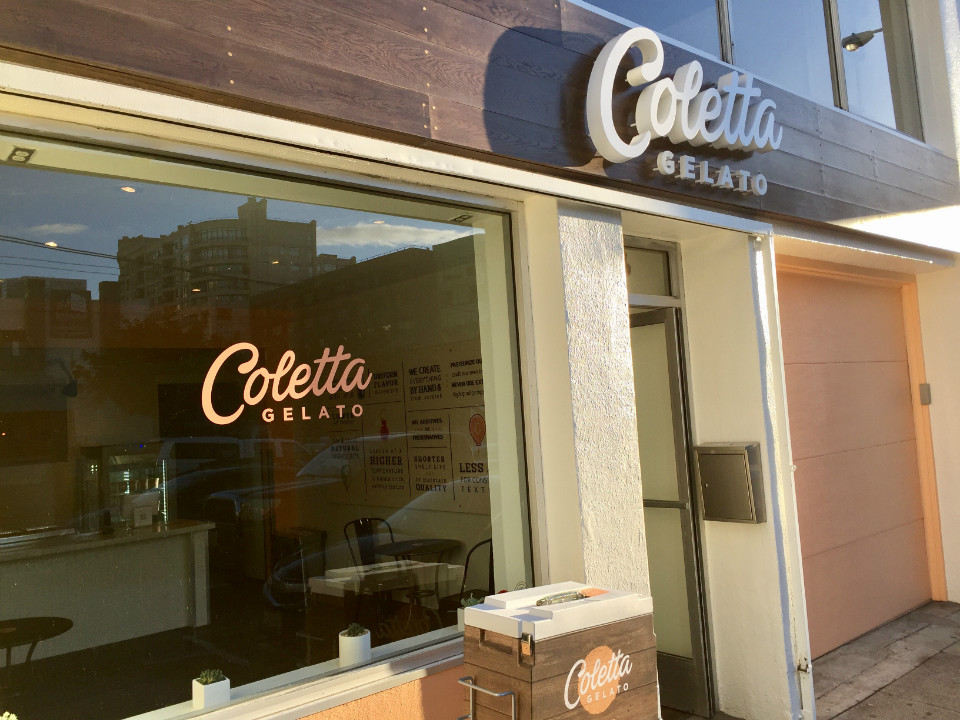 Prior to opening the gelateria, Massimini and Waltenspühl attended a month-long intensive at the Carpigiani Gelato University in Bologna to train under seasoned gelato makers.
It was there that they learned the optimal temperature at which gelato should be served (10 degrees below ice cream) and developed their philosophy that it should be eaten within three days of being made—"at its peak of greatness."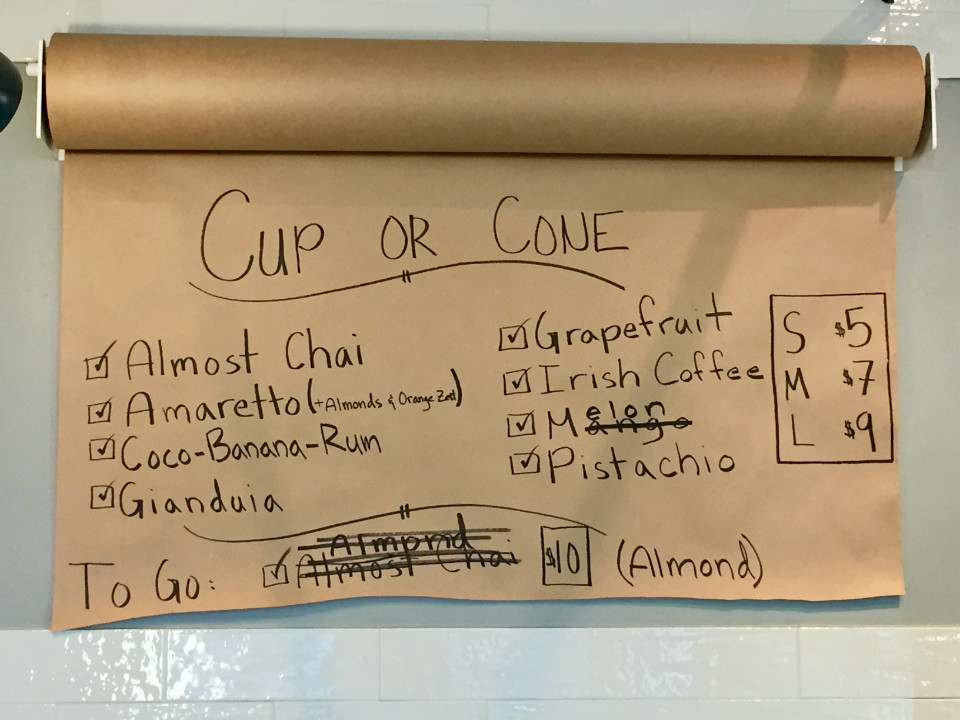 The space at 685 Harrison St. (at Third) features a bright orange exterior and cozy storefront on the first floor. The owners expect to expand to the second floor as they settle in, possibly building out a co-working/meeting space or hosting gelato-making workshops once they get momentum.
"It feels great to be in the heart of SoMa," said Waltenspühl. "Being so close to some of the most innovative companies in the world is inspiring, and having the chance to serve at their events with our gelato is even more exciting."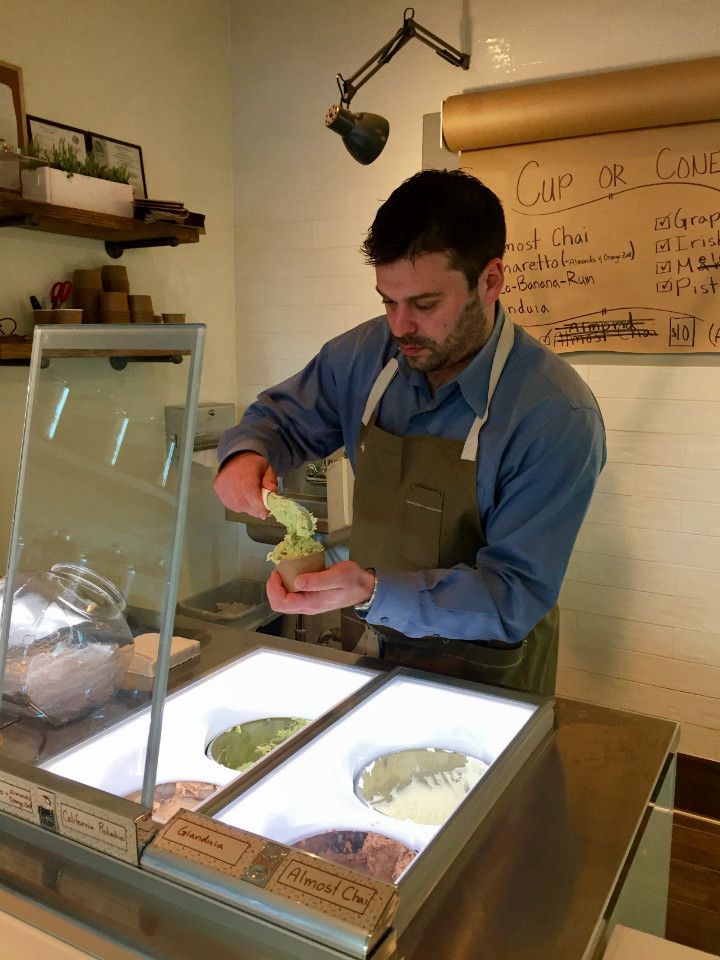 Beyond the brick-and-mortar location, Coletta Gelato is ramping up to cater events with its "Coolbox Cart" gelato stand and bike-powered "Coletta Cruiser."
Servings come in small ($5), medium ($7), large ($9), and pints ($12). Waffle cones, made in-house, will also be available for an additional $1.
Coletta is now open 11am-8pm, Monday through Saturday.
Thanks to Albertino M. for the tip.
See something interesting while you're out and about? Text Hoodline and we'll see what we can find: (415) 200-3233.