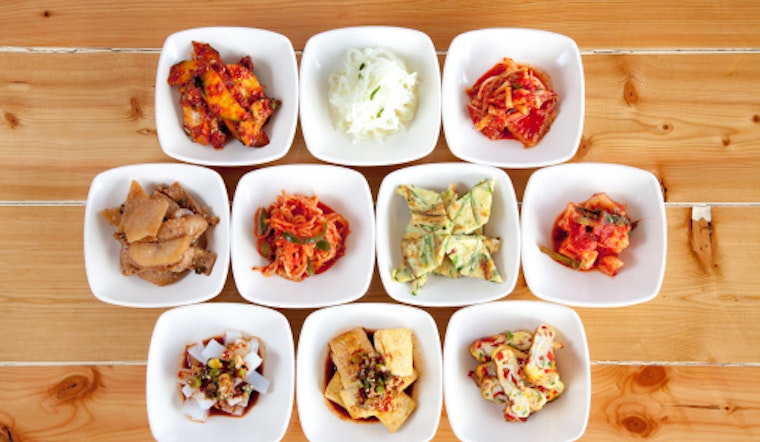 Published on January 16, 2017
As a microcosm within the Western Addition, one of the city's most diverse neighborhoods, Japantown has long spotlighted San Francisco's Japanese heritage. But increasingly, it's making room to share the stage with another culture—that of Korea. 
Among Japantown's array of sushi and ramen restaurants, manga and anime vendors, and shops stuffed with kawaii critters and characters, visitors can now find many touches of Korean culture, from beauty balms and face masks to kimchi and bulgogi. And of course, there's that great uniter of Japanese and Korean cultures: karaoke. 
Want to experience the Korean side of Japantown? Here's where to go. 
Korean skincare at the Japan Center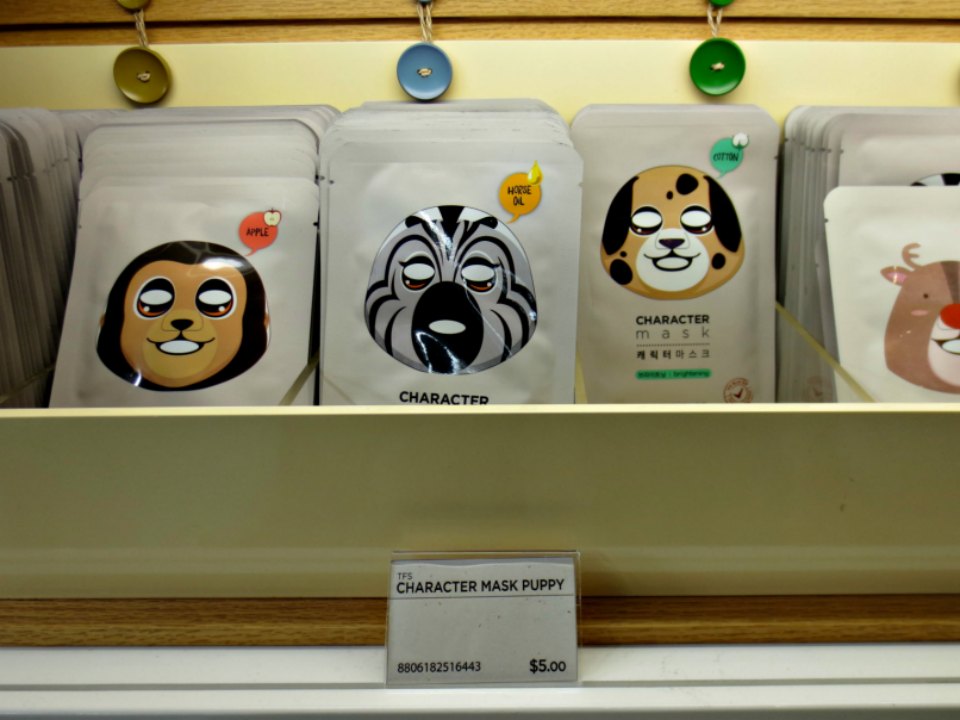 Koreans are known for their innovations in skin care, and the Japan Center offers more than one purveyor of BB creams and cleansers.
The Face Shop offers a wide selection of one-time-use face masks, which are pre-moistened cloths intended to be disposed after use. Not only do they promise to firm and hydrate, they offer the chance to assume a character facade as well, from pandas to puppies to zebras. 

Inspired by the resounding success of Korean pop (K-Pop) music—and its resulting swath of beauty and style icons—K-Pop Beauty markets an array of brands imported directly from South Korea, including popular makeup and skincare brand TONYMOLY. And every visitor gets the opportunity to be a K-Pop star on its in-store photo set.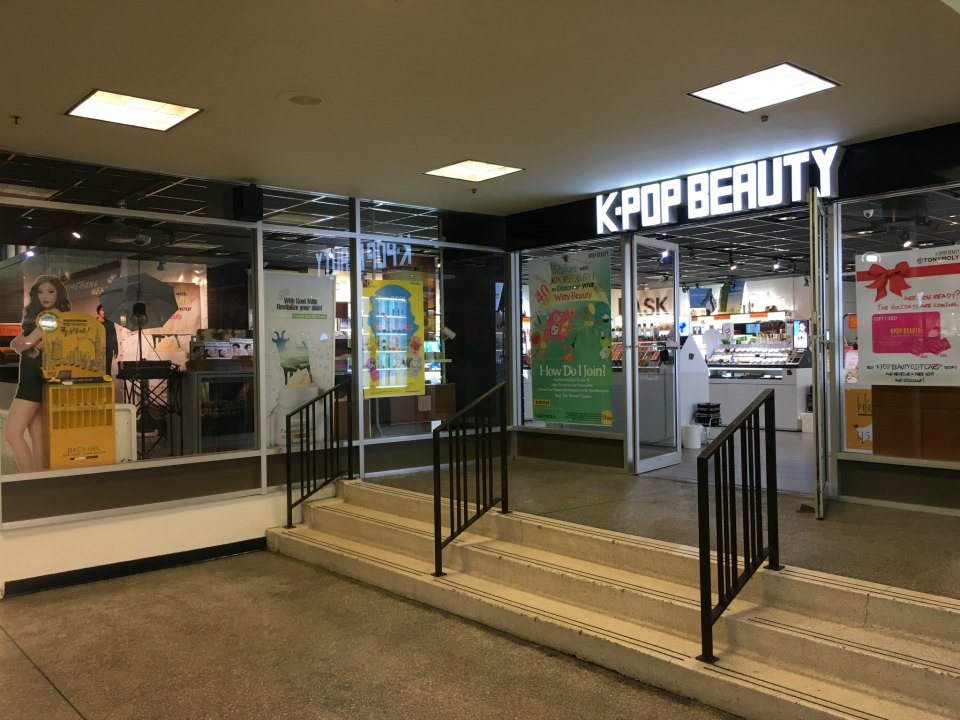 All-you-can-eat Korean BBQ
YakiniQ (1640 Post St.) offers what's quite possibly the best dinner deal in San Francisco: $21.99 all-you-can-eat Korean BBQ. The price is actually an increase that went into place in November, but manager and partner Bruce Lee says his intention is to keep the popular restaurant's price tag as reasonable as possible.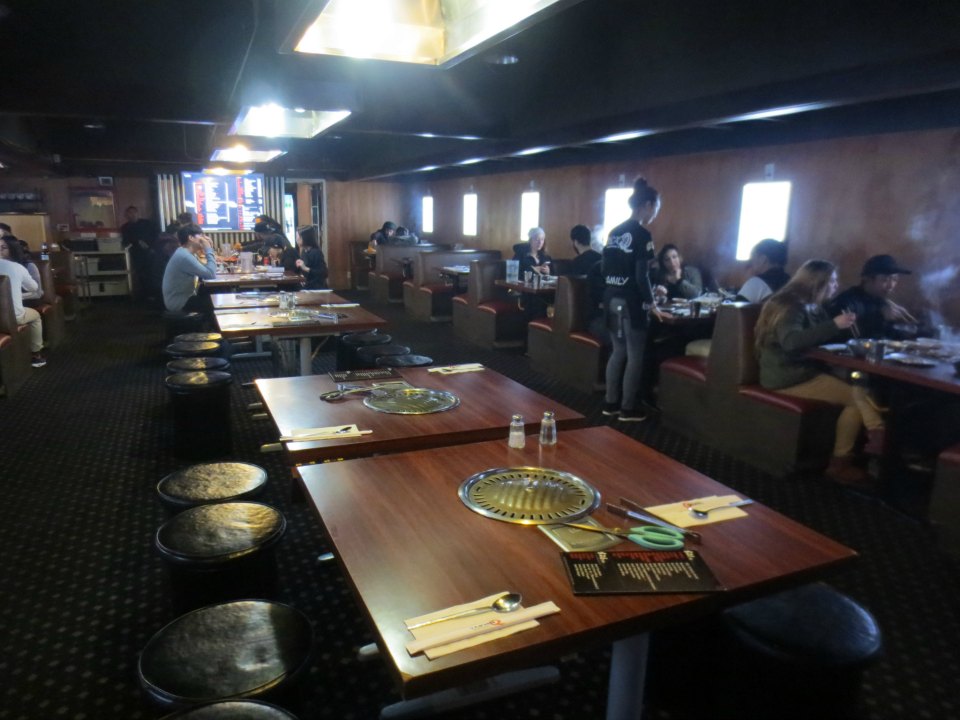 As with most Korean BBQ restaurants, YakiniQ's tables have an inset grill, where diners can charbroil their own meats and seafood. The ambiance can get a bit smoky (and hot—leave your sweater at home), but blaring K-Pop music seals the excitement in this bustling, busy space. To avoid long waits, make a reservation—they're accepted for parties of eight or more.
Dive-bar drinks and snacks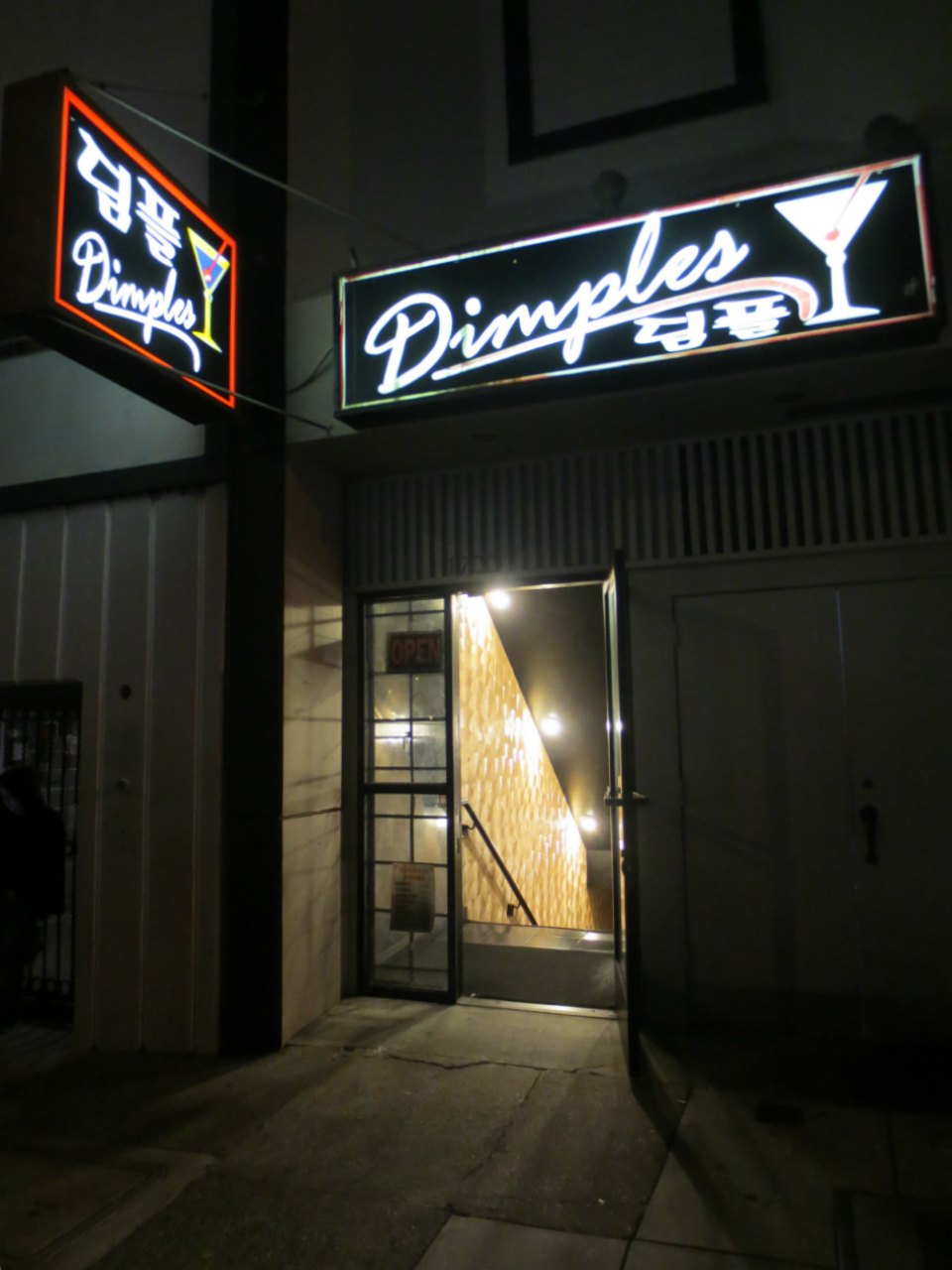 Dimples (1700 Post St.) is Japantown's answer to the dive bar. It temporarily went off the radar after being shut down for "hostess" activities, but it's now back at it with a jukebox, karaoke, and complimentary bar snacks. Don't come if you don't like cigarette smoke: in the past, customers have been allowed to light up in the basement space.
Private karaoke rooms
If you'd rather avoid the potential public humiliation of singing in front of a vodka-fueled room of strangers at Festa, bring a group of friends to the individual singing rooms at Korean-owned Do Re Mi Music Studio (1604 Post St.)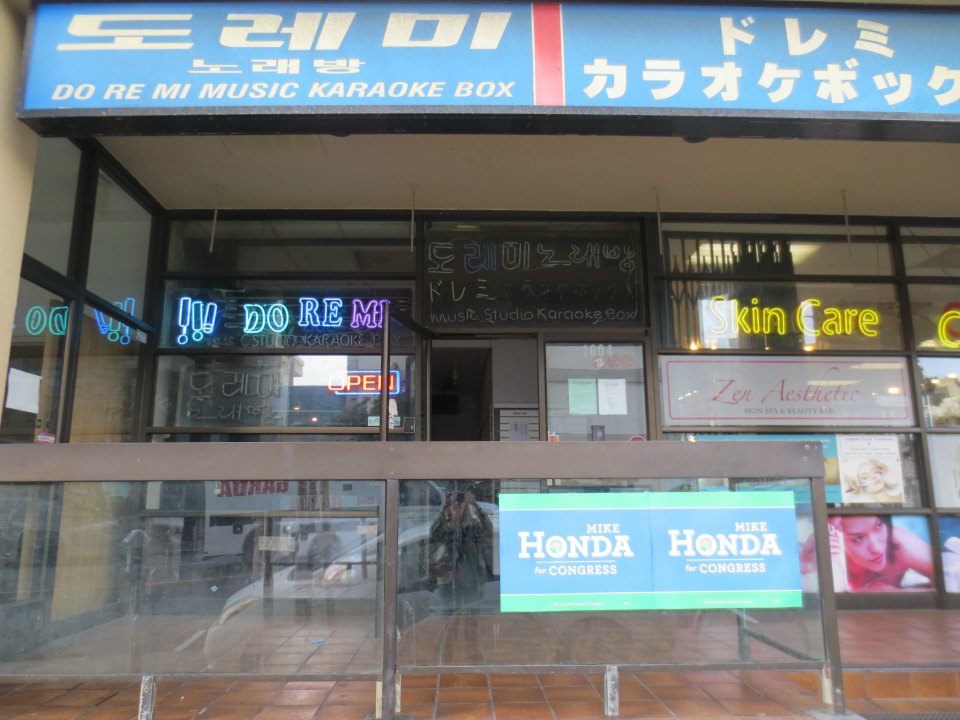 While it doesn't have a liquor license, Do Re Mi does offer complimentary tambourines to liven up the experience. Room rentals run from $20-80 per hour, depending upon the number of people and the time of day.
Korean groceries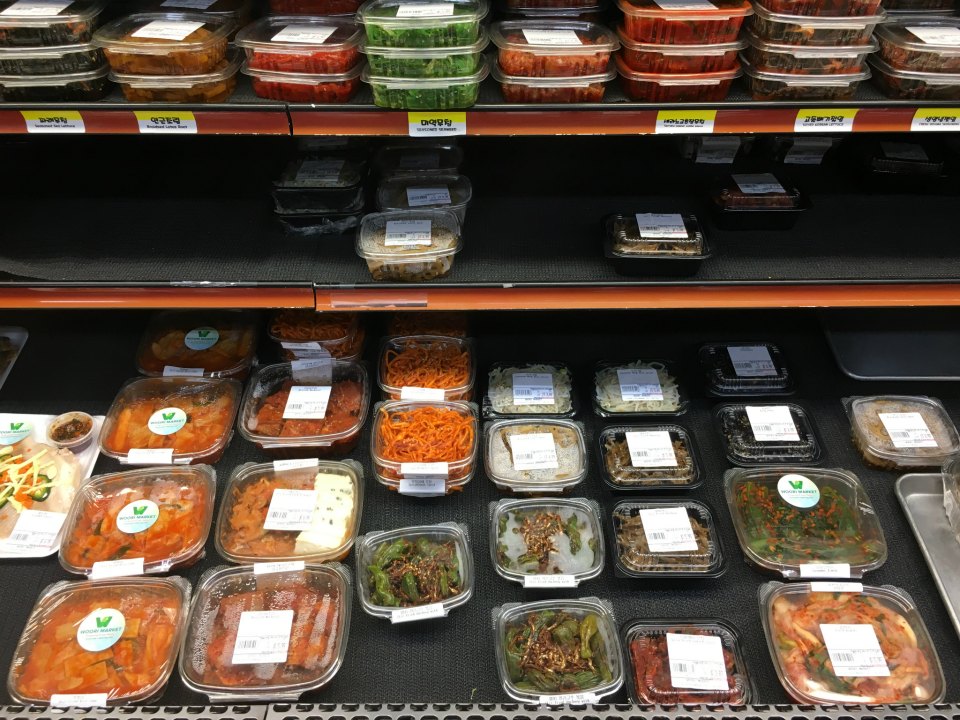 Just off the main strip of Japantown, Woori Food Market (1528 Fillmore St.) is perfect for those more interested in staying in than going out.
The market, which changed ownership within the last year, has homemade kimchi, marinated meats and prepared Korean-style side dishes for those on the go, as well as ingredients like rice cakes, gochujang, and chrysanthemum greens for adventurous home cooks. 
A Korean spa experience
A newcomer to the historic Uoki Sakai Market building, Pearl Spa (1656 Post St.) is a women-only spa modeled after the Korean tradition of jimjilbang bath houses.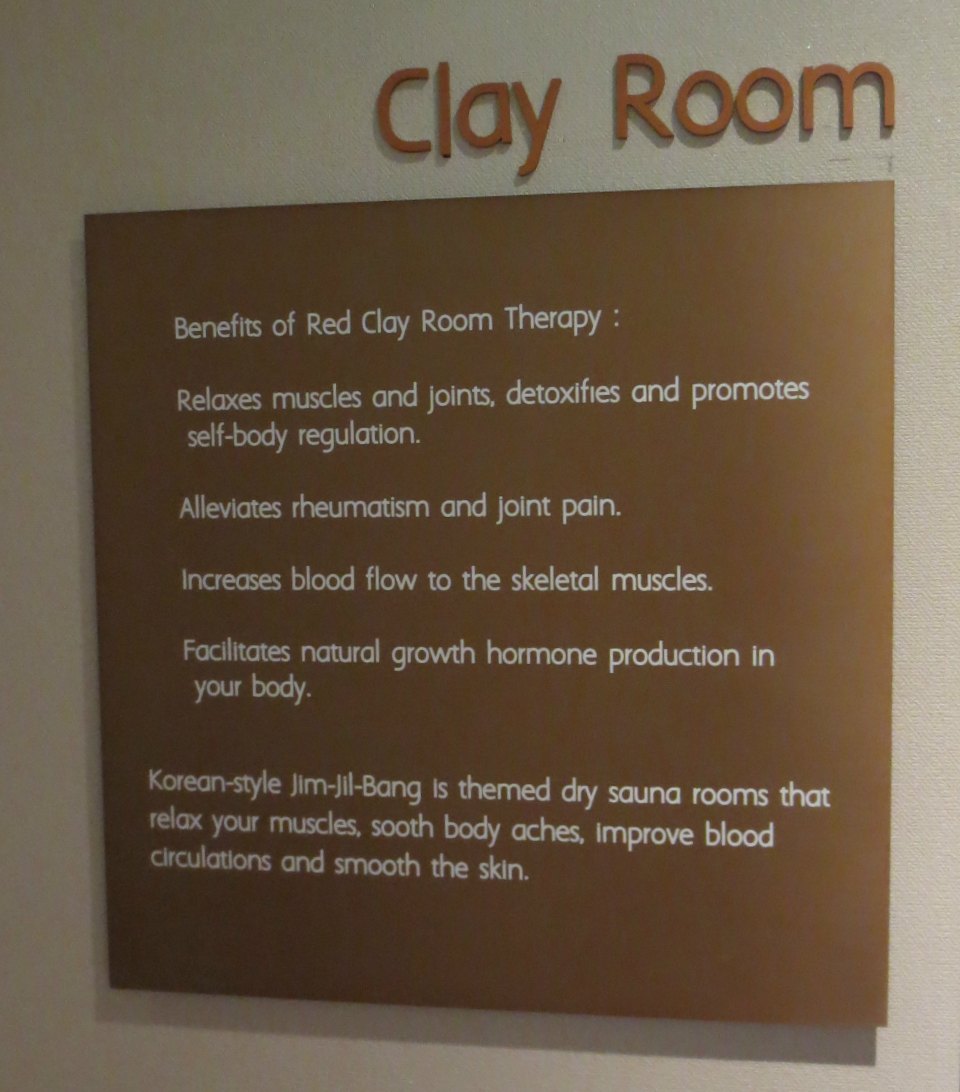 For $25, female visitors can soak in the space's tubs and saunas and bathe in the red clay or Himalayan sea salt rooms, each touting a myriad of health benefits. There are also optional add-on services ($60-150) like massage or a full body scrub, which removes dead skin cells and finishes with a seaweed or 24-karat gold body wrap.
What's your favorite Korean-centric spot in Japantown? Let us know in the comments.