A beehive of activity has been taking place behind the paper-shrouded windows of 1695 18th St. in Potrero Hill, as the Thick House theater prepares to re-emerge from a major renovation with a new name: Potrero Stage.  
PlayGround, the local incubator for emerging playwrights, signed a lease for the theater in 2015, and has been making significant improvements to the space over the last month, funded by a $250K capital campaign.
When it reopens, it will serve as a home to both PlayGround and some of the Bay Area's other leading new play developers and producers, including Crowded Fire, Golden Thread, and 3Girls Theatre. The venue's first production will be "The Potrero Nuevo Project," a series of eight short plays about Potrero Hill's history, which is set to open this Thursday, February 2nd.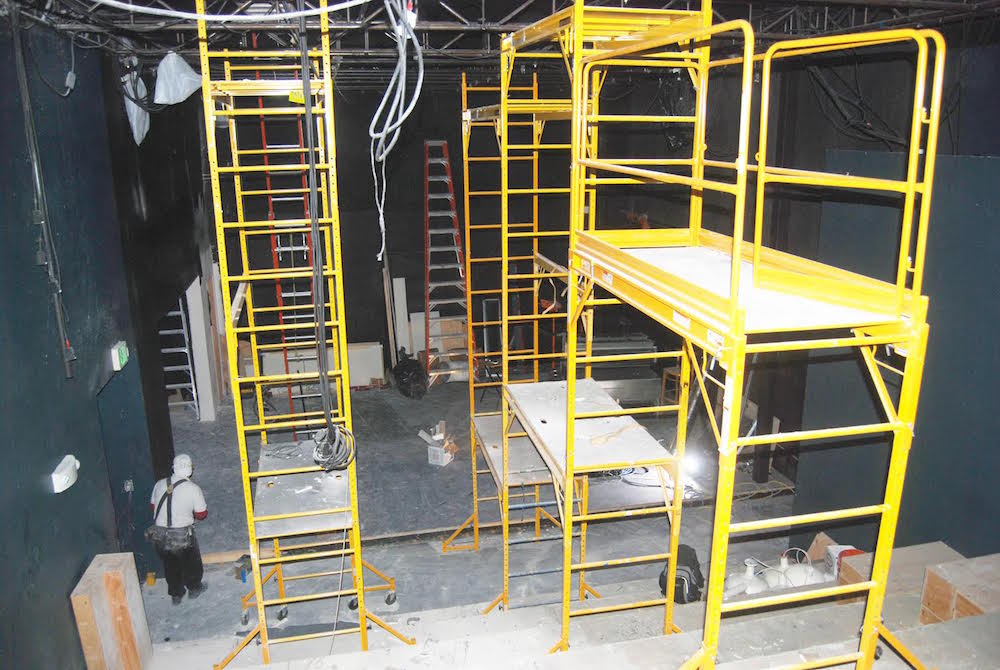 The space originated as an art gallery run by the Art Space Development Corporation (ArtsDeco), then became a theater. It was renamed Thick House in honor of its main company, Tony Kelly's Thick Description Theatre Company, which shut down in 2009. In the intervening years, it's continued as a theater for rent.

Jim Kleinmann, PlayGround's artistic director, is managing the theater's makeover, and told us he's excited about the colorful and practical changes that he and his team are creating.
"The goal was to create the feeling that you are leaving your light world and walking into a hip, cave-like space, instead of its original purpose as an art gallery, with the high ceilings and white walls," Kleinmann said. 
Habitués of Thick House will notice the difference, beginning in the lobby. Gone are the worn white walls and free-standing box office counter. Instead, patrons will find a mural of the new Potrero Stage logo painted by its creator, Rich Black, who is also the key artist for Shotgun Players and San Diego Opera.
A new box office and concession stand is going in, and there are also plans for a lobby gallery space for the resident companies to promote their current and upcoming productions. (It'll remain available for rent to outside parties, too.)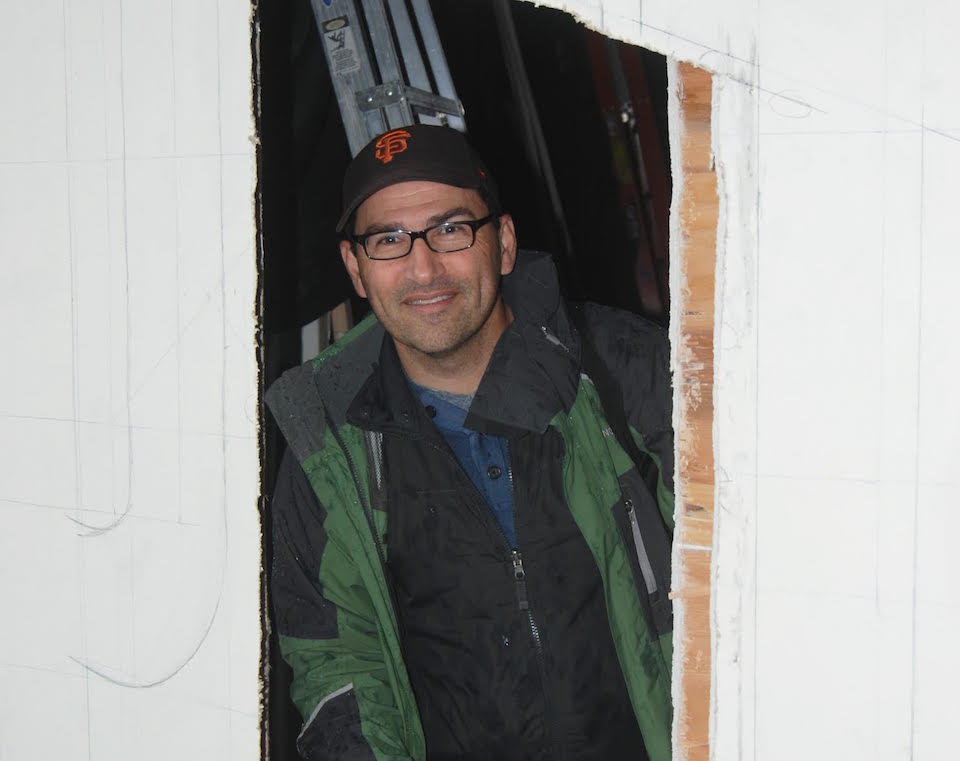 The theater itself has been reconfigured, with a new, wheelchair-accessible seating design and a slightly smaller stage, allowing room for 99 patrons, instead of the previous 78. 

PlayGround has also added new access points to the stage and backstage area, enhanced backstage features for props, new LED worklights, and a new LED stage lighting system, designed by York Kennedy.
"We'll still have a few tungsten instruments to create certain effects you can't get with LED yet," said Kleinmann. "The shift is partly about energy efficiency, and partly to keep the temperature down."
Indeed, the theater received an entirely new climate control system, replacing a pair of out-of-date interior furnaces with a fan coil system fed by a roof-mounted heat pump. "It's designed to be very, very quiet," Kleinmann said.

The removal of the furnaces opens up the possibility of expanding the venue's small dressing rooms, and refitting a currently unused space as a multi-function green room, meeting room, and rehearsal venue.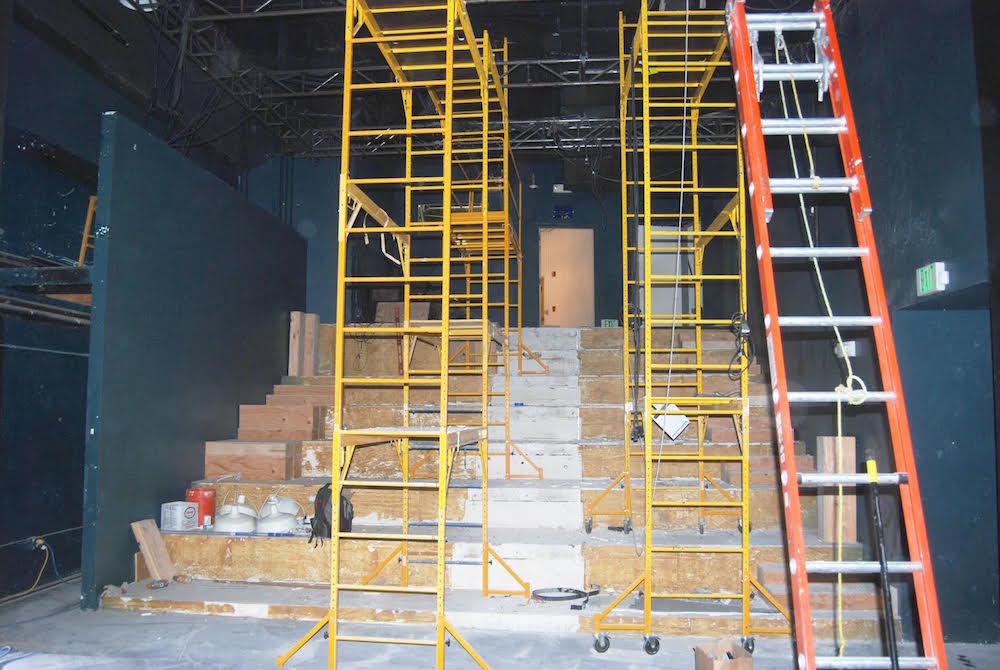 There's more on the wish list—the bathrooms are only getting a paint and tile refresh—but even a quarter-million dollars only goes so far.
"We're now on the verge of having to decide whether or not to spend money we didn't raise just to get some of the things we need finished," Kleinmann explained.

For now, though, it's a race to the finish to get the theater completed in time for the premiere "The Potrero Nuevo Project."
"It won't all be perfect," Kleinmann said, laughing. "But we'll do what we can do."

Interested in seeing the new Potrero Stage? PlayGround is hosting an open house for curious friends and neighbors on Sunday from noon to 3pm.