The Financial District's workers have a sizable appetite for quick, healthy meals made with local ingredients. That was a lure for Seattle-based sandwich and salad chain Homegrown, which opened its first Bay Area location at 222 Battery St. last week. (A second location will open in Danville next month, while a third will debut in Lafayette in March or April.)
Founded by Ben Friedman and Brad Gillis, Homegrown sources ingredients from its own farms in California and Washington, as well as local purveyors. The menu at the San Francisco location features Pt. Reyes Farmstead and Petaluma Creamery cheeses, eggs from Glaum Ranch, breads from City Baking, and greens from Bay City Produce. The beef, pastrami and chicken are Oregon imports.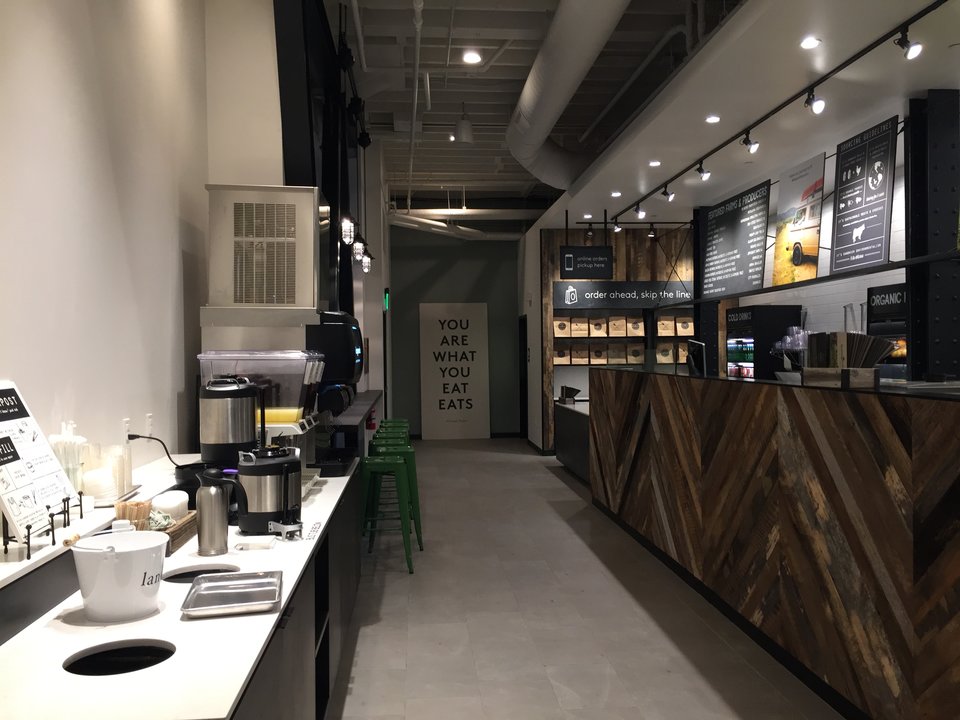 All the purveyors are listed on a chalkboard in the long, narrow space, where diners can order at the long reclaimed-wood counter or at a kiosk before taking one of the handful of seats. Homegrown also offers a pick-up counter for meals ordered in advance online. 
After only seven days in business, the small eatery (tables in front and a few stools in back) is humming along, with a noon-time line out the door. Despite that, waits were manageable.
On Wednesday evening, Stephanie R., who works nearby, said her colleagues were already so pleased with Homegrown's food that they anticipated ordering it for their twice-weekly catered lunches. She called the prices "pretty standard for San Francisco"; the most expensive items are the grass-fed tri-tip steak sandwich and the chili steak grain bowl (both $14.95).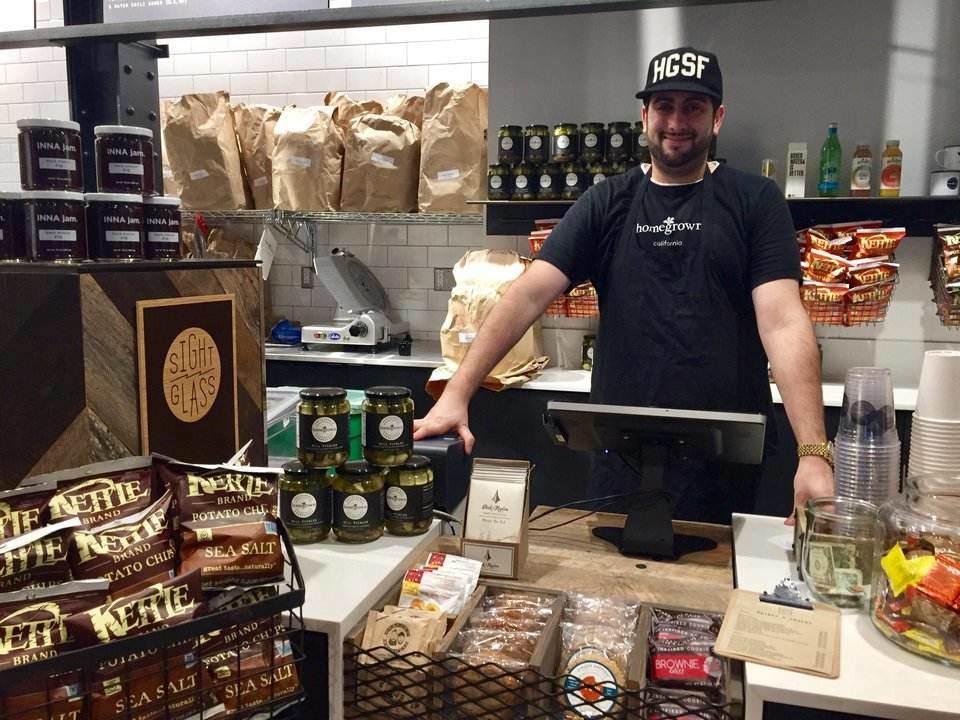 On Wednesday, shift leader Kevin Fonseca was hard at work behind the counter. He said he "jumped ship" at his previous job and joined Homegrown after learning about the company's environmental values. For example, he said, almost everything used in the restaurant is compostable.
Fonseca said he enjoys helping customers pick out sandwiches, ranging from grilled brie and fig jam to smoked pastrami to BLTs. The chicken pesto sandwich is his favorite, as he admits he's "not much of a salad guy." However, there are gluten-free, vegan, and non-dairy options for those with dietary restrictions.
The menu also features soups like tomato bisque and vegetarian chili, and all-day breakfast sandwiches with nitrate-free bacon or ham, cage-free fried eggs, cheese, avocado, and garlic or sage aioli. A kids' menu has PB&Js, grilled cheese, turkey and cheddar sandwiches, and fruit.
To drink, there are agave-sweetened sodas and lemonade, chocolate milk for the younger set, and Sightglass coffee.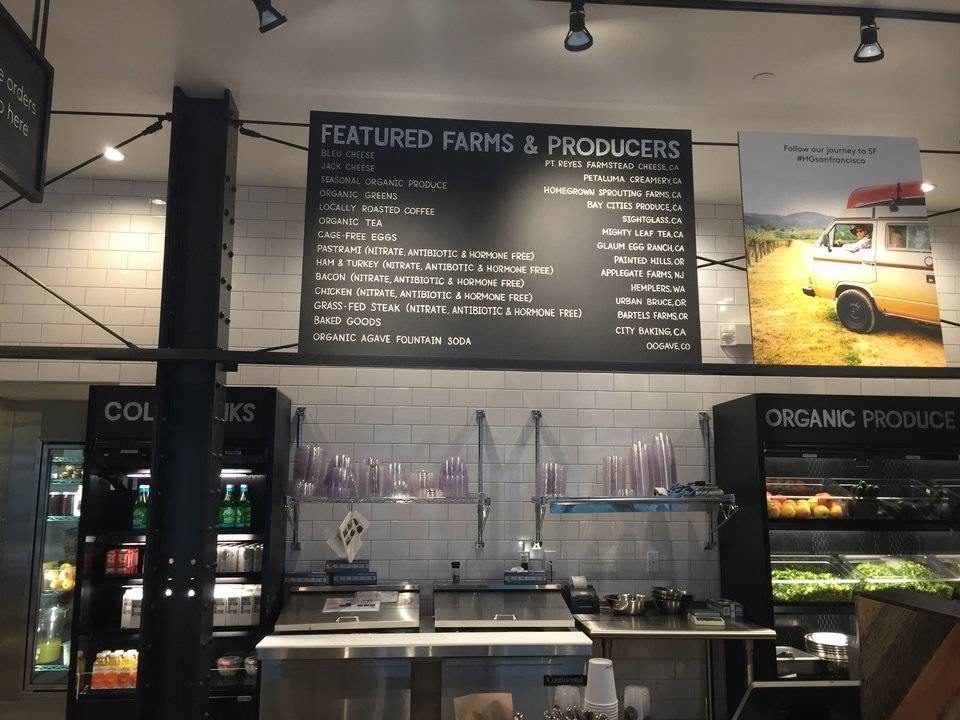 Homegrown is open on weekdays from 7am-6pm. 
Thanks to Albertino M. for the tip.
See something interesting while you're out and about? Text Hoodline and we'll see what we can find: (415) 200-3233.