Published on January 22, 2017
It was a weekend of protest in San Francisco, with thousands turning out for marches on Friday and an estimated 100,000-person crowd at Saturday afternoon's Women's March—despite pouring rain.
While the issues at hand are no laughing matter, a sense of humor never hurts, and in keeping with San Francisco's creative spirit, there were plenty of clever homemade signs and costumes to take in while taking to the streets. Here are a few of the best that we spotted.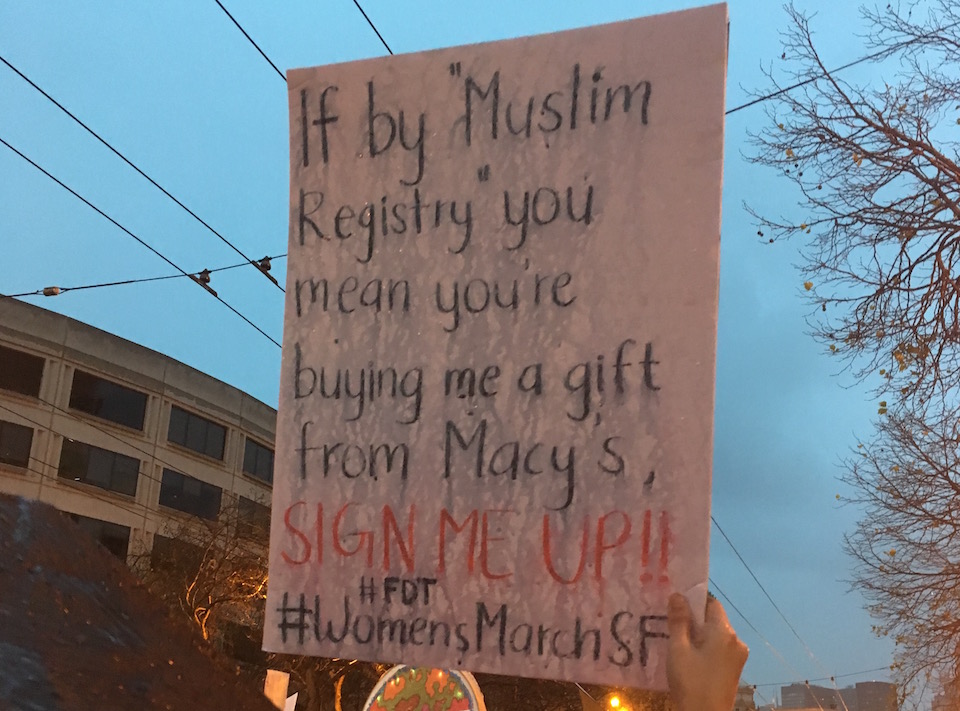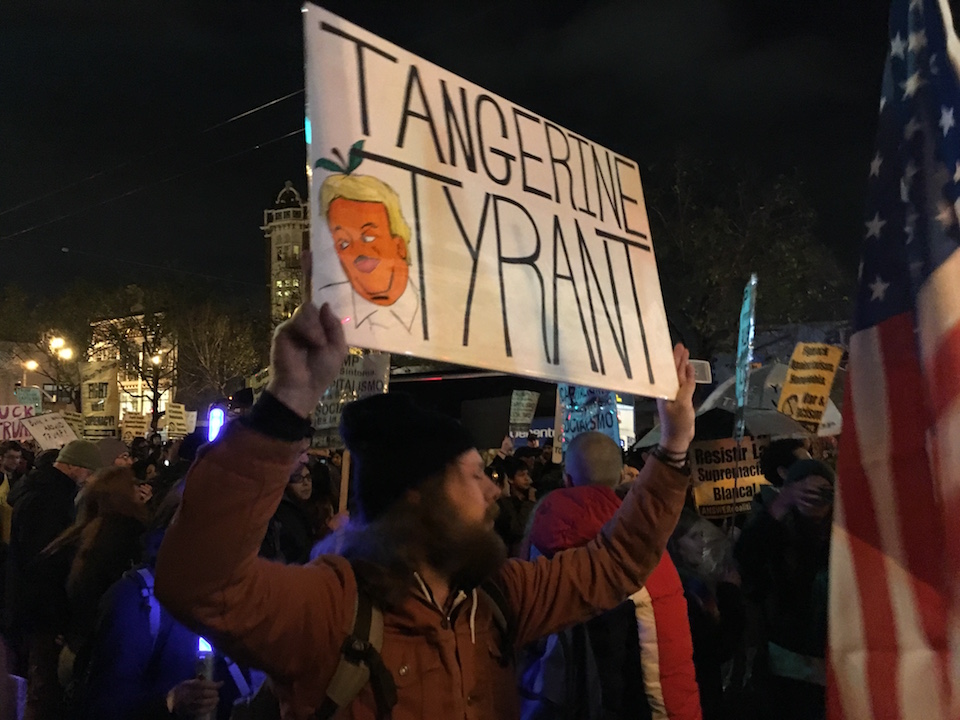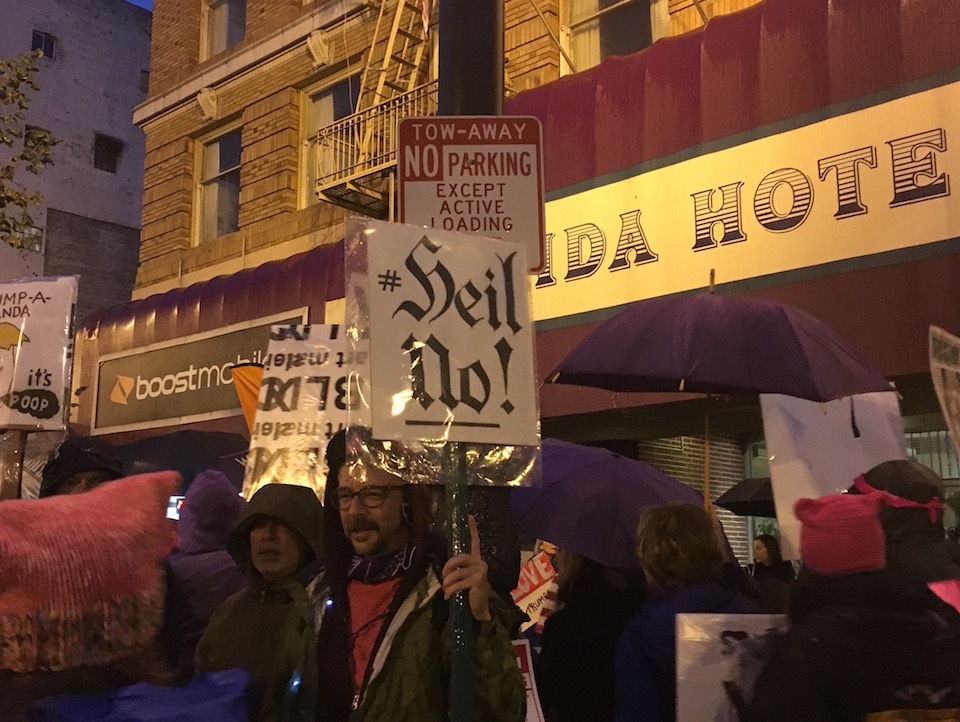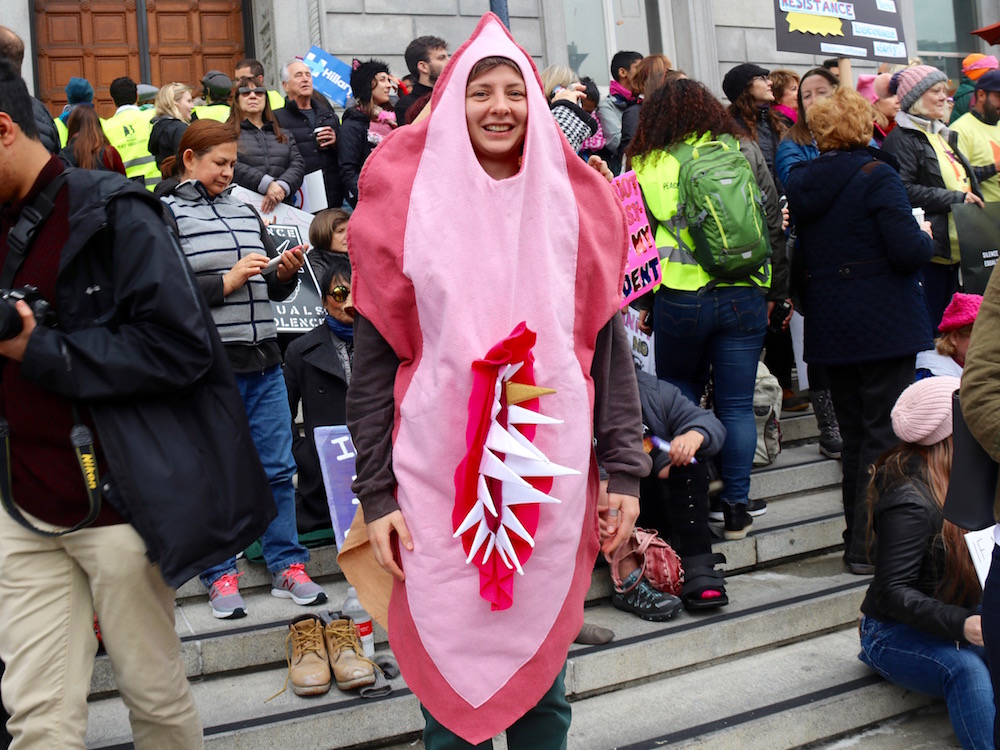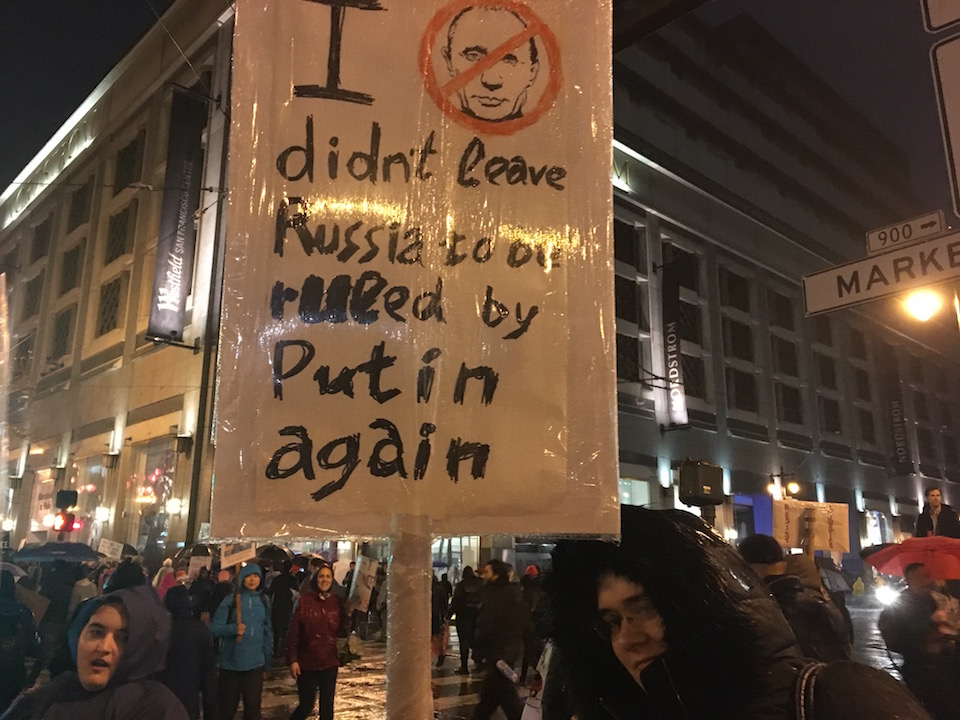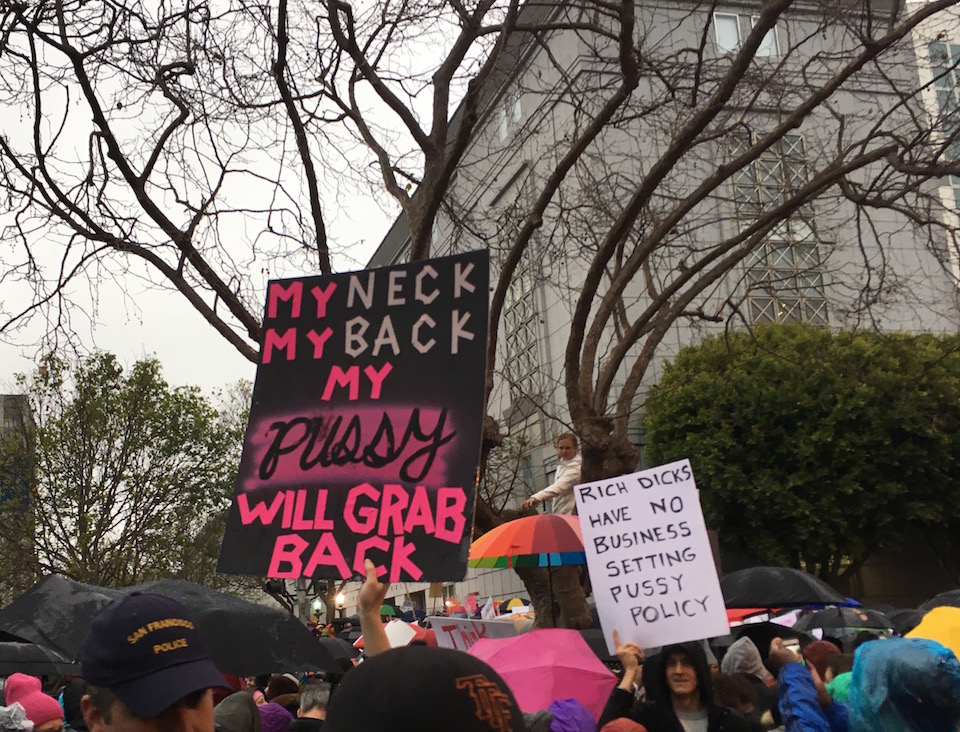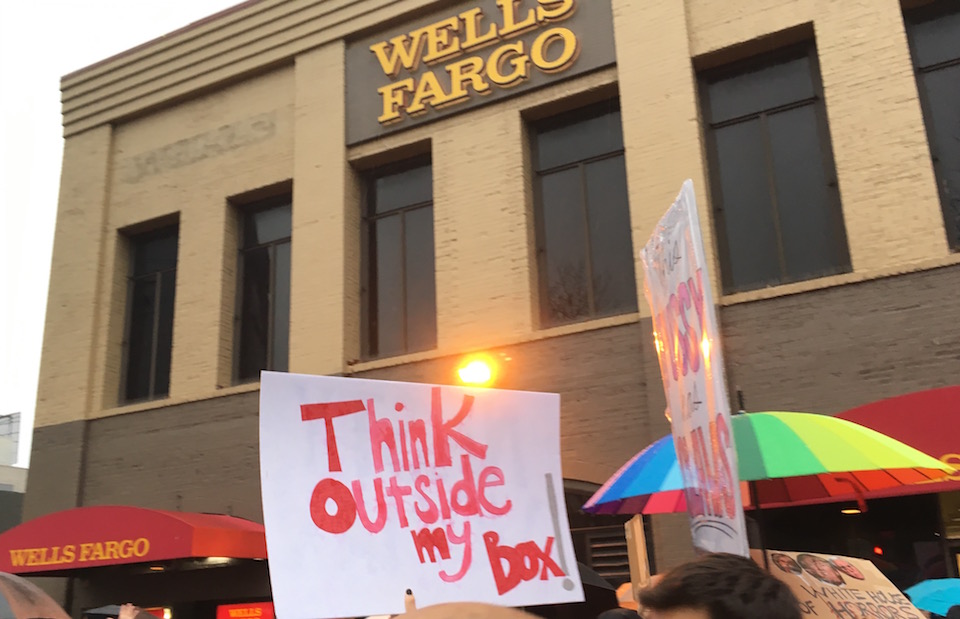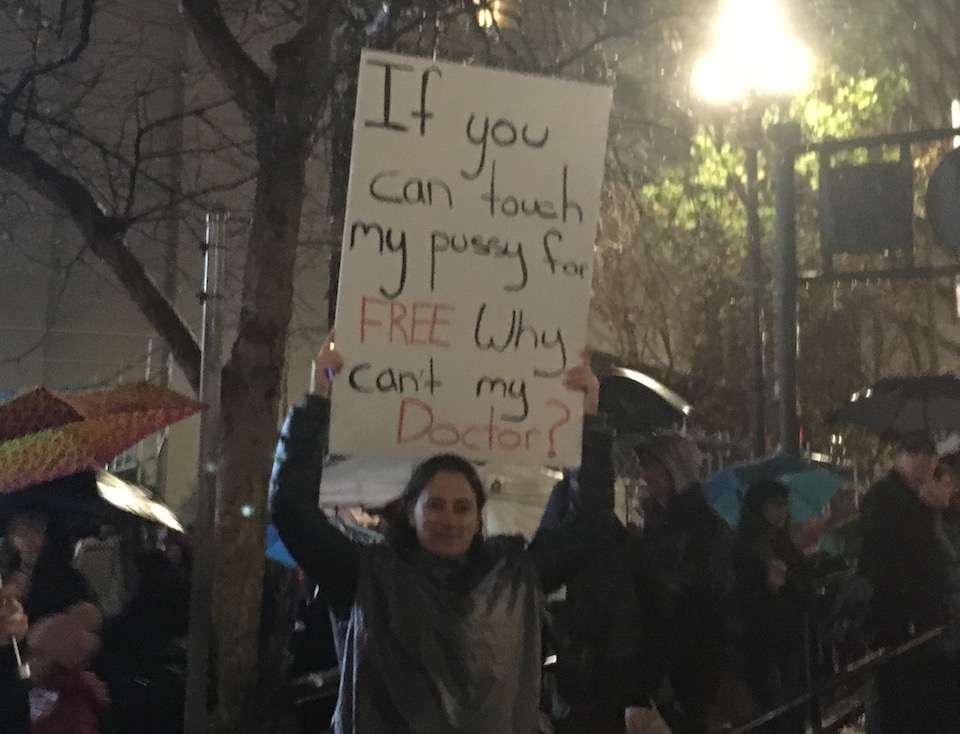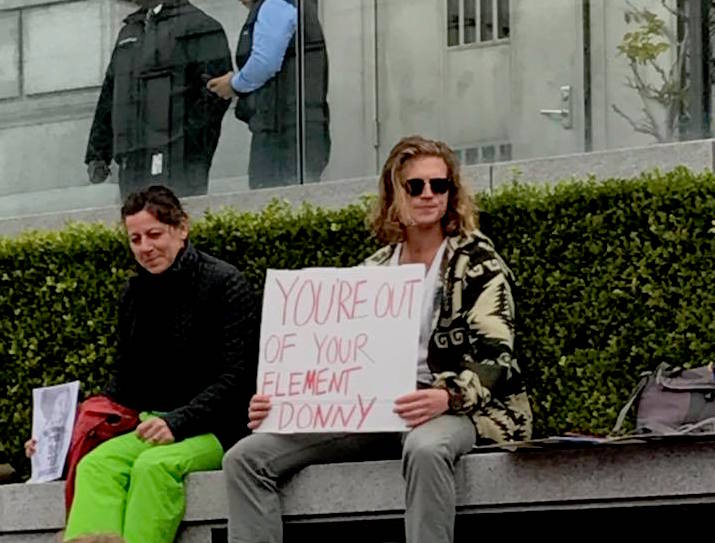 See any signs that made you laugh out loud? Text a photo to us at (415) 200-3233, or share them in the comments. 
Update, 8:28am: Here are a few more favorite signs sent in by Hoodline readers: