West Coast Leather is desperately seeking new digs to replace its prime Sutter St. location after receiving word that the building's landlord is moving forward with plans to demolish the structure to make way for office space.
Designer and Fashion Director Skip Pas said the impending development is "very troubling," as his business relies on the healthy amount of pedestrian traffic that naturally passes the corner store. "We have to be near the tourists."
Hoodline was unable to reach owner Grant Ave. Properties by phone for comment, but a permit approved last month by the Planning Department clears the way for demolition of the structure at 272 Sutter and 290 Sutter. In all, six tenants will be displaced.
The new building will consist of a basement and six stories, with offices on floors three through six, and retail on the ground floor.
Pas said originally the new construction was going to be condos, but more recently he heard it would be commercial space. Public meetings were held, but the three-floor building, built in 1908, did not qualify for landmark status.

"Landlords are very greedy," Pas said, referring to "unrealistic" amounts of rent many are seeking, and noting that the area attracts high-end designers such as Valentino and Dolce & Gabbana. "We're the only San Francisco company on Grant Ave."
After eleven years at the current address, he's not optimistic about relocating nearby. "We can't find a location in Union Square that's reasonable," Pas said, adding that he's fine with a temporary, one-year lease. "I want to just land somewhere."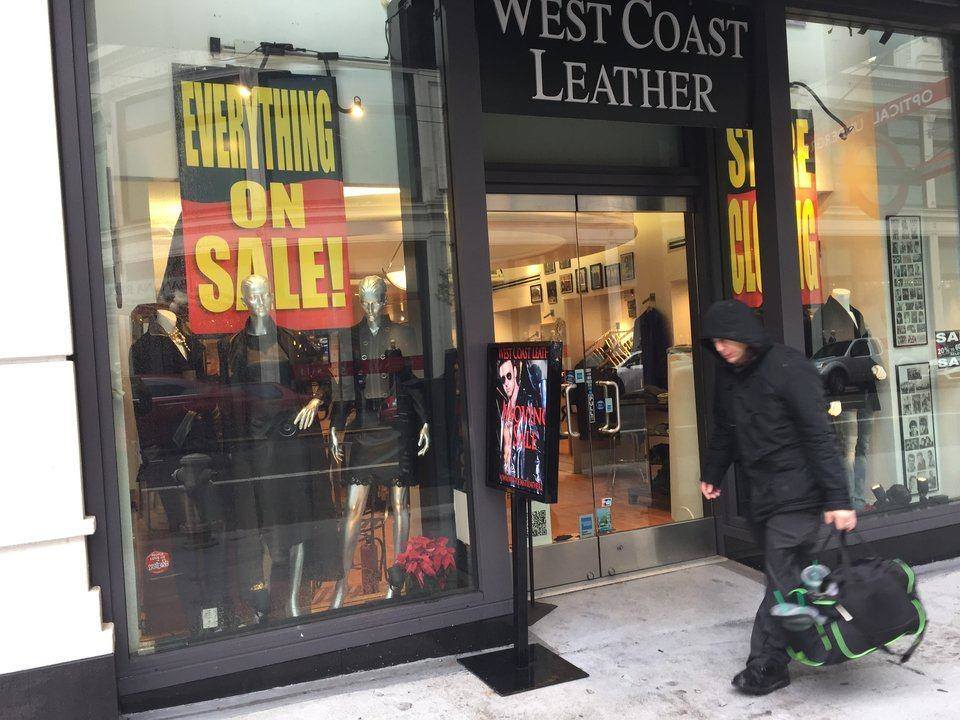 One possibility is that his store, now 3,000 square feet, could end up in a destination location instead of one downtown. 
Around the corner on Grant Ave., Calvin Klein Performance is also holding a big sale, preparing for its Jan. 28th closing. As shoppers scooped up half-price leggings, spandex and sweatpants, employees did not know if their two-floor boutique would be moving elsewhere in the city. 
"We did see it kind of coming," said Melissa Goncalez, who has worked for Calvin Klein for five months. Although public notices were posted, she said store's supervisors didn't inform her and her colleagues until the beginning of January. 
Goncalez, who lives in Ingleside, said she now prefers to work for a smaller company and has applied for jobs at a gym, hotel and coffee shop.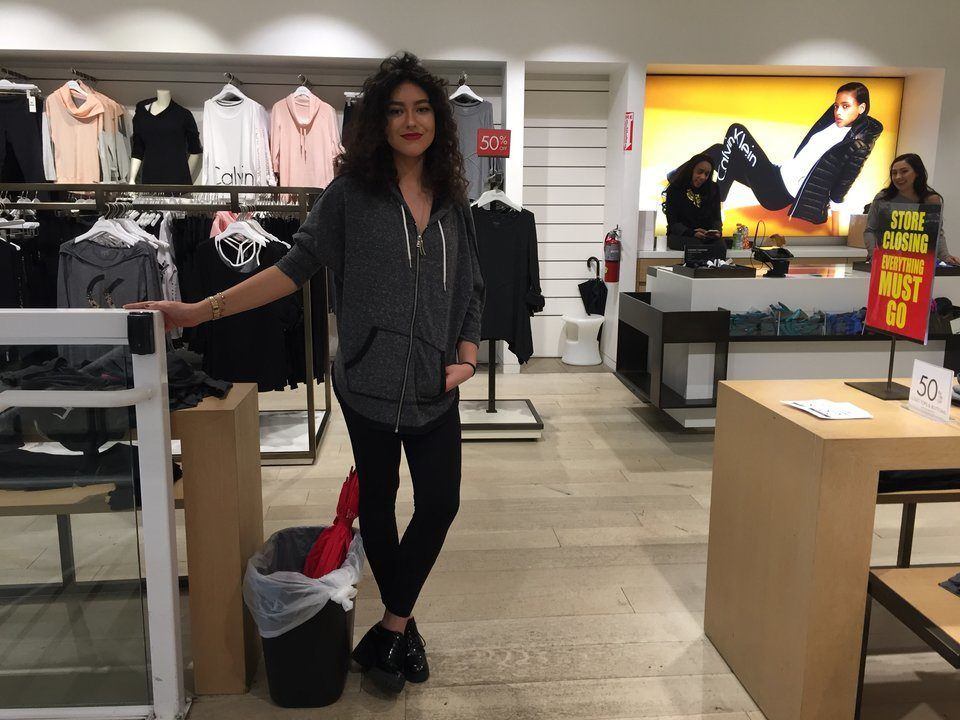 One reviewer on Yelp, Karen C.  wrote how sorry she was to see Calvin Klein go: "Love this store and just found out it's closing. Noooooo!!!!!!  Best active wear and outerwear ever!! and I love the staff."
West Coast's Pas said his custom-tailored, California-made brown, black and red leather jackets and pants are popular with a diverse clientele that runs the gamut "from wine buyers to rock-and-roll legends."
Unwilling to namedrop, he would only say, "celebrities like us."