Published on January 18, 2017
Over the past several months, you may have found yourself wondering about a series of recurrent vandalism appearing around the neighborhood. 
Over the course of the fall and into the new year, "Olevau.com" has been spray-painted on buildings, murals and sidewalks, and tagged on postal labels affixed to shop windows, light poles, sidewalks, and even trees in the Upper Haight. If you live in the Haight, you've likely seen scores of them by now.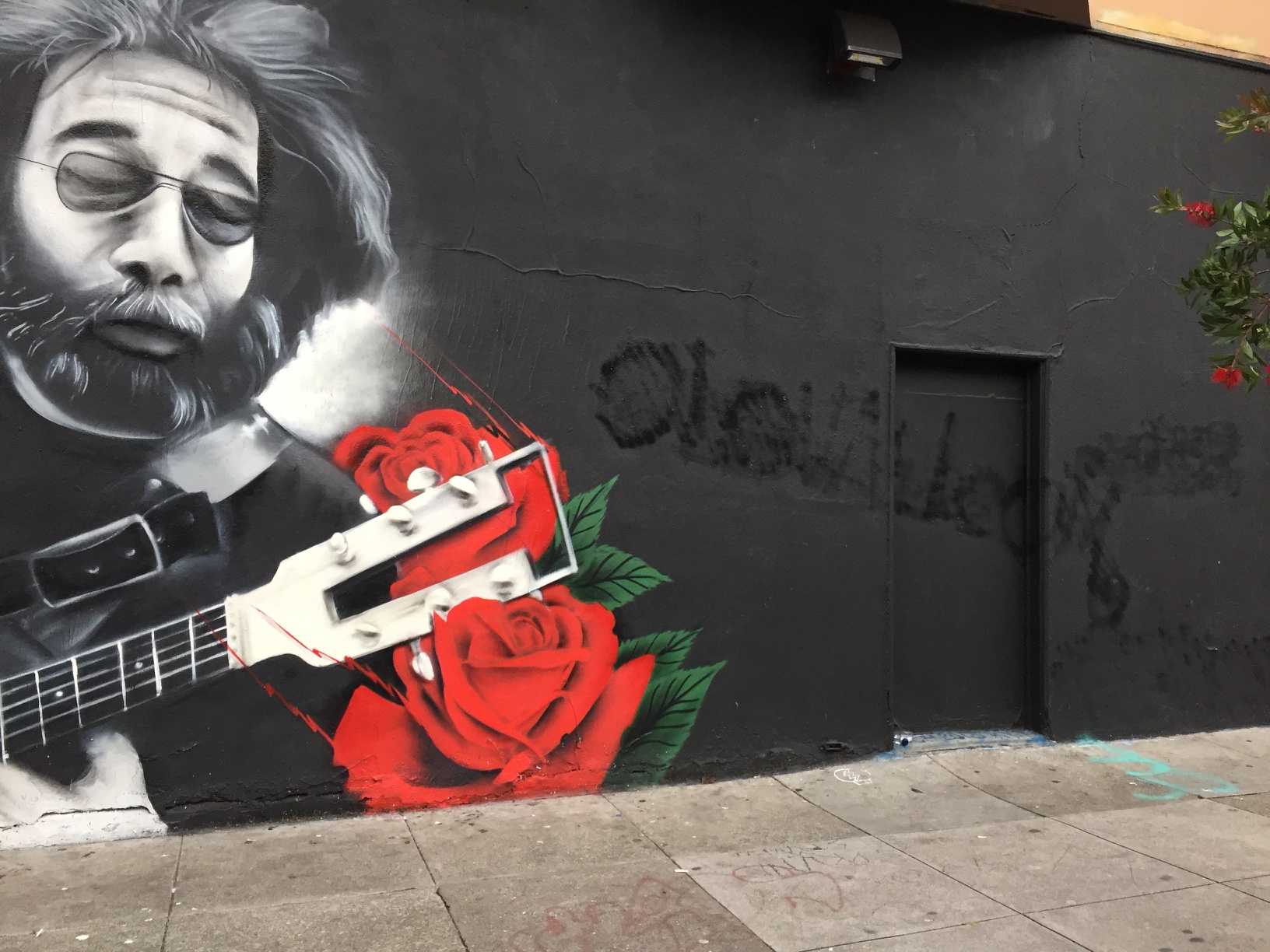 Until recently, all we knew about Olevau.com was that it appears to be a rudimentary Internet posting board for strange photos and random observations, largely in and around the Bay Area, and particularly in the Haight. (We also know it's associated with a Soundcloud account, for what that's worth.)  [Ed. note: If you don't embrace this form of promotion, you might want to resist navigating to the Olevau site.]
The vandalism has been seen by some neighbors and business owners as a stunt and a nuisance, particularly to the extent that promotions for the website have included defacing an enormous amount of property in the Haight.
Recent hits include a mural (pictured above, at Belvedere), the side of Haight Ashbury T-shirts, RVCA, and the Jerry Garcia mural on Cole—to name a few.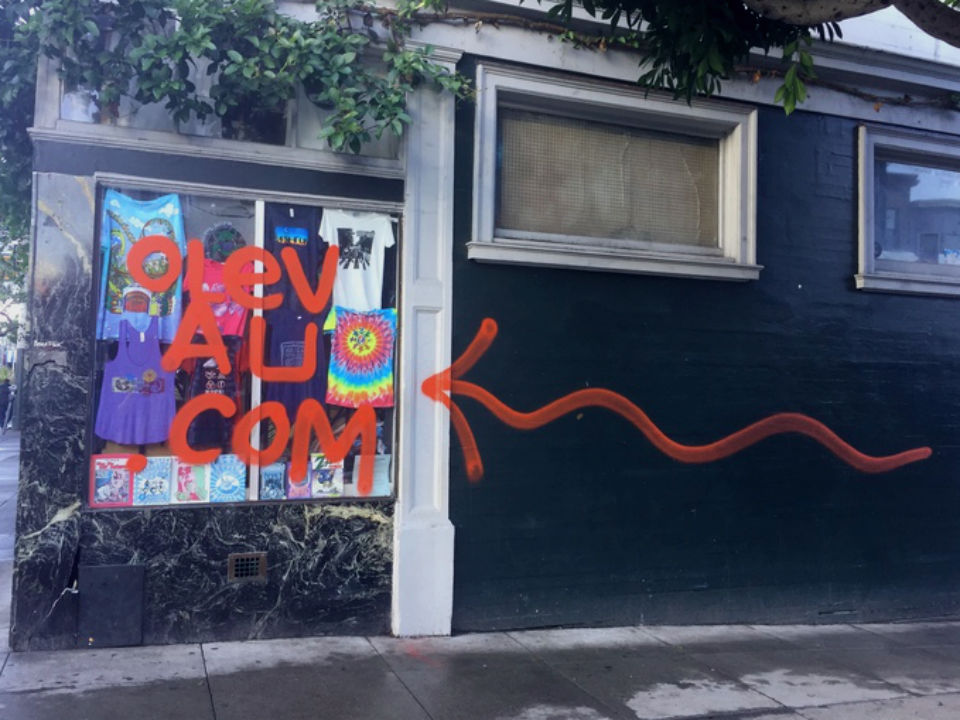 In recent years, guerrilla advertising over the past couple years for such luminaries as Green Day, Edward Sharpe and the Magnetic Zeroes, Lyft and Justin Bieber has drawn ire for so-called "lawless marketing" campaigns. But those campaigns were largely limited to sidewalk stencils, not full-blown defacement of private property.
After months of wondering, and in a recent chance revelation, we got in touch with Olevau and contacted an administrative manager named Olivia Lang. She described Olevau as "a privately funded project, fueled by passion."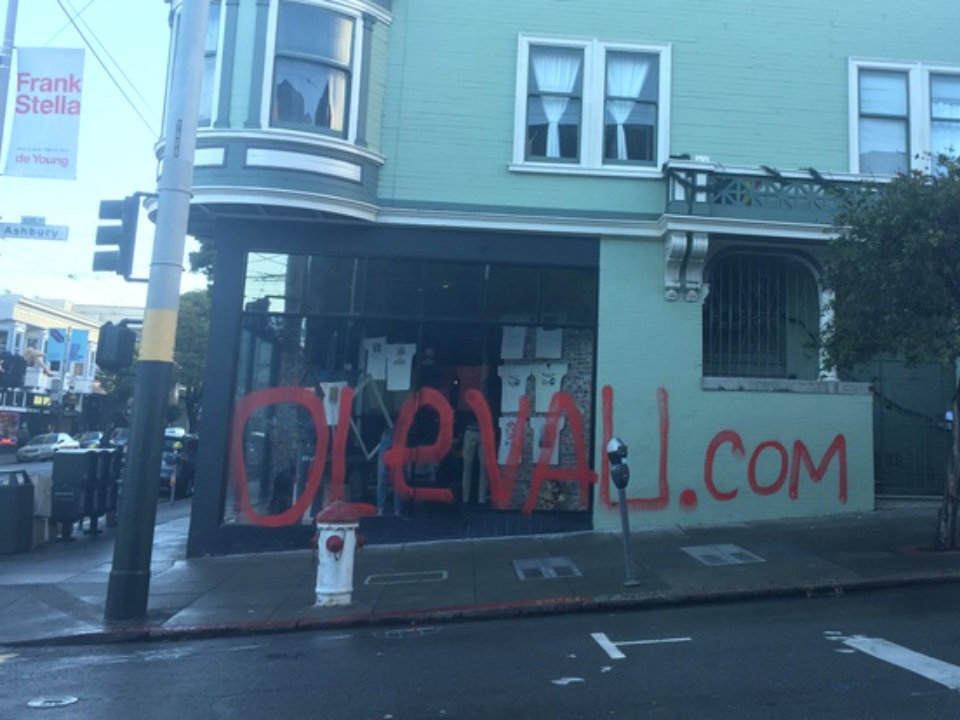 "Olevau was built with All-of-You (pronunciation) in mind," Lang wrote in an email. "Olevau is simply a blank sheet of paper. A clean slate. A tool for communication. ... Olevau is strictly anonymous, allowing people to post with the freedom and the protection of an invisibility cloak."
We asked Lang about the use of graffiti to promote the site—lettering in the graffiti is similar in all iterations, which suggests it's the work of one person.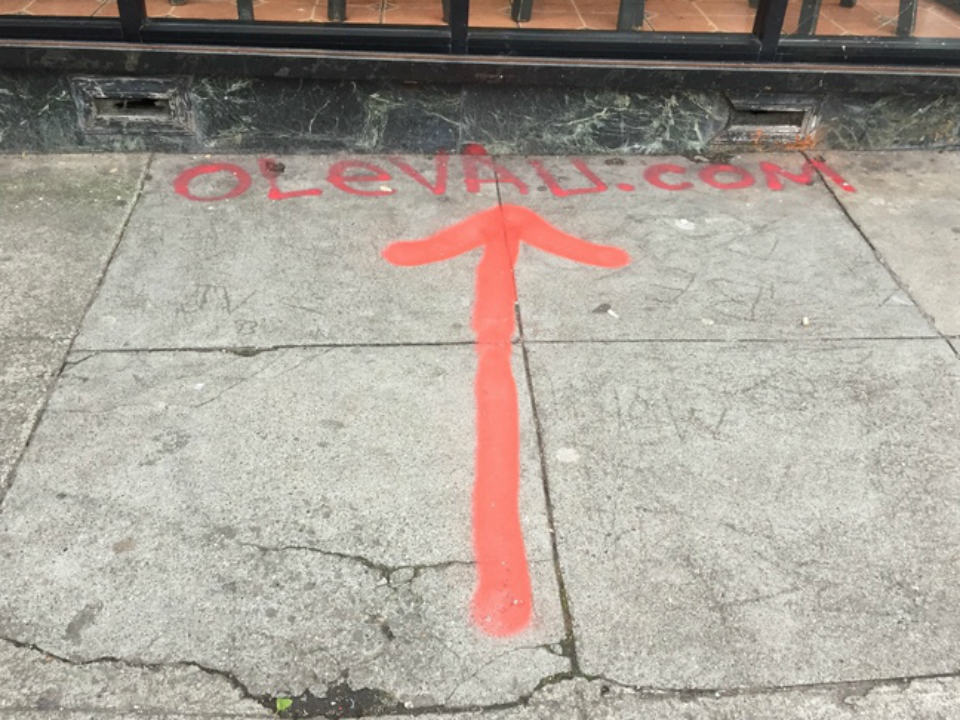 "The Founders of Olevau do not support, promote or condone Destruction & Violence within the community," she wrote. "Period. How the users of Olevau decide to express their love for the website is beyond our control. Olevau = Creation."
Asked what the goal was for Olevau's future, Lang said, "the future of Olevau is now."
So, is the unidentified vandal merely an avid fan of the website, or part of a cynical marketing campaign? At present, we don't know the answer.
Update: We've contacted SFPD, and will update when we learn more.