For those interested in fulfilling their creative desires, Hayes Valley boutique Gather offers the opportunity to not only purchase wares from local designers and craftspeople, but make their own as well, through a series of evening workshops.
"Workshops are an added way to allow our customers to connect with the makers we feature," said the store's co-owner, Daisy McClellan.
We got to know three of the makers/instructors who regularly teach classes at Gather, and asked them about how they learned their trades and what they offer at their workshops. 
Rebecca Saylor, sewing and design
Rebecca Saylor (pictured above) grew up in a family of makers in Ohio, and later relocated to San Francisco, where she started OodleBaDoodle, a decor pillow and accessories business. Saylor sells her products on Etsy, and is currently the captain of the SF Etsy Team, a group that supports local sellers.
"I teach a lot of private sewing lessons, and many of my students bring me project ideas they see on Pinterest," Saylor said. But many of those Pinterest creations don't come with detailed instructions, so she decided to turn them into full sewing craft classes.
Saylor notes that Gather's classes are usually in the evening and after the store closes, which means only a limited amount of work time is available. So she formats her classes around giving students a chance to learn one technique, and then having time to be creative with their individual project. In recent classes, she's taught students how to sew their own leggings, sew a make-up bag, or do watercolor painting on fabric.
At her next workshop, on May 4th, she'll teach students how to paint watercolors on tile, to create their own coasters, trivets, or wall hangings. 
Chelsea Hiatt Farley, wood and photography
"As a teacher, you have to be flexible; each class is different," says Chelsea Hiatt Farley, who teaches a quarterly photo transfer to wood class at Gather. (The next edition will be on March 30th.)
Farley started her crafts business, Cuppa Fog, in 2009, with a line of hand-sewn cellphone and tablet cases and metal-frame clutch purses. But five years ago, she decided to also focus on another passion: photography. That gave her the idea of transferring photos onto wood.
"Image transfer methods have been around for a long time," she said. "There are lots of different techniques with varying outcomes."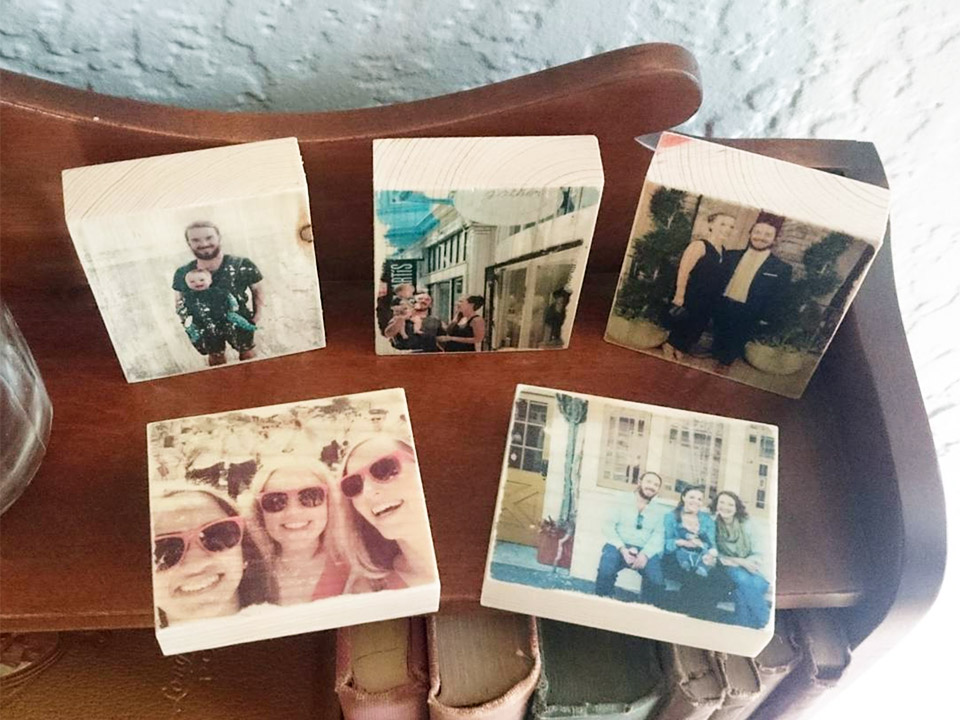 After she began selling her wood pieces, many customers expressed interest in the technique, so she began teaching workshops. She said that most of her students want to create something as a gift or memento.
"Students can choose to use custom images, or I can provide vintage San Francisco-themed ones," she said. "We cover everything from materials to application, finishing, and distressing techniques."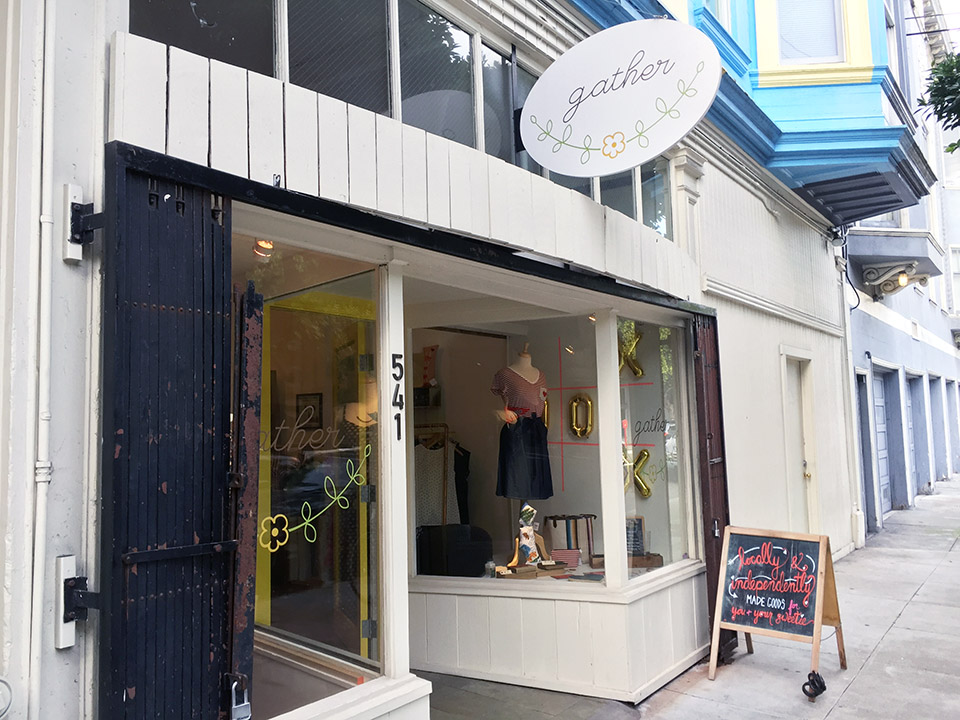 Jessica Hannah, natural perfume
At Gather, perfumer Jessica Hannah regularly offers a two-hour beginner workshop on what she describes as "the history and art of natural perfume." (The next edition will be held on March 9th.)
Hannah, who usually works from her home studio in Potrero Hill, runs a business in which she sells her own perfumes, but she's also taught similar workshops for many years across the U.S.
During her classes, "students get to sniff oils from around the world" and then develop a formula for their own perfume, which they blend into a small spray bottle.
The experience has even drawn some regulars. "I have clients that return again and again to create new perfumes for different seasons, or to bring a friend to experience the essences together," she said.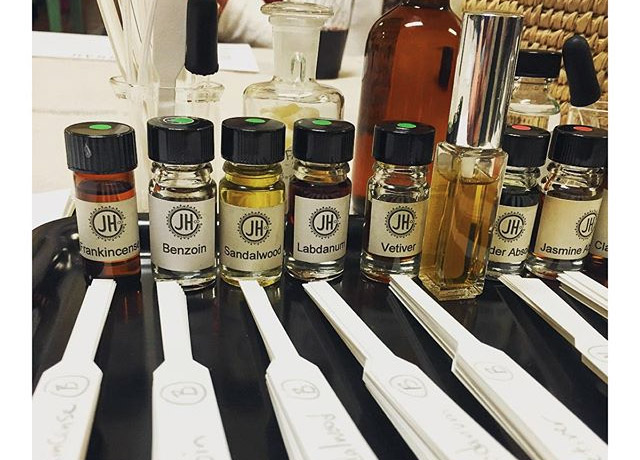 For each workshop, Gather keeps a portion of each ticket sale to cover rent and refreshments, while the artist receives the rest. Most of the workshops are under $60 and include wine and snacks; you can check out the full lineup here. 
Don't feel like getting crafty? McClellan also sells some of the workshop teachers' products in her shop, like Saylor's Golden Gate Bridge plush pillow or Farley's wood block prints.