As we reported last week, Dwayne 'The Rock' Johnson is in town this week filming scenes for the third season of HBO's television show "Ballers.'
And at this very moment, he can be spotted on set outside Another Cafe at Pine and Leavenworth.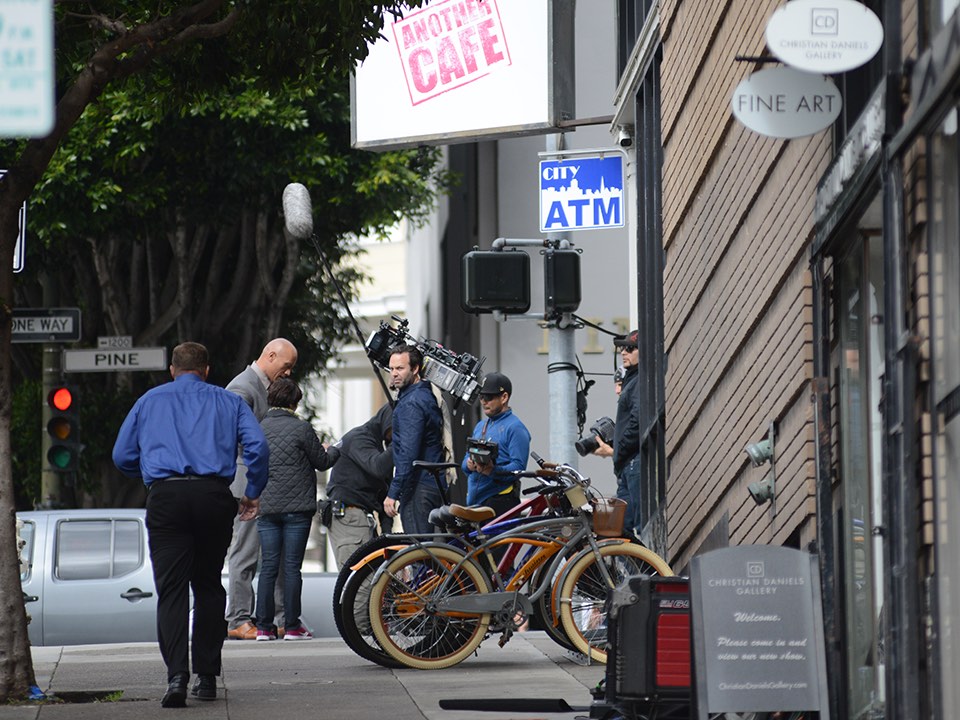 If you're dropping everything to catch a glimpse of the man in the flesh yourself, don't be fooled. His nearly identical stand-in is also roaming the set at the moment.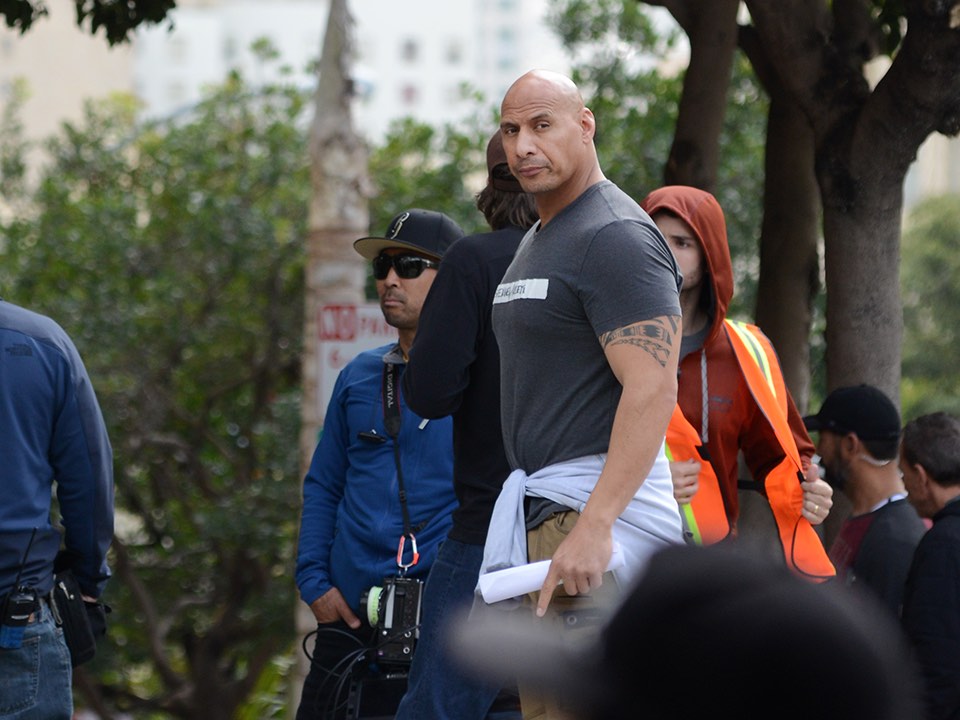 That said, here's one more shot of the real Dwayne 'The Rock' Johnson in action.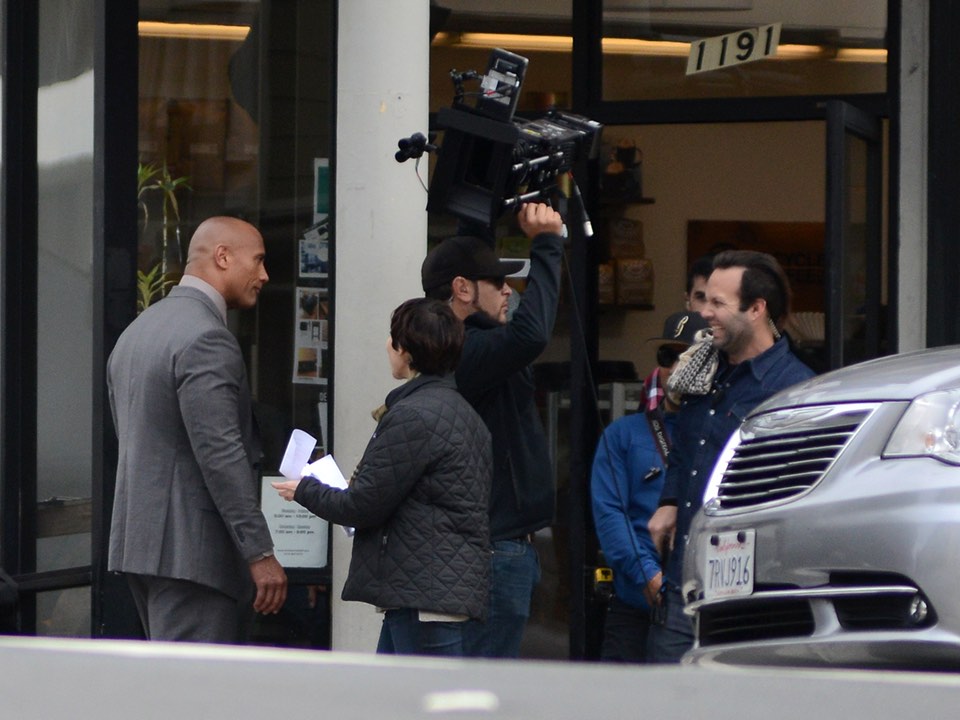 According to a city official outside the set, filming will continue at this location until 3pm, roughly.