Over the last decade, Nato Green has climbed the ladder in San Francisco's comedy scene to become one of the best-known performers still living in the city. Born and raised in Bernal Heights and the Mission, his standup reflects a homegrown perspective on gentrification, relationships, the tech industry, and other issues of the day.
"I am the biggest comedian in San Francisco," Green says from a window seat at Mission Pies, "mostly because of my poor life choices."
Comics generally start early, but Green turned to comedy in his thirties after establishing himself as a union organizer who advocated for service workers, nurses and immigrants. Eleven years later, he's had a stint on a late-night show, a recurring Examiner column and KALW slot, and regular appearances in local comedy clubs.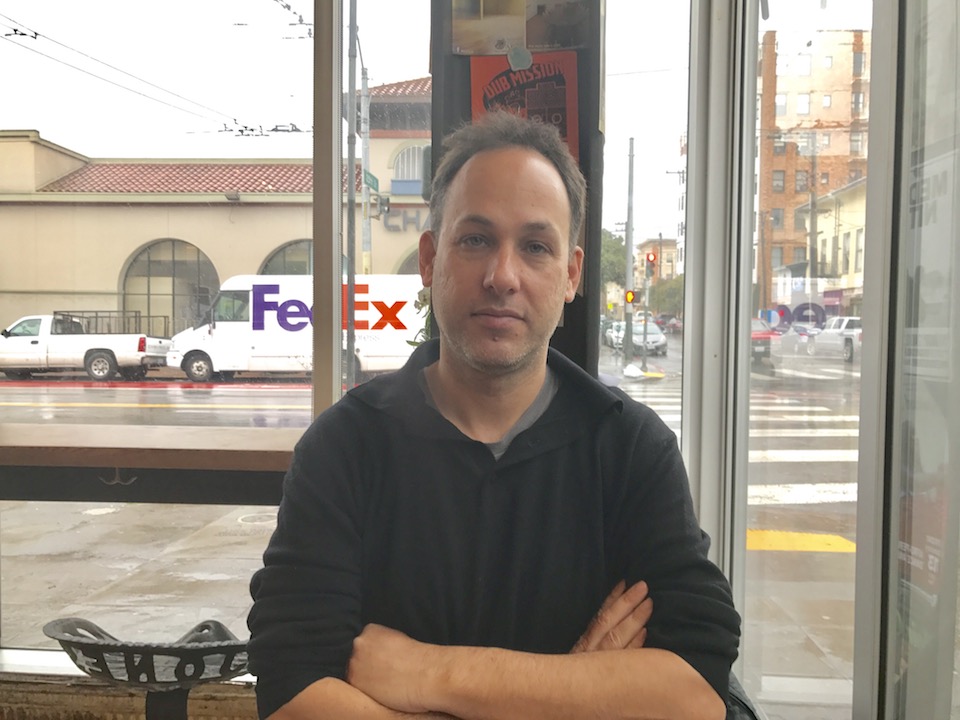 Today, he lives with his wife and twin daughters in the heart of the Mission. Even though many of the comics he came up with have since moved away, Green said San Francisco is still a good town for aspiring comics—as long as they can pay the rent.
"You can get a lot of stage time, and there are a lot of open mics," said Green. "If you talk to famous comics who came up in the SF scene, mostly they stayed until show biz forced them to move." Given local housing costs, "there are more people moving to LA because it's easier to live," he added.
Four years ago, Green moved to New York for a brief stint as a writer on FX's Totally Biased with W. Kamau Bell. "The show got canceled, I was miserable, I was away from my family, so I came back." 
"I've basically lived my entire life within two miles of where we're sitting right now," said Green. "If I'm in New York or LA, I'm just another comic. Here, my work is informed by a lifetime of relationships that gives me a unique purchase on the city."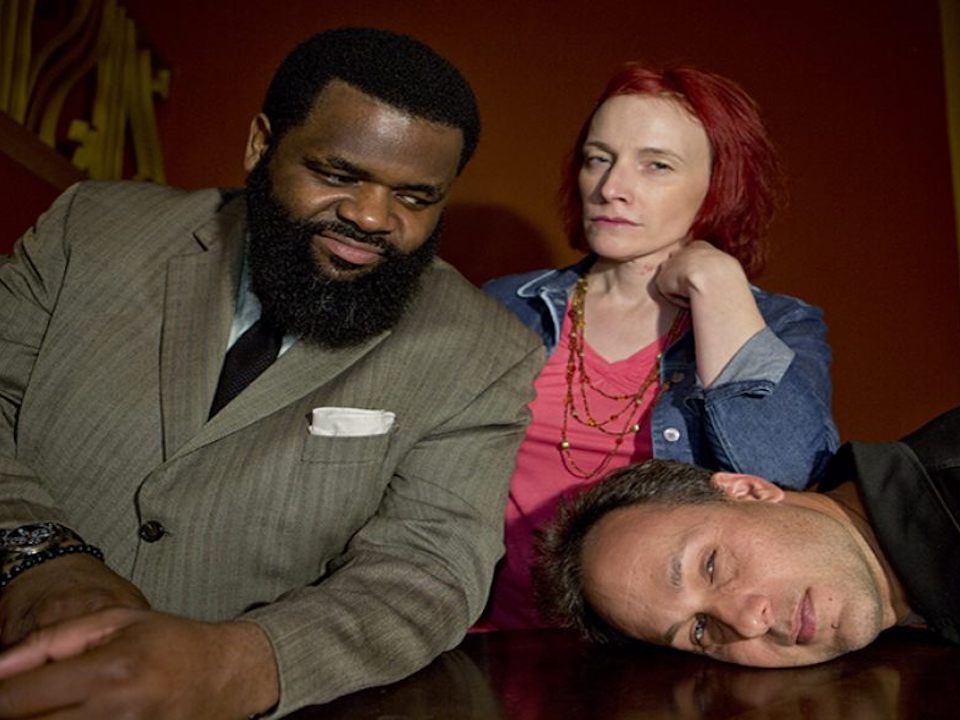 Although he occasionally performs at festivals or in LA and NYC, his backyard is still the Mission, where he produces two shows each month—a showcase at the Verdi Club, and Riffers Delight at Alamo Drafthouse, a "Mystery Science Theater 3000" homage in which he and comedians Natasha Muse and Kaseem Bentley talk back to the screen.
"It's been important to me to keep comedy in the Mission alive," said Green.
Green still keeps his hand in as an activist: he's been a constant presence at rallies and protests calling for resistance to the Trump administration. He's also a paid consultant for NARAL Pro Choice America, "helping them deal with comedy and abortion, as you would expect," he said. "Lots of laughs."
After becoming a landlord, Green founded Small Property Owners for Reasonable Controls (SPORC). Membership is restricted to landlords with four rental units or fewer; Green and his wife own a small in-law unit.
"We declared it kind of as a goof, but we started getting real messages and questions," said Green, who mentioned that he sometimes represents SPORC at hearings simply so he can say, "as a mom-and-pop landlord, I'm for this."
Even though Green isn't putting together a sitcom deal, he said he's content to have a career that reflects his San Francisco values. "Everything that I'm doing is intrinsically rewarding to me," he said. "I get to be an involved dad and I get to live my life how I want to live it. "
Catch Green tonight at The Verdi Club (2424 Mariposa St.). Doors open at 7:30pm.