Although it's operated for more than a quarter of a century, Golden Gate Park's Sharon Art Studio is a hidden gem. Supported by a partnership between San Francisco Recreation and Park Department (SFRPD) and the Friends of Sharon Art Studio (FOSAS), the facility is the city's largest public art space.
"The studio has affordable classes in ceramics, leaded and fused glass, jewelry, fine arts and mixed media for all ages and levels of experience," said Joey Kahn, Park and Rec's Media Relations and Policy Manager.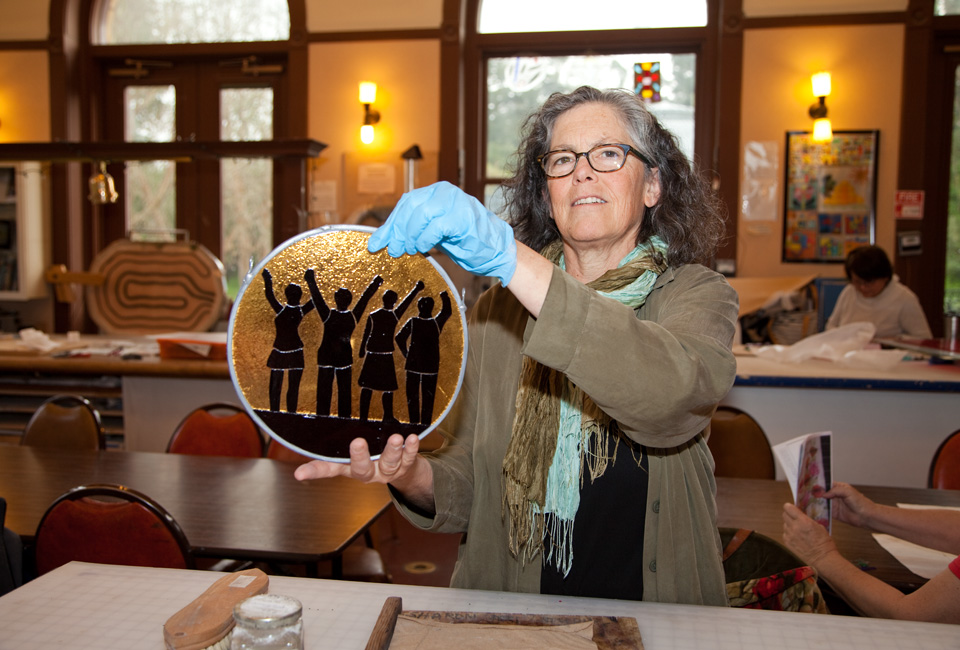 Student Barbara Blinick said she discovered the facility while searching for a place to make art after moving from Los Angeles. "It's the most affordable art classes in San Francisco," she said, "It's a really amazing resource that people don't know about."
The Sharon Art Building was built in 1888, but the studio was established in 1968 by Park and Rec. After a fire damaged the building in 1974, the studio bounced around to different locations until finally returning in 1984.
In 1991, FOSAS was founded by a group of students; the cooperation between SFRPD and FOSAS has allowed the studio and its programs to continue.  "The studio remains a vibrant and communal hub of arts and crafts — thanks, in part, to the partnership," Kahn said.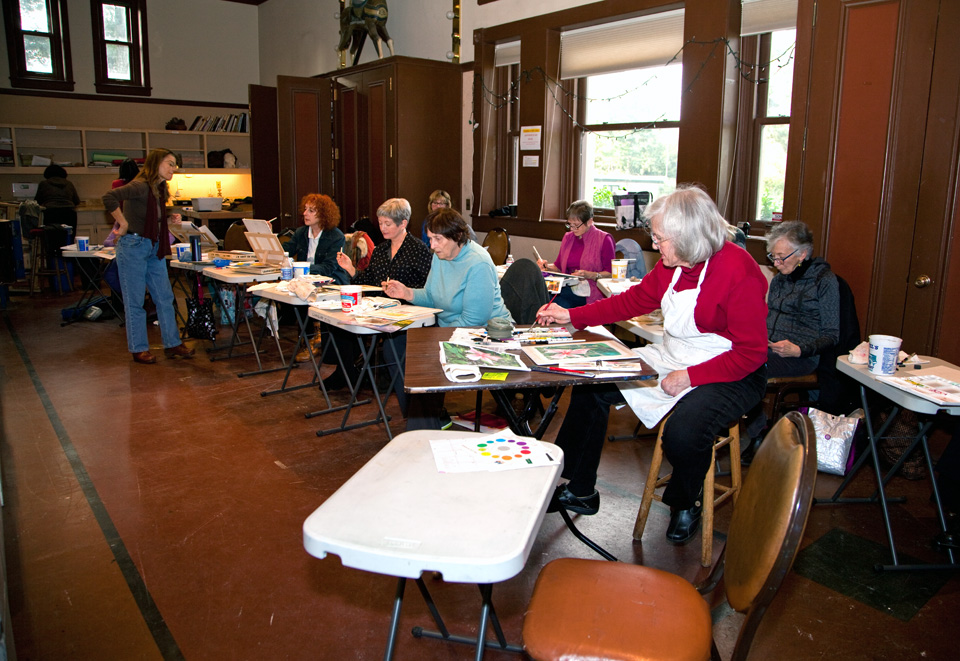 On the day we visited, students were attending classes in stained glass, water color painting and ceramics.
Karen Koltonow has been at the studio for more than thirty years, first as a student, then as a teacher. "I've been here since 1985," she said, "I actually started as a student … and just worked my way up," becoming an instructor in 1990.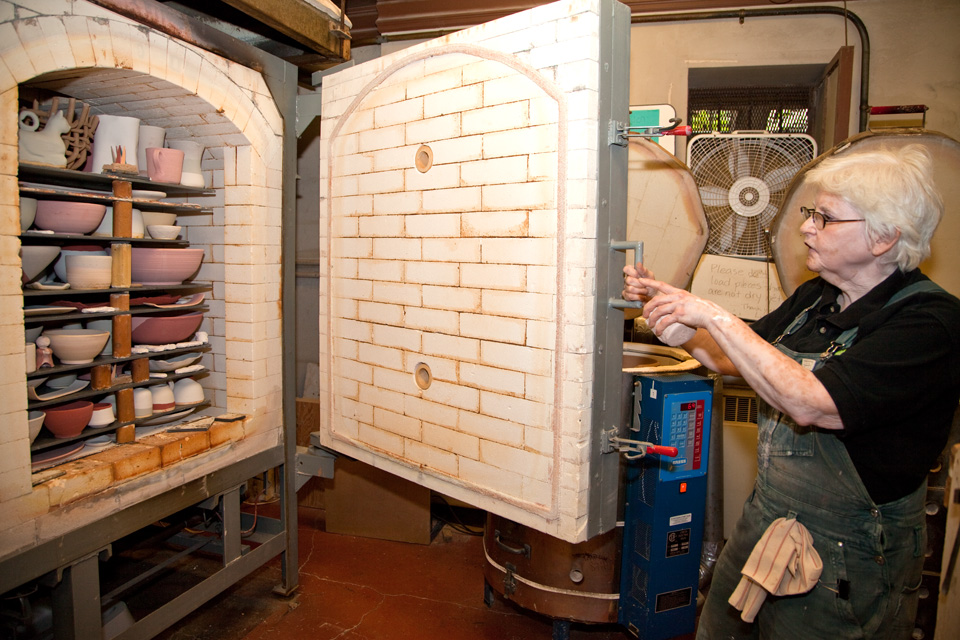 With a degree in painting and ceramics, Koltonow's knowledge and passion are readily apparent. "Ceramics is really magic," she said.
Some of her students think she's magic, too. "She's one of the best ceramic teachers ever," said Sean Casey, who was working on a ceramic birdhouse.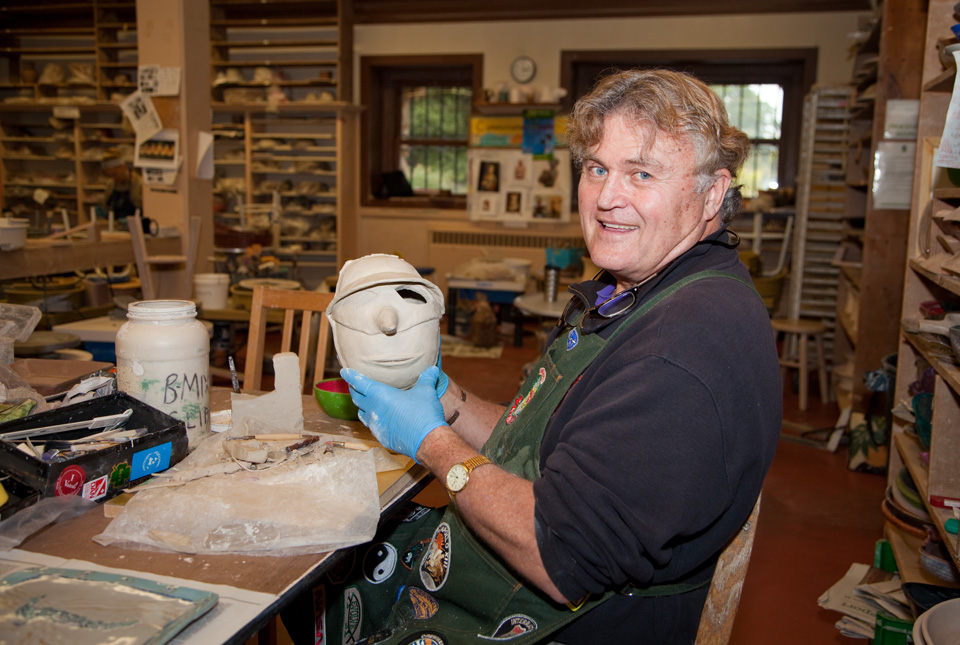 The studio, which is open year round, offers a variety of classes in different mediums and skill levels. They have courses that meet weekly for 8-10 weeks, as well as one-day workshops.
"Many of our core classes have been in place for years," Kahn said, noting that over the past two years, organizers "have tried to think outside the box to give students an opportunity to try new and exciting classes."
To promote accessibility, FOSAS offers scholarships for low-income youths and adults "for all of our classes," Kahn said.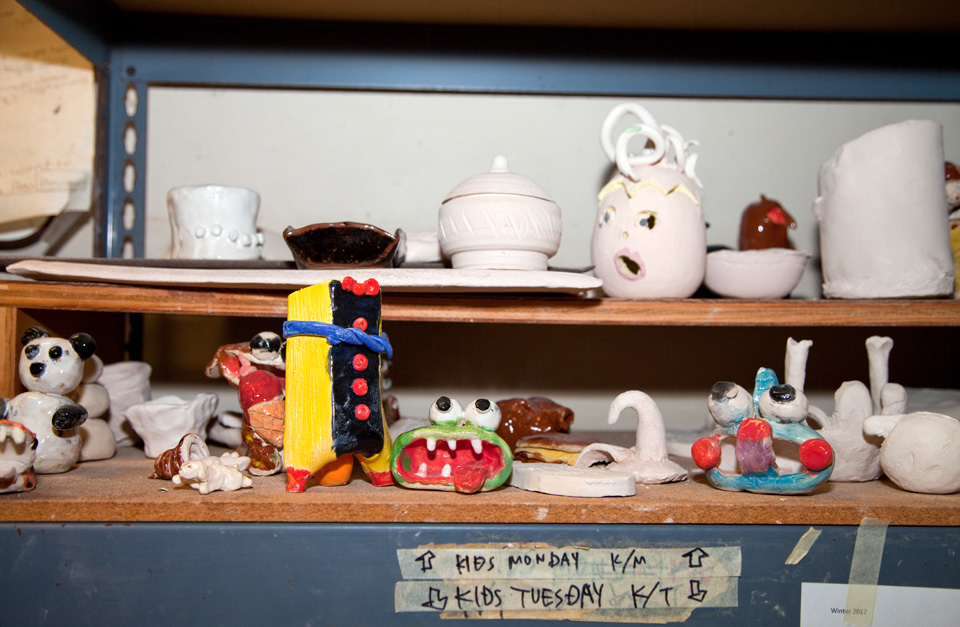 He said the studio is always on the lookout for new ideas, class recommendations and, of course, volunteers.
A full list of classes is available on the studio's website, and spring registration opens on March 4th. Administrators recommend becoming a FOSAS member to gain access to special events, previews and early registration.