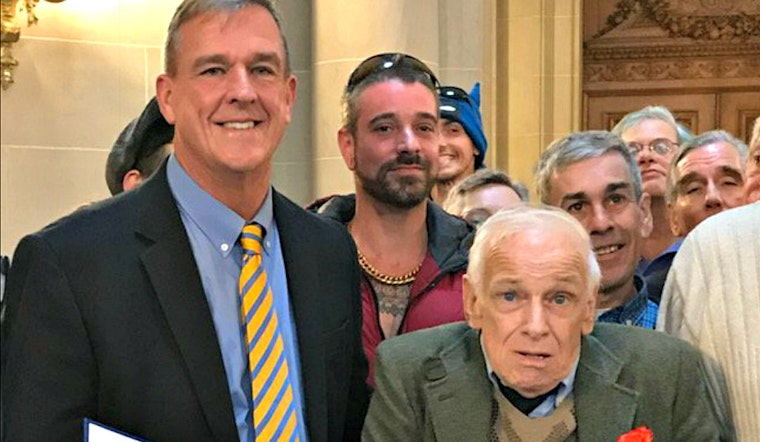 Published on February 22, 2017
Neighbors: we've finally landed an interview with District 8's new Supervisor, Jeff Sheehy.
As you recall, Supervisor Sheehy was appointed and sworn in by Mayor Lee in January to replace Sacramento-bound State Senator Scott Wiener. He represents the Castro, Corona Heights, Diamond Heights, Duboce Triangle, Glen Park, a portion of the Mission, Noe Valley, and a portion of Twin Peaks on the Board of Supervisors. (You can find your supervisorial district using this map.)
We already have a lengthy list of questions for Sheehy, but we'd also like to source some questions from our District 8 readers. While we won't be able to ask him every question we receive, if we end up asking yours, we'll give you a shoutout in our published Q&A!
If you'd like to submit a question, leave us a comment below or shoot us a text via our tipline, at (415) 200-3233. We'll publish the Q&A on Monday.