At Gus' Discount Tackle, Stephanie Ernst Scott "runs the joint."
After completing graduate school at SF State, Stephanie and her husband, Bill Scott, decided to marry and forego the pursuit of doctoral degrees. Out of work and money, Stephanie begged her father for a job.
Thirty-five years later, Stephanie is behind the counter six days a week while Bill, retired from See's Candy, "cooks the books."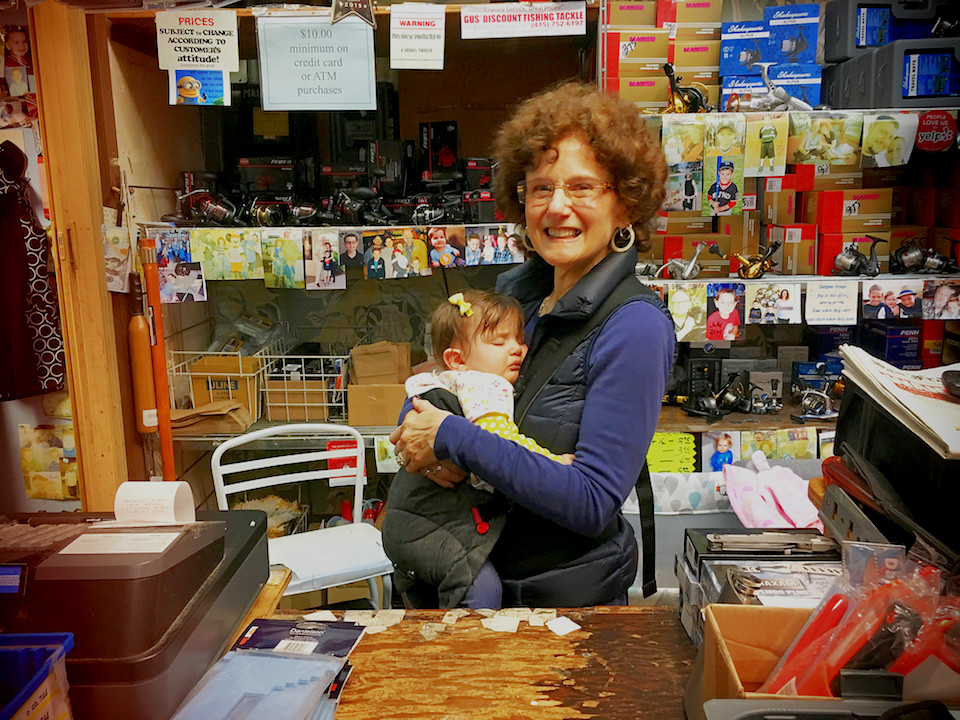 Stephanie's father and the store's namesake, Gus Ernst, started Gus' 60 years ago, buying out goods from foreclosed businesses and selling a huge variety of wares—but no tackle. Gus had immigrated from Ukraine Austria and embraced what he found to be his American dream.
Although she doesn't fish herself, Stephanie was fascinated by the lack of women she saw interested in fishing, and out of that curiosity turned Gus' into a wholesale tackle shop. Only in the last two decades has Gus' focus moved to retail.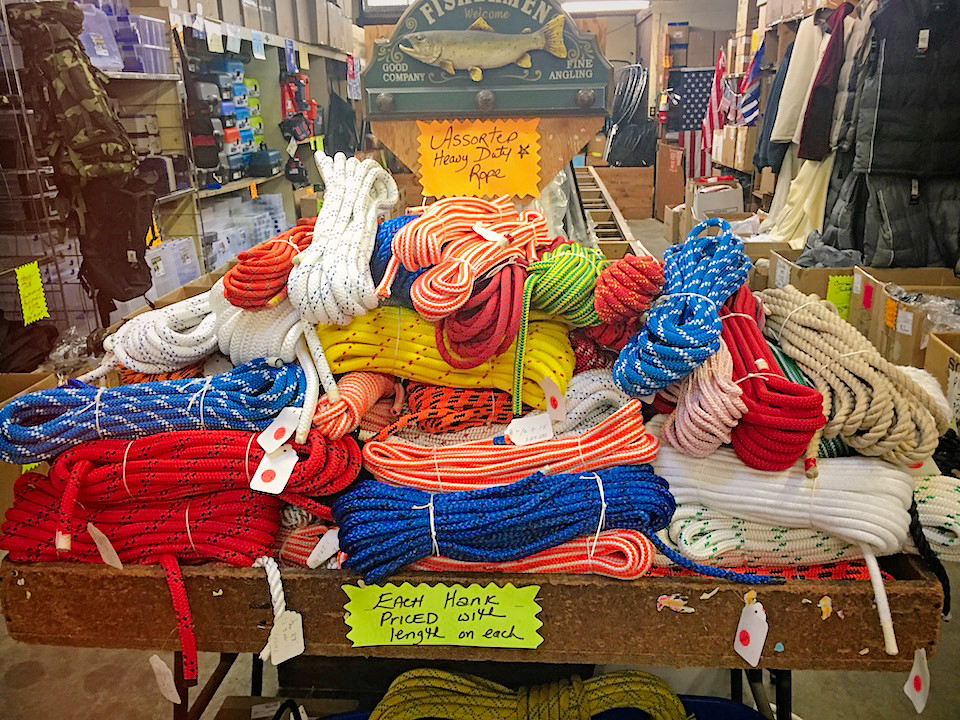 Gus' business is seasonal, picking up with the start of crab season in February, running through the summer with striped bass and other local surf fish season, and then dying down for the winter.
It's the second business to inhabit the space at 3710 Balboa St., and one of five original buildings on the block. The only relic of the first business, a small upholstery manufactory, are metal bars along the western wall that the owners had installed.
Now the building is flush with rods, shelves of tackle boxes, waders, large rigs of nets and a colorful array of lures. Adorning any leftover space are hundreds of photos of Gus' patrons with their prize catches.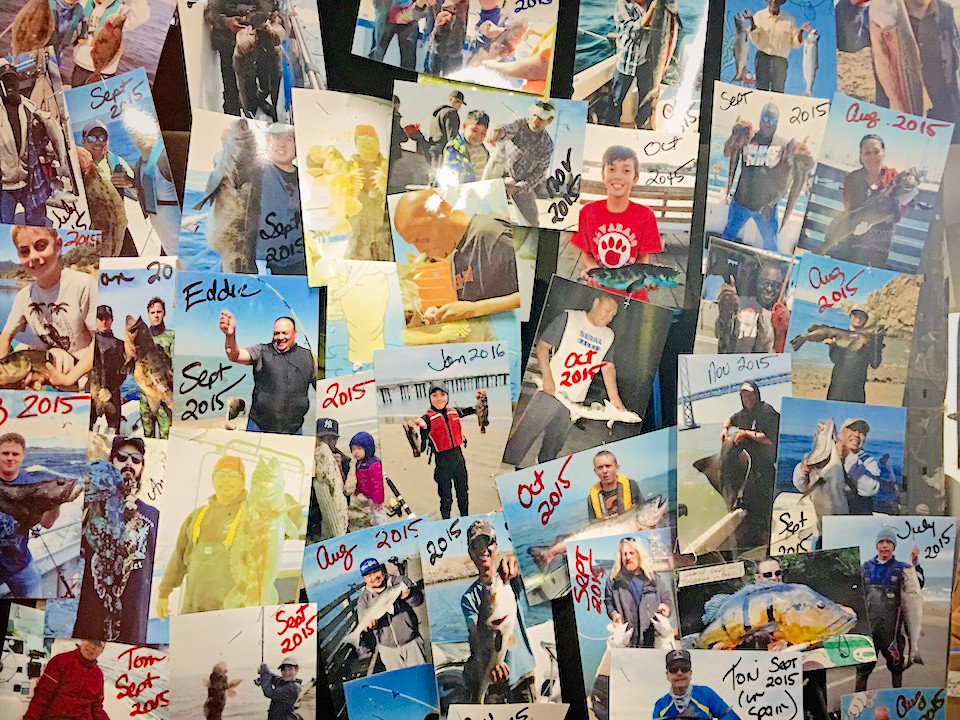 The neighborhood is rapidly changing, and the Scotts both note that with "the flower pots came the fancy bakeries and restaurants" that have edged out most of the older card shops, liquor stores and small businesses like Gus'.
Stephanie describes Gus' as more like a bar than a store and says that in their shop, wars don't exist: "...attorneys and felons, everyone comes here, and they're all great people."
Not all of their patrons fish. Stephanie once learned that a woman shopping for a large tackle box was studying to become a mortician and needed a mobile way to store tools and makeup for corpses.
Having lived most of her life in the shop, Stephanie is proud that four generations have grown up behind the counter. Today, Stephanie can often be found with her granddaughter, Ellery, strapped to her chest, and boasts that the seven-month-old is the next woman in line to take over the shop.
Both Bill and Stephanie attribute their long-time stability to owning the building that houses their business and customer loyalty. With two grown children established in other professions, the long-term future of Gus' is still largely unknown. But they're open to the idea that, if one so chooses, a grandchild may take over the business someday.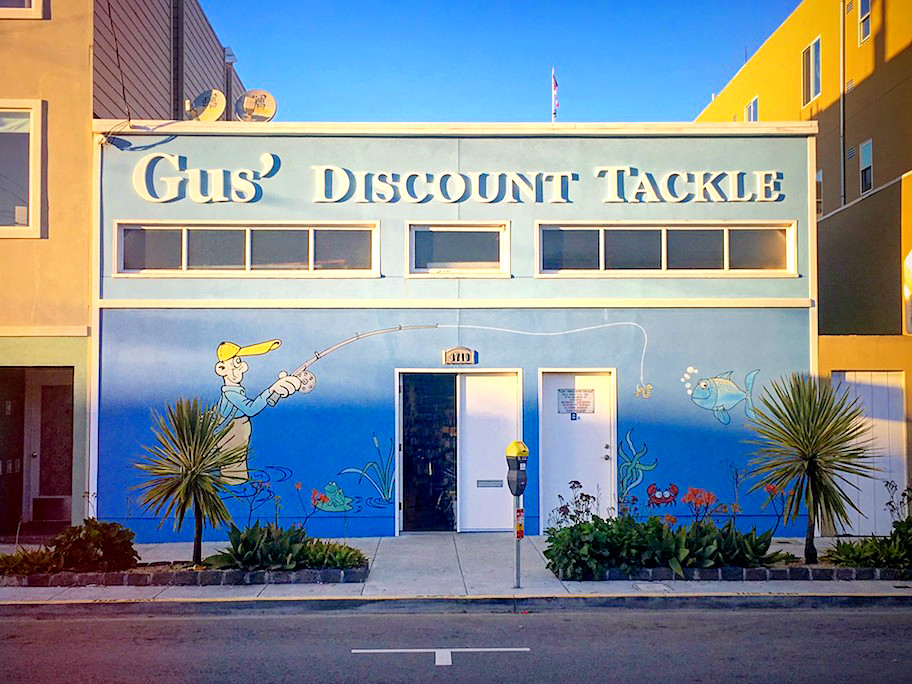 For now, Stephanie is quick to share that her job is a lot of fun. "I enjoy it, and I would never want to do anything else."
Gus' is open 8am–5pm Mondays through Saturdays. Bring coffee, stay a while.