Published on February 14, 2017
Edward Gein lost his mongoose Rikki after a "fracas" over Facebook live streaming on the corner of Washington and Leavenworth on Tuesday. The flyers posted around Nob Hill enlist the public's help to find his beloved, registered emotional support animal.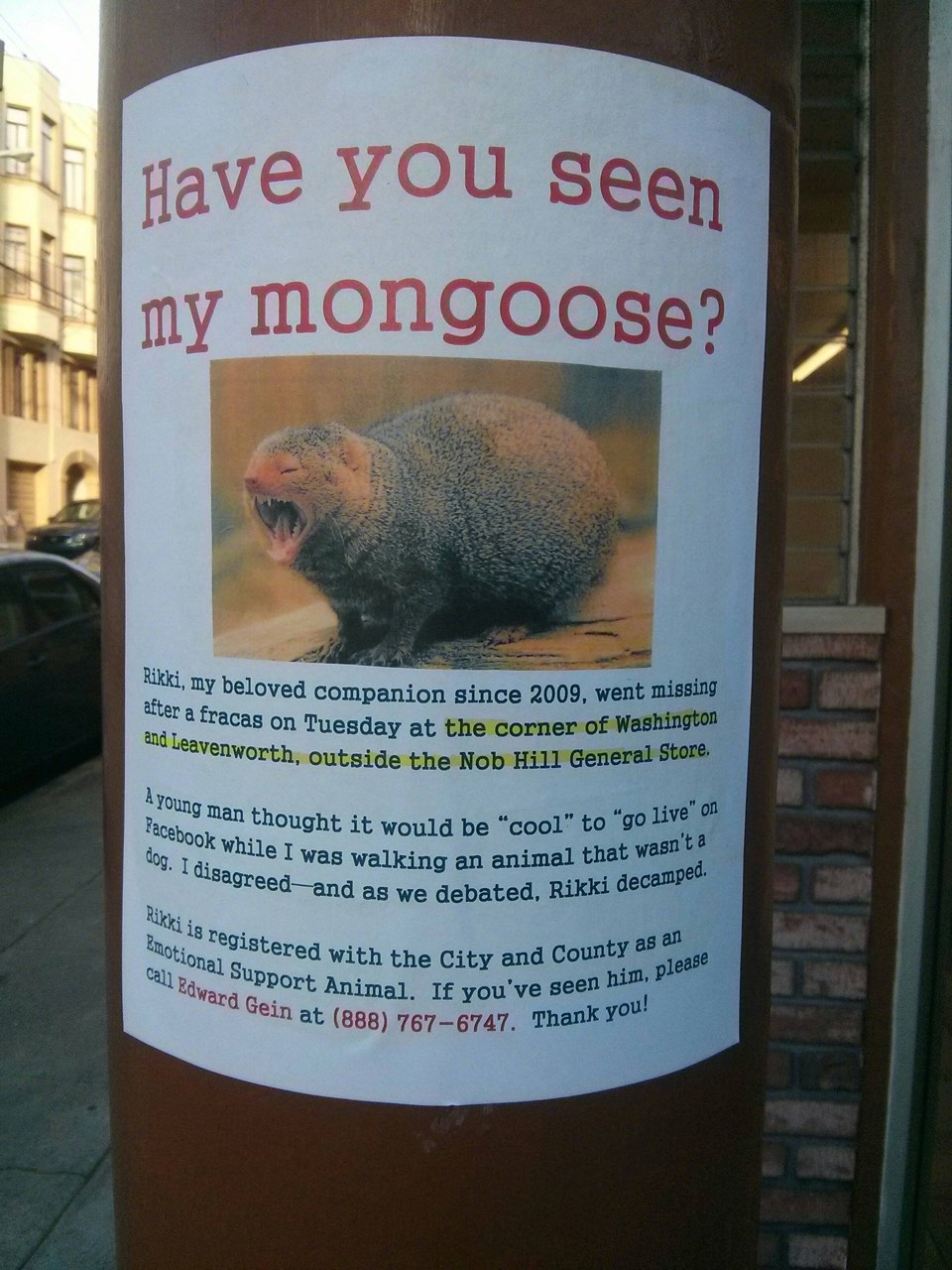 Only one problem: Edward Gein has been dead since 1984.
Either some San Francisco gentleman has the great misfortune of being named after one of the most notorious serial killers in U.S. history and is, in fact, in search of his vermin-hunting companion, or Gein has returned from beyond the grave—which, considering Gein's love of cemeteries, may not actually be that far-fetched.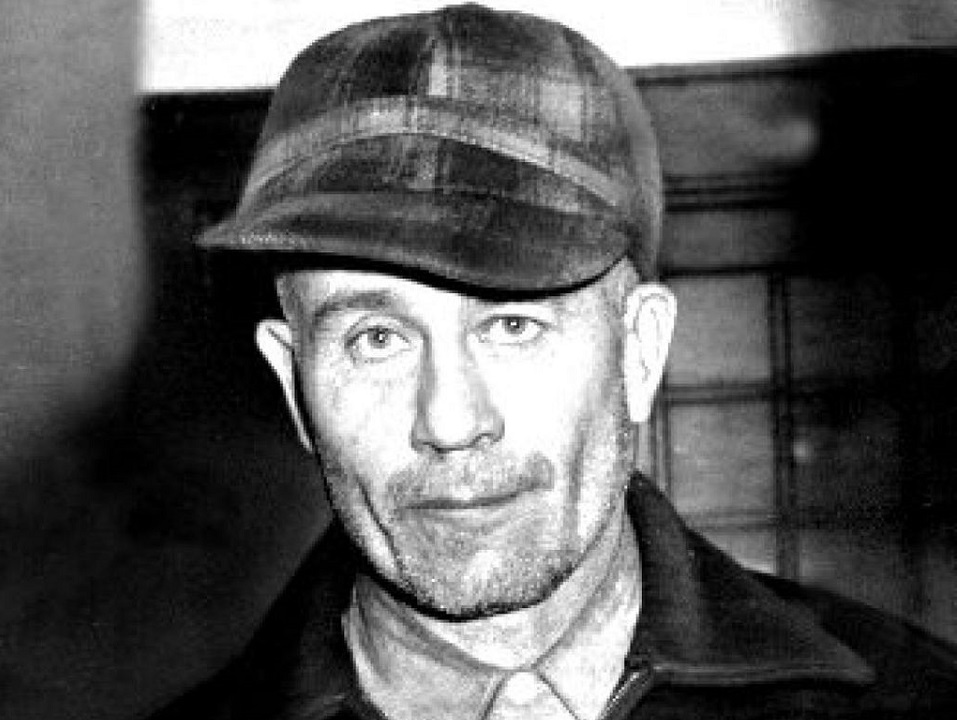 Back in 1945 Wisconsin, after the death of his mother, Gein sought comfort in grave robbing, collecting body parts and practicing human taxidermy before graduating from scavenging to murder in the mid-1950s. Gein was the inspiration for a number of cinematic psychopaths, including Norman Bates (Psycho), Buffalo Bill (Silence of the Lambs) and Leatherface (Texas Chainsaw Massacre).
Hoodline attempted to contact Mr. Gein for more information on his mongoose's disappearance, but no comment on the subject could be gained from the listed phone number, that of the Missouri Sex Offender Hotline.
Luckily, since mongooses are illegal to keep as pets in the United States, it's unlikely Rikki is wandering around lost and scared. Watch out for Ed, though. He's a killer.