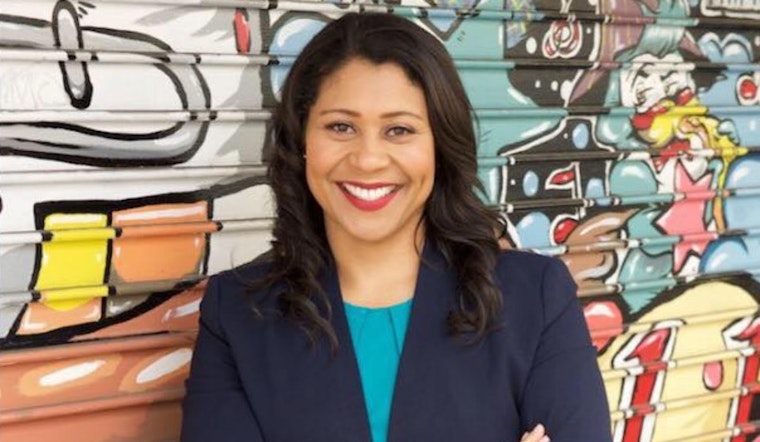 Published on February 05, 2017
With 59.1 51.9 percent of the vote, Western Addition native London Breed was re-elected the Board of Supervisors last November over her opponent Dean Preston.

Breed prides herself on her District 5 roots, and feels strongly about her decisions concerning what's best for the district she grew up in—decisions that have at times prompted critics to argue she's too in-step with the agenda of the Mayor's Office, a criticism she rejects.
The Board of Supervisors voted unanimously to re-elect Breed as board president last month. As her fresh term kicked off, we caught up with Supervisor Breed via phone to hear what's leading her agenda this time around.
Creating & Maintaining Affordable Housing
Like her peers at City Hall, housing sits high on Breed's agenda.
During a contentious debate ahead of the election, Breed's opponent argued that she could not take credit for many improvements to the district's public housing as they "were well in the pipeline before Supervisor Breed took office." But she still maintains that public and affordable housing reform is a top priority.
"Rehabilitating public housing has been really important to me, but so has increasing affordable housing for both low-income residents and middle-income residents," Breed said, citing her efforts to rehabilitate the Robert B. Pitts apartments in the Western Addition. During her last term, almost 70 of the 203 units were renovated, she noted.
In regard to developing new housing, Breed pointed to Mayor Lee's "Housing Blueprint"—which aims to provide 10,000 permanently affordable homes in San Francisco by 2020—as the big-picture solution. [Correction: Breed later clarified that while she is in full support of the mayor's housing blueprint, she has put forth her own blueprint, which pertains only to District 5.]
One portion of the blueprint Breed is specifically focused on: turning underutilized city-owned property, like the parking lot at the African-American Arts and Culture Complex or the Ella Hill Hutch Community Center, into housing.
Ella Hill Hutch Center, in particular, could be redesigned to include 234 units of affordable housing and a community center, she argued.
"This blueprint specifically is going to help us identify those locations and what's possible, but the bigger conversation is, 'Does the community want it?'" she said. "I want to make sure that we are providing information that makes it clear that at the Ella Hill Hutch site there is a possibility, but [ask the community if] we want to go in that direction."
Reiterating her commitment to creating more affordable housing for both low-income residents and middle-income residents, Breed explained that such developments would go to bid in the same way as Hayes Valley's Parcel O, and her Neighborhood Housing Preference legislation would reserve 40 percent of new units to people currently living in the neighborhood.
"I'm hoping that the information being provided in this blueprint will help people understand what happened in the past, what's happening now, and where do we go from here ... I think that's what it's all about," Breed said.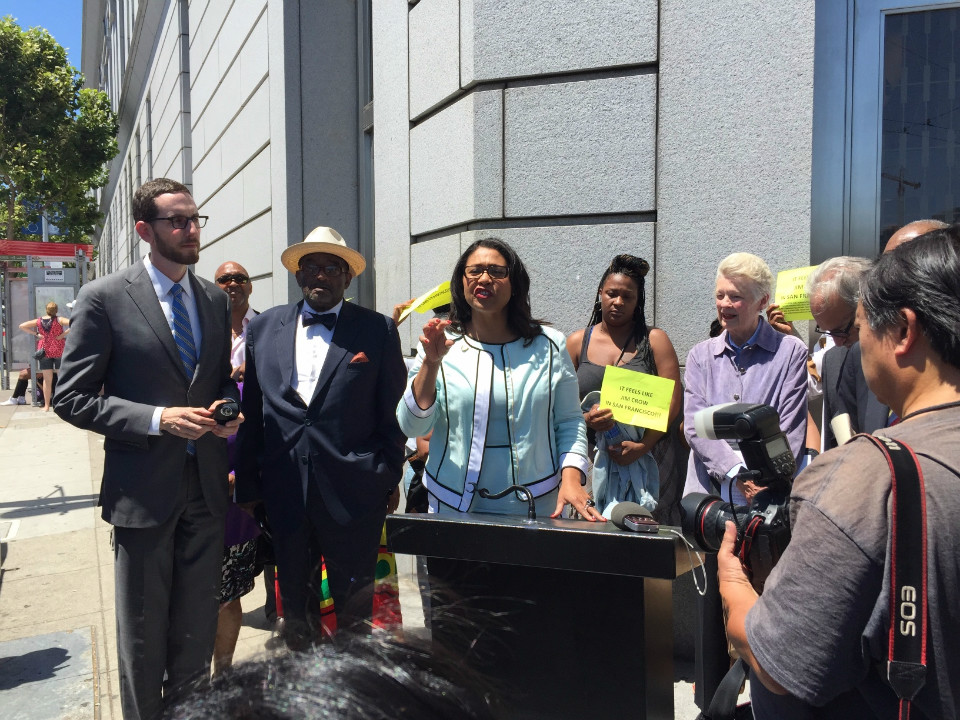 Housing The Homeless
Last summer, the Board of Supervisors passed legislation requiring the city to open six new Navigation Centers within the next two years. So it's no surprise that Breed continues to stand behind the nontraditional shelter program.

"There are a lot of different kinds of people that are homeless for different reasons, and I do think the Navigation Center is the right approach," she said. "I will continue to push for Navigation Centers, and even continuing to turn our shelter system into more Navigation Centers, so that they can lead to permanent housing. We shouldn't have shelters for the sake of having shelters. We should have shelters for the sake of trying to provide something of a solution to an individual, rather than a Band-Aid."
Despite her support for the program, Breed made assurances that she is committed to soliciting community involvement while determining where new Navigation Centers will open. "I won't put a Navigation Center in my district without making sure that the community has the opportunity to provide feedback."
Why She's Tweeting Again
In her early days as District 5 Supervisor, Breed wasn't shy about speaking her mind on Twitter. Her willingness to engage in tweet battles with constituents lead to scrutiny of her professionalism—and eventually her departure from the platform in 2013.
But just a few years later, Breed is tweeting again at @LondonBreed, with a fresh perspective on the platform's purpose.
"I grew up in a tough neighborhood, and when you grow up and all you knew your whole life is what you have to do is defend yourself, that somewhat becomes your personality," Breed of her reactiveness on social media in the past. "So I have the kind of personality where if someone says something crazy to me, I'm going to say something crazy back. It's natural for me to react that way. It would probably be natural for anyone to react that way."
"But I had to realize that it's not just about me," she continued. "If I'm the elected representative of D5, then I'm representing a lot of people, and I have to remember that in my response, and it can't just be about what I want to say—as much as I want to say it."
Still, Breed isn't crazy about communicating online. "I just think people are so mean on email and social media, and I'd much rather people say something like that to my face than to get on a platform and do that sort of thing," Breed explained. "To me, it's just like you're hiding behind something. I don't know. I'm just not a fan."
But she admits that Twitter is still a good way to reach out to her and for her to share information. "It's an important platform to some people, and I felt like I just had to suck it up, get back on there, and try to be more responsible in my use of it going forward."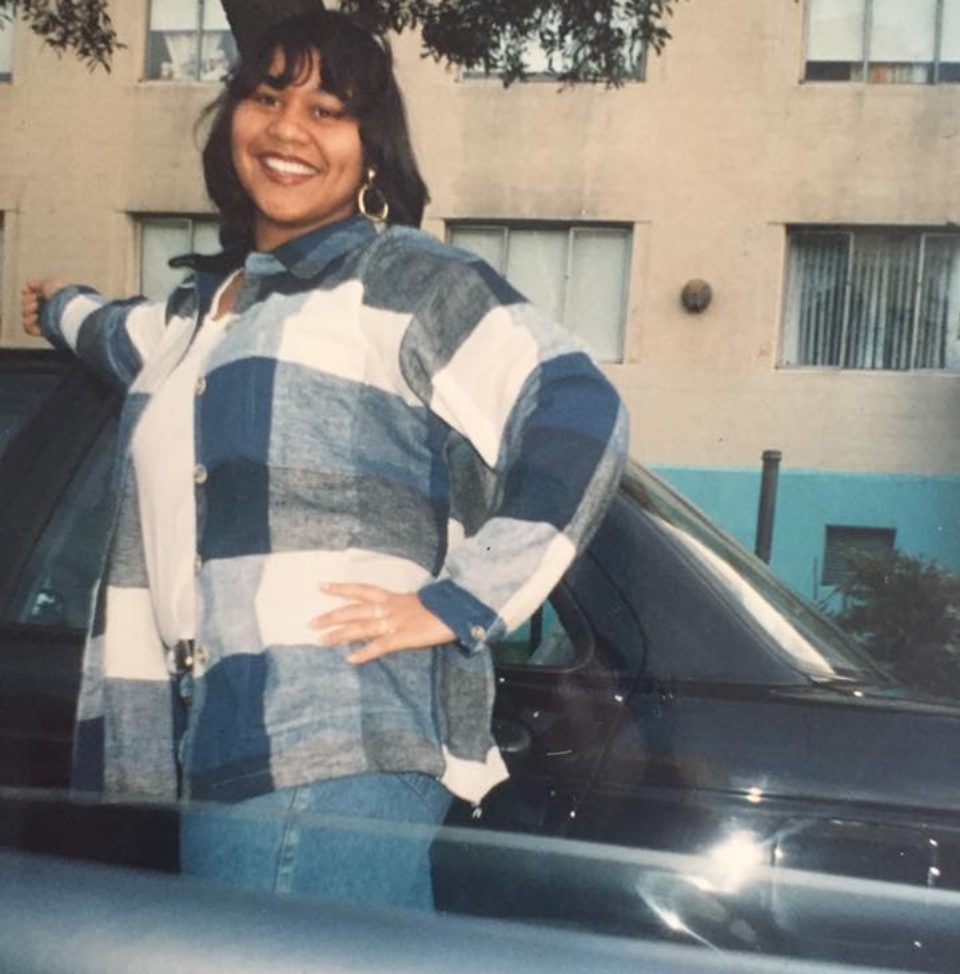 Defending Her Voting Record
While San Francisco politicians are generally bucketed into two groups—moderate and progressive Democrats—Breed challenged the idea that she should be considered a moderate based on the fact that she doesn't side with her progressive peers on every issue the board faces.
"I think that there's a misconception because of the way I grew up, I'm supposed to be an all-or-nothing kind of progressive person that makes decisions based on the extreme left-leaning people of the district," she told us. "But the fact of the matter is that many of those policies have failed the people I grew up with ... So all of these things that everyone talks about in terms of how decisions are supposed to be made to help people who grew up the way I grew up ... I take offense to that because I've lived it, and they've seen it from the outside and they expect the decision to be made the way they want the decision to be made."
"When I make a decision, in any capacity, it's not about who's giving me money or who's going to bully me into making the decision they think I'm supposed to make," Breed continued. "At the end of the day, I think about my experiences, I think about how things have happened in my life, what were the unintended consequences, and how we can make better decisions so that it doesn't negatively impact people the way things have negatively impacted my family."
Next Step, The Mayor's Office?
"Right now, I'm not feeling like I want to get involved in any other campaign ever," Breed joked when asked whether mayorship is her ultimate career goal. "I don't know. I don't know what I want to do. I didn't run for supervisor to be a career politician."

"My community has been my whole life, and because of this community I am who I am," she added. "A lot of my life and career has been about supporting the Western Addition community and helping to change lives, so in the capacity I've been blessed to have been able to do that, but at the same time, in terms of what it means for my future, I don't know yet. We'll see."
Previously: